Emile Henry Contest
"How Pretty is Your Pie"
So the Emile Henry "How Pretty is Your Pie" contest is now over and here are the results. While all these pies are very nice looking pies, I was under the impression it was a photo contest where composition and lighting would be a factor since taste wasn't an option, but from the looks of the winners it seems the photos were only judged by the appearance of the pie.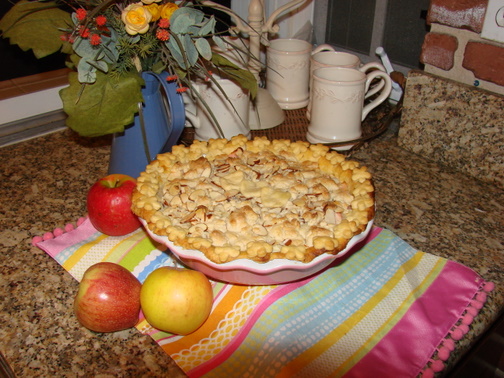 This is the winning pie, an Italian Apple-Mascarpone Pie with Almond Topping baked by Naylet LaRochelle of Miami, Florida.
Runner-up East Meets West Cherry Pie baked by Susan Asato of Middlebury, Connecticut. This is a very beautiful pie. The lattice crust is perfection.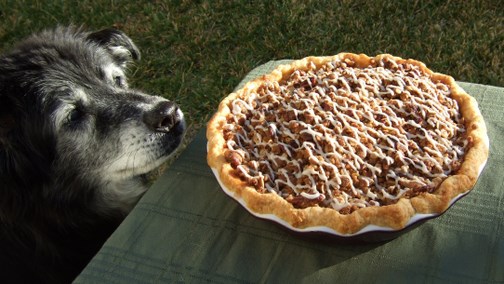 Runner-up and the pie I would have chosen as the winner, Apple Pie with Crunchy Pecan Topping and Lime Glaze baked by S. Asato of Aliso Viejo, California. This is a very beautiful pie and the lighting and composition are superior to the rest of the winners. If it were up to me this pie would be the winner.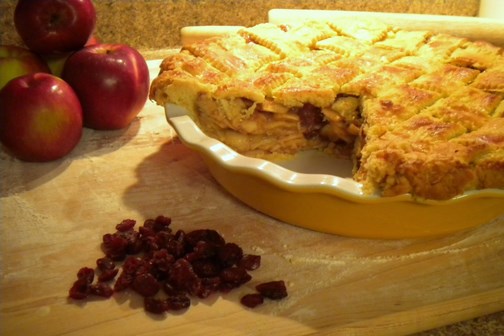 Runner-up Lattice Topped Apple-Cranberry Pie baked by L. Schneider of Batavia, New York. Another beautiful pie, the filling is perfect, and the lattice crust is great. This pie would be my choice for second place. I'm definetly going to be giving this recipe a try.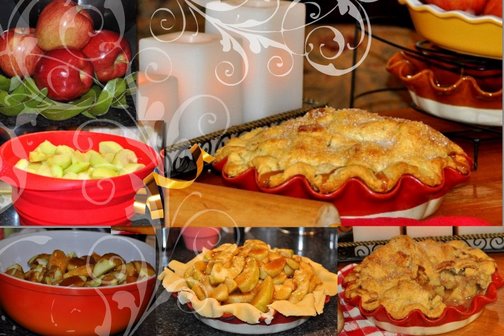 Runner-up Grandpa Rich's Apple Pie baked by P. Lapiezo of La Mesa, California. If it were up to me this photo wouldn't be one of the runner-ups. The photo is too hectic with the leafy overlay on the left and the 3 pictures at the bottom. I think there were much better composed entries, but still a nice looking pie.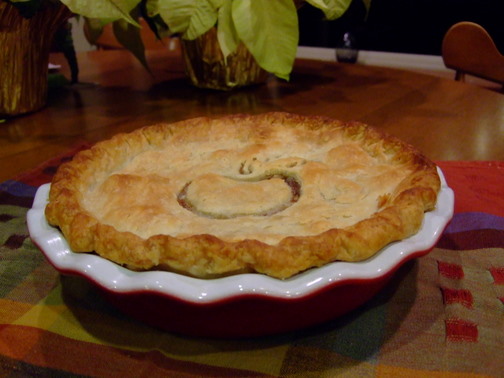 Runner-up Nutty Raisin Apple Pie baked by R. Parkinson of Wellsville, Utah. Another very pretty pie, I only wish we could see the filling. I do like the apple stenciled on the top, but I think the pie could have been framed better from a higher angle.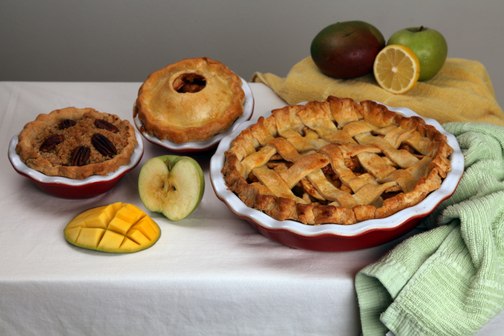 And here is my entry, Apple Mango Pie. I'm going to be honest, and I'm not saying this because I wanted to win, but I don't understand why I didn't get a runner-up spot after seeing the ones that did win. Either way I'm just happy to be on the Emile Henry website.