Brown Sugar Cinnamon Apple Pie
After making this pie, I've decided that the apple's best friend is brown sugar. Another recipe from Ken Haedrich's Pie, this pie is against what every other apple pie should be judged. The brown sugar is the ingredient that makes this pie shine. When I first read this recipe, it seemed so easy to make that I figured it didn't have anything special to offer, but once you taste this apple pie you won't want any other restaurant-made pie again. Simple to make, and a delight to eat, this apple pie will be the only apple pie you'll ever want to have (results may vary). Bake this pie now.
(All ingredients are doubled for 2 pies)


Place your peeled, cored, and thinly sliced golden delicious apples in a bowl.
Preheat your oven to 400°F.
Place your cornstarch in a separate bowl.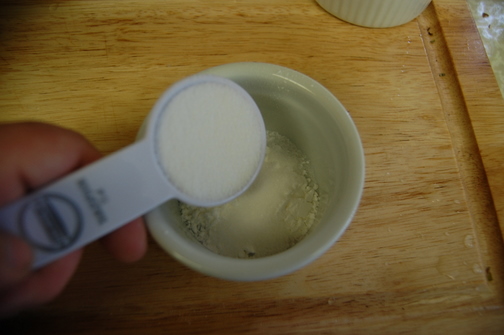 Add your sugar to the cornstarch.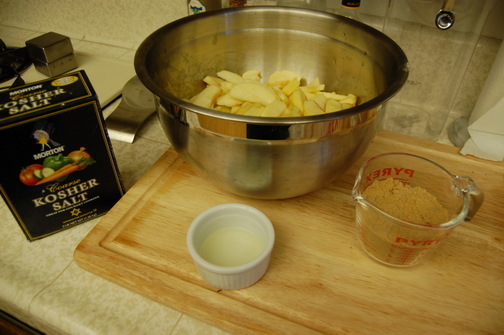 Gather your salt, lemon juice, and brown sugar.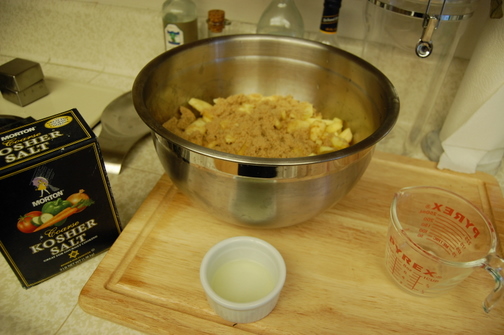 Add the brown sugar to the apples.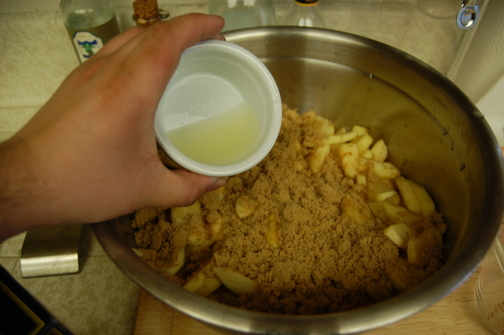 Pour your lemon juice in the bowl,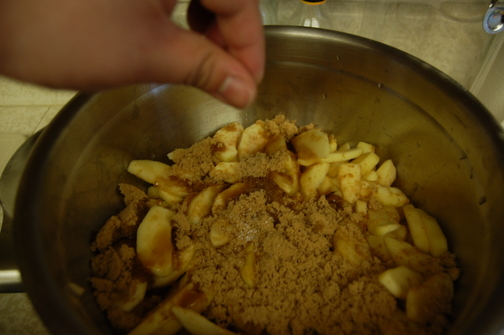 and add your salt.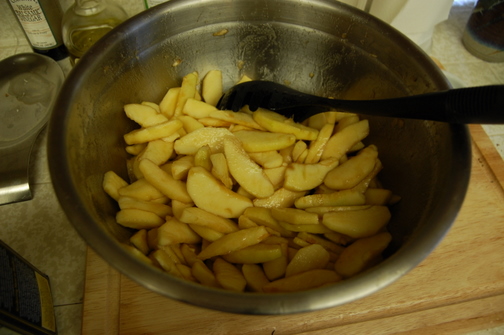 Mix everything together well and set aside.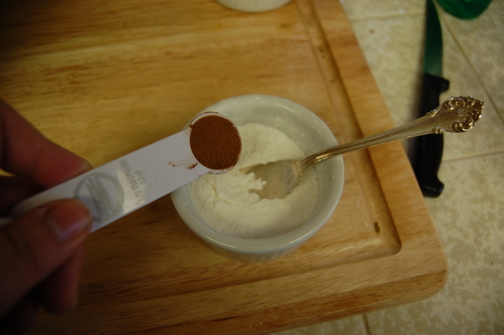 Add your cinnamon to your sugar/cornstarch mixture.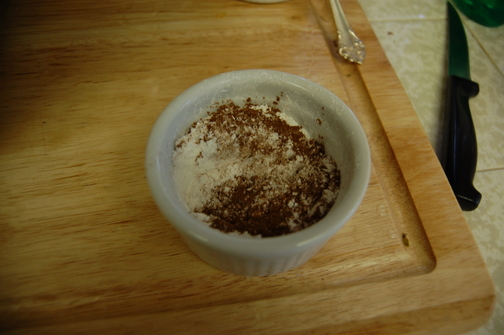 Mix the dry ingredients together well.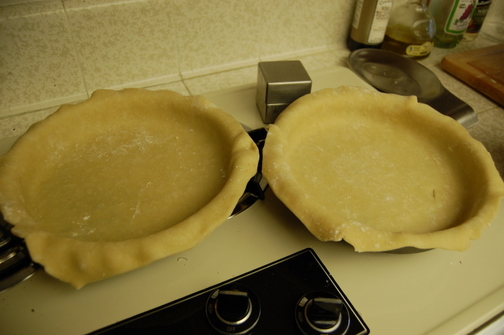 Grab your pie crust. (I'm making 2 pies)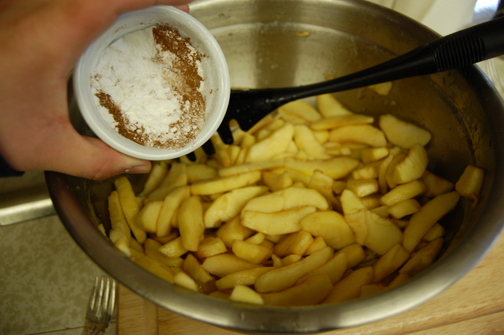 Grab your mixed apples and add your cornstarch/sugar/cinnamon mixture.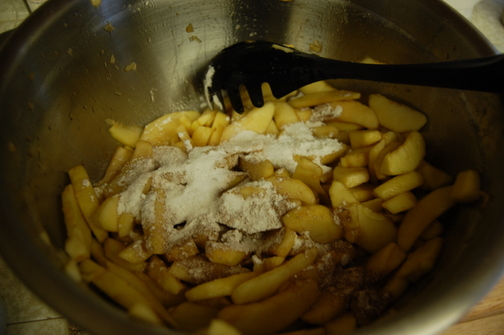 Mix together well.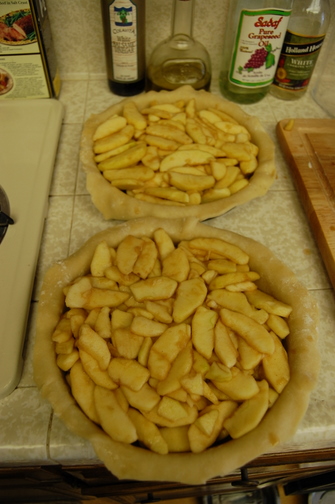 Empty your apple filling into your pie shells.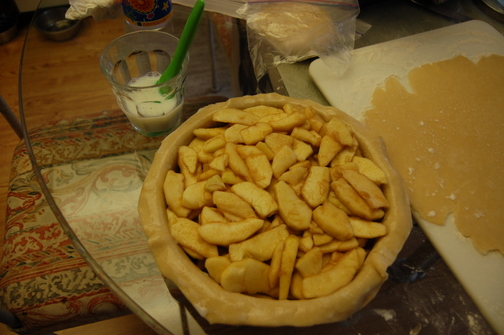 Moisten the overhang of your filled pie shell and prepare your top crust.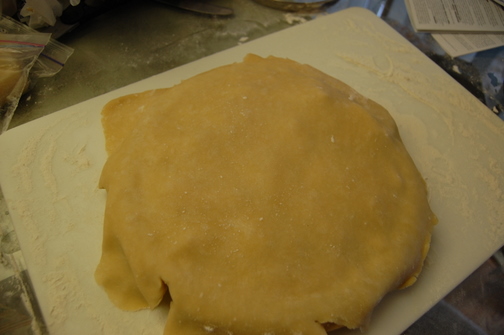 Carefully transfer your top crust over your filling.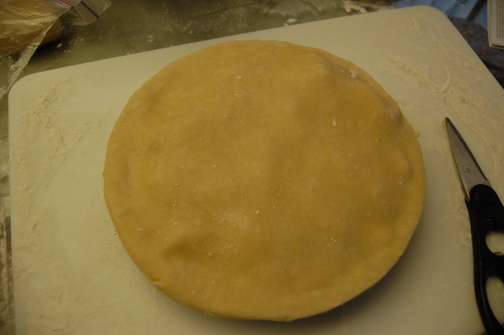 Press the top and bottom crusts together around the rim of the pie.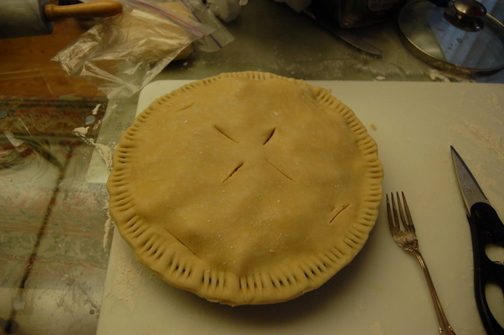 Use a fork and press the two shells together against the pie tin rim.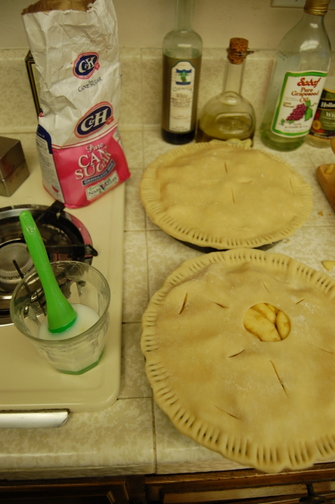 Sprinkle sugar over your pie and coat with milk.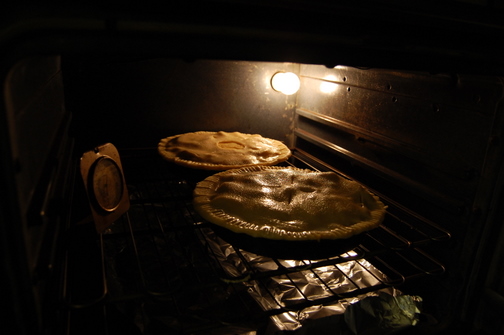 Place in your 400°F, pre-heated oven for 30 minutes. Turn your pie 180 degrees and continue to bake for another 30 minutes at 375°F.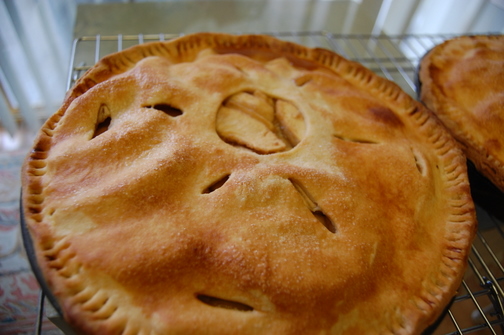 Look how beautiful the milk glaze makes the crust.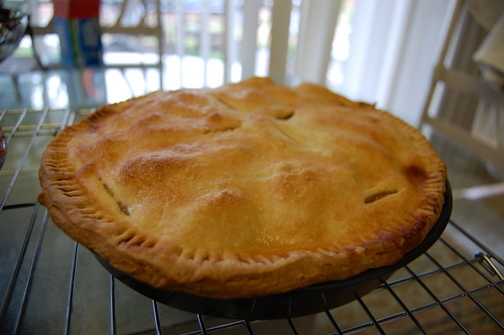 Best apple pie ever.