Vanilla Scented All Peach Pie
My friend's grandma asked if I could make her a peach pie. I found this recipe in Ken Haedrich's Pie, and was interested most in the use of a vanilla bean. I've never bought a vanilla bean before, and they're expensive. I think I got 2 vanilla beans for about $15, but it's definitely worth it. It's fun working with new ingredients. I also used fresh peaches instead of frozen ones like in the first peach pie I made. The only problem with fresh peaches is the slicing and peeling. Peaches are a slippery slimy fruit when peeled so they were a little difficult to handle. I think this pie came out great, my friend said everyone enjoyed it, and that's what's most important.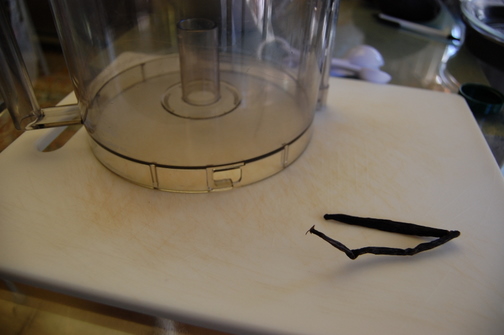 Grab your fresh pungent vanilla bean. These guys are expensive.
Preheat your oven to 400°F .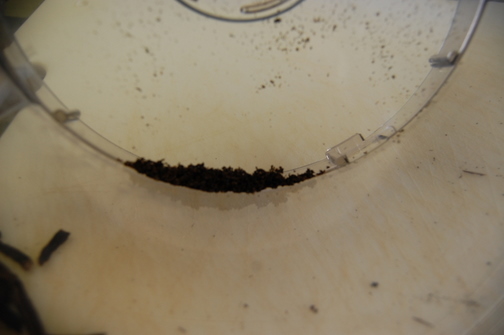 Carefully slice in half and remove as many seeds as you can into your food processor.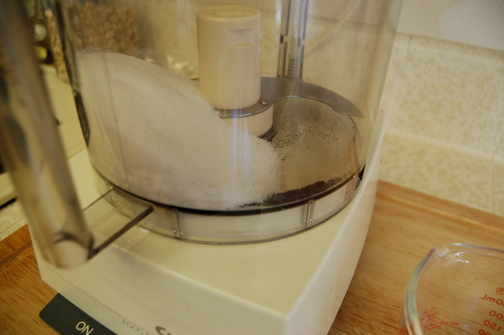 Add your sugar to your food processor and pulse several times combining the vanilla and sugar well.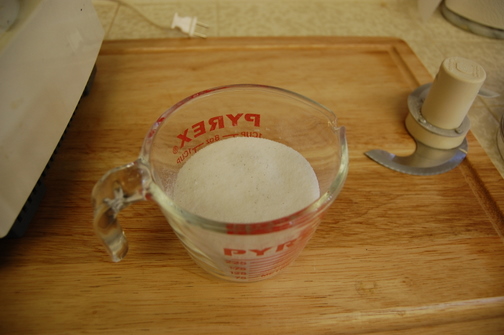 Empty your vanilla sugar into a separate container.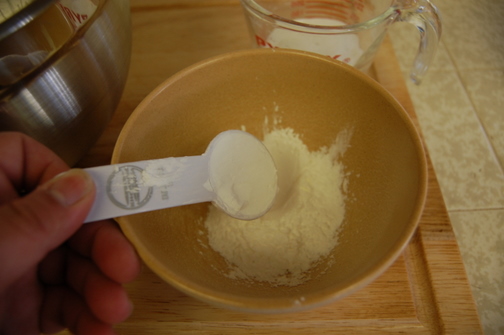 In another bowl add your cornstarch.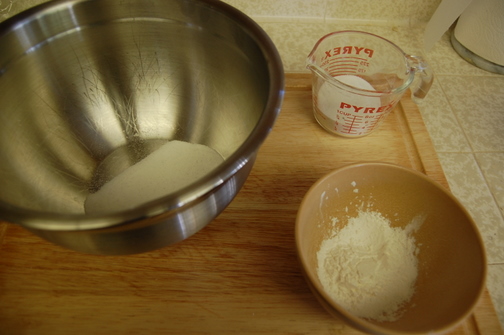 Seperate 1/2 cup of your vanilla sugar.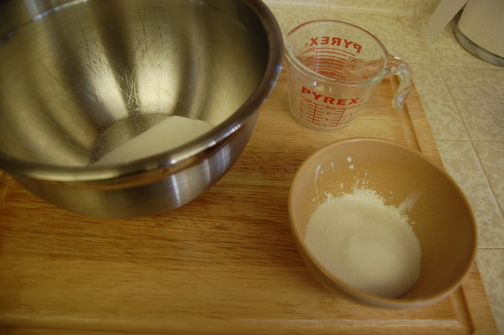 Add it to your cornstarch.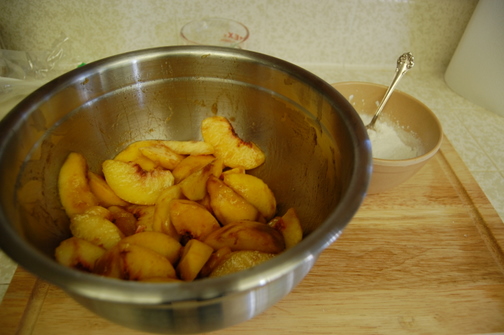 Grab your peach slices.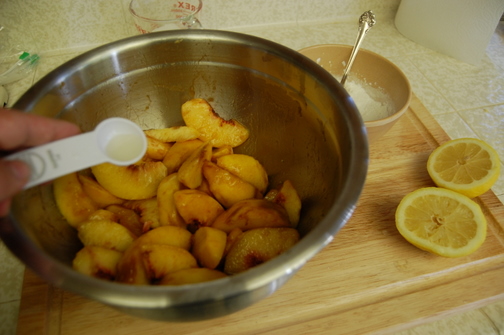 Add your lemon juice and cornstarch/vanilla sugar mixture to your peaches.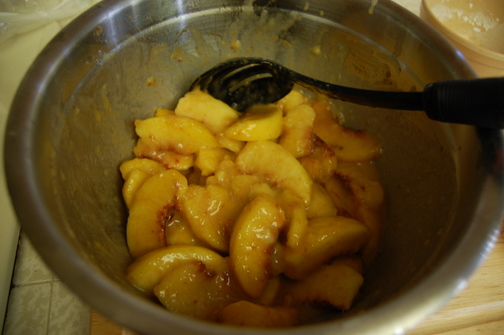 Mix well.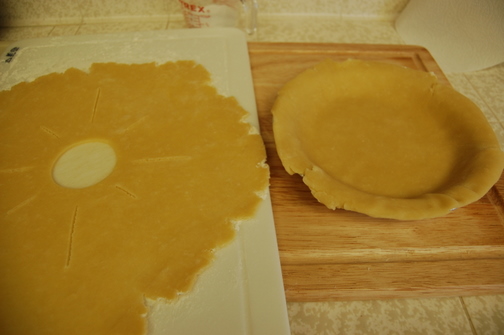 Grab your crusts.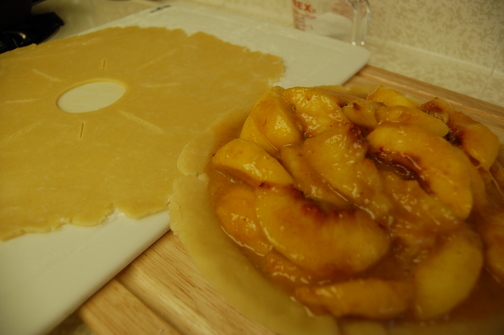 Empty your filling into your bottom crust and carefully transfer your top crust over your filling. Moisten the overhang and pinch the sides together with a fork.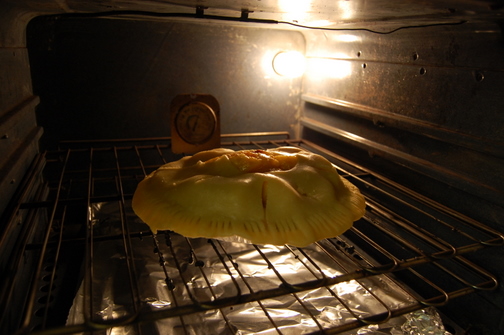 Bake at 400°F for 30 minutes before lowering to 375°F and turning 180 degress. Bake for another 20 - 30 minutes always keeping an eye on it for visual clues.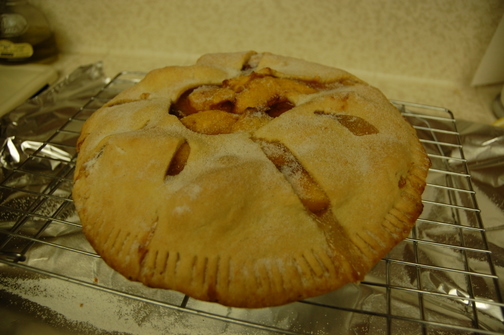 Sprinkle as much of your left over vanilla sugar as you want over your pie. Let it cool for about 2 hours and serve.