Lemon Supreme Pie
Here's another pie that I featured here on PieADay last year. This pie is honestly one of my favorite pies ever, and is one of the reasons why I started baking pie in the first place. I entered this pie into the KCRW 1st annual Pie Contest held in Los Angeles last November. While I didn't win, my pie was chosen in the top 5 of the custard/cream category. Here is a short recap of how to prepare this pie. For the full detailed recipe see the 1st Lemon Supreme Pie I made.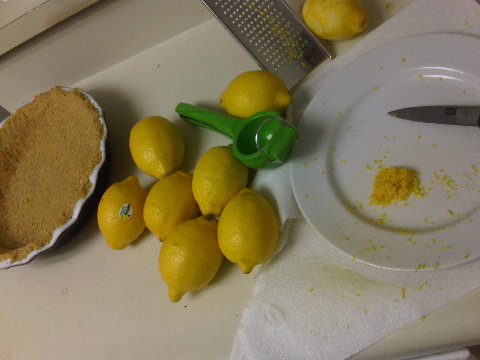 Seriously one of my favorite pies EVER.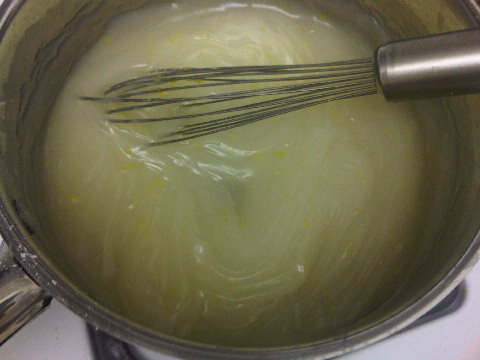 To make your lemon custard top simmer a mixture of 1 1/4 cup water, 3/4 cup sugar, 6 tbsp cornstarch, and 1/2 tsp salt over medium heat, stirring constantly, until it begins to thicken. Remove from heat and add the remainder of your sugar, your butter, your lemon zest, and your lemon juice. Stir until it looks like the above photo and set aside.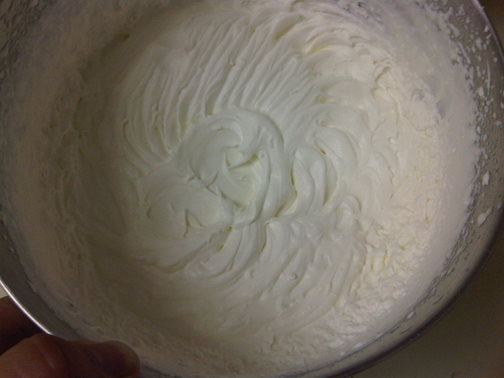 I like to make my own whipped cream which just involves constantly mixing heavy whipping cream, confectioners sugar, and vanilla together. Instructions for home made whipped cream will be on PieADay.com soon.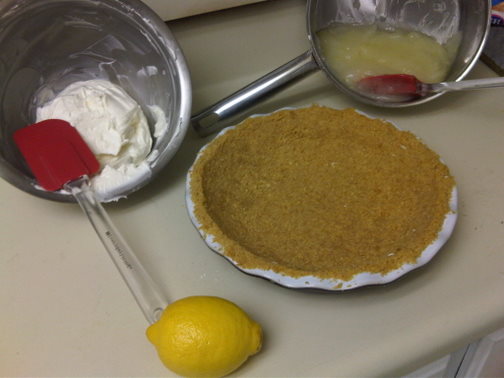 Mix your whipped cream, cream cheese, and confectioners sugar together to create the bottom cream filling.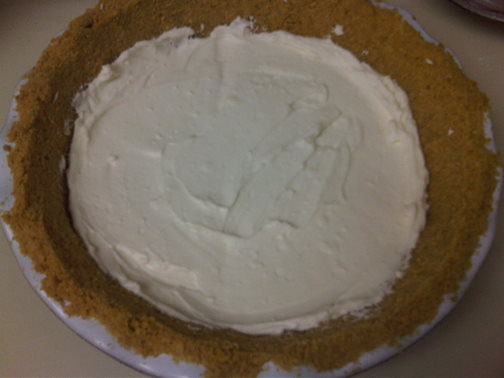 Carefully smooth your cream filling into your pie crust. Set some aside for your topping.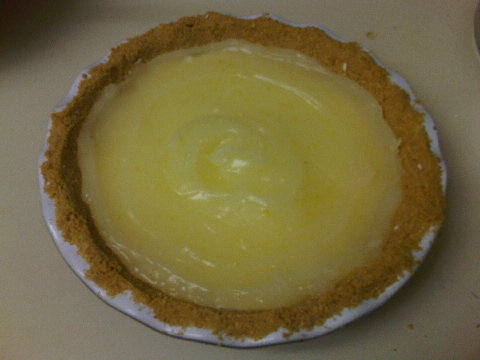 Carefully spread your cooled down lemon custard over your cream filling.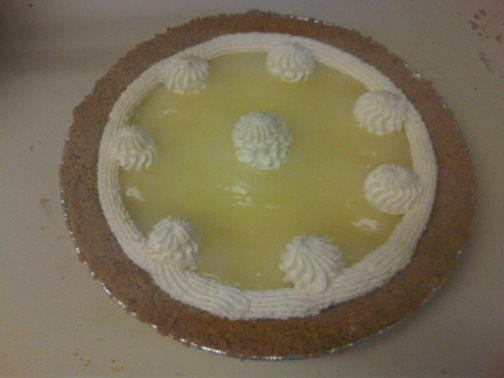 Using a piping bag decorate the top of your pie with the cream filling you set aside.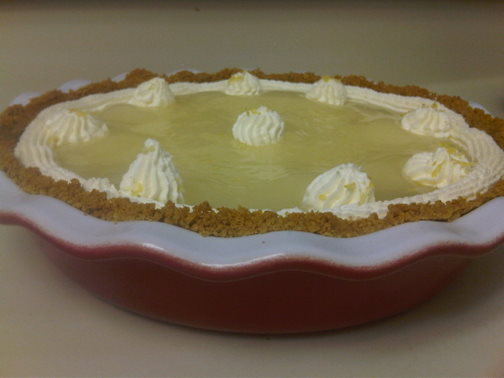 Sprinkle a little lemon zest over your pie and you're done. Luckily there is no need to bake the pie so it's ready to serve immediatly.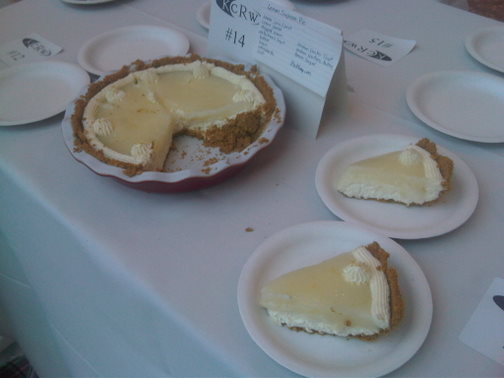 Here it is at the KCRW 1st Annual Pie Competition held back in November. I didn't win but this pie was chosen in the top 5 of the custard/cream category.