Single & Double Crust
Here is a really simple pie crust recipe taken from Ken Haedrich's Pie. I plan on making several of my own renditions of this crust.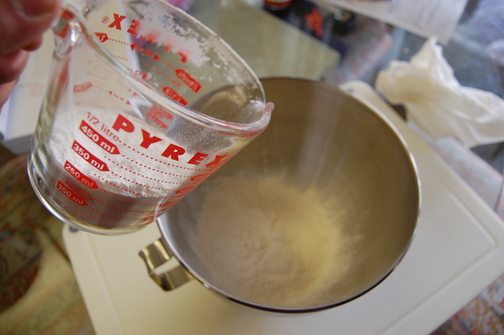 Put 3 cups of flour in a bowl,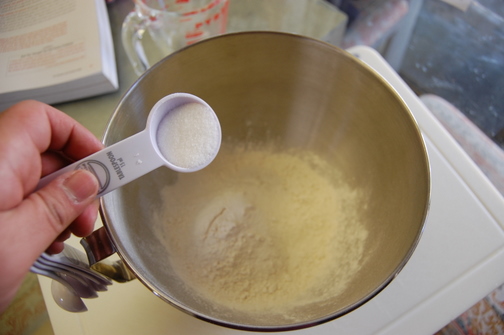 Add 1 tbsp of sugar.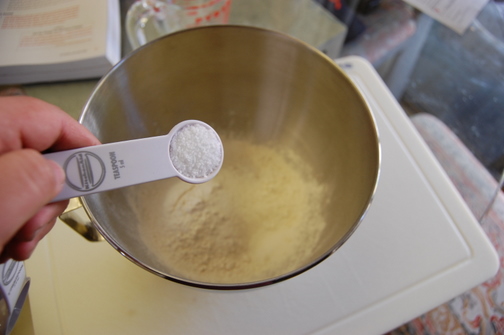 Add 1 tsp of salt.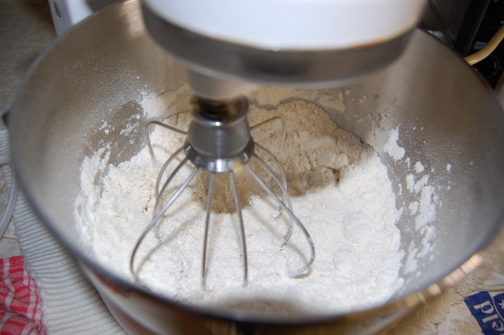 Mix it all together with an electric mixer or a hand mixer. Cut the butter and shortening into pieces and gradually add them to the mixer until they form crumbs. Slowly add the water and mix until the crumbs begin to come together. Grab the dough and begin to knead.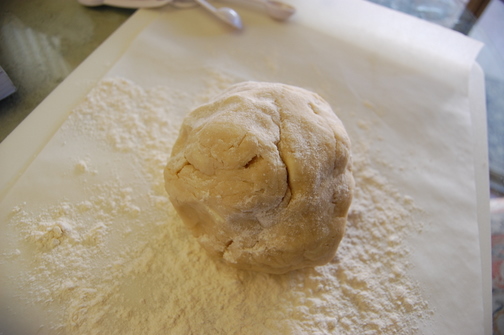 Knead the dough and roll it into a ball.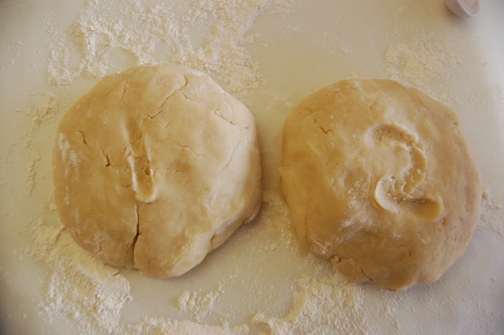 Flatten the dough out into a circle and refrigerate for an hour, or over night. If making a double crust allow the bottom crust to have a little extra dough. Also, if making a single crust, divide all the ingredients in half.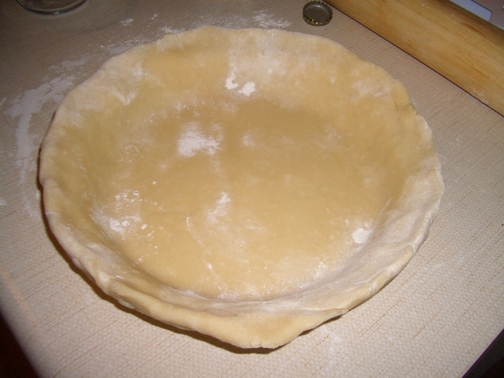 After refrigerating the dough use a rolling pin to roll it out into a larger circle, and carefully place in your pie tin or pan.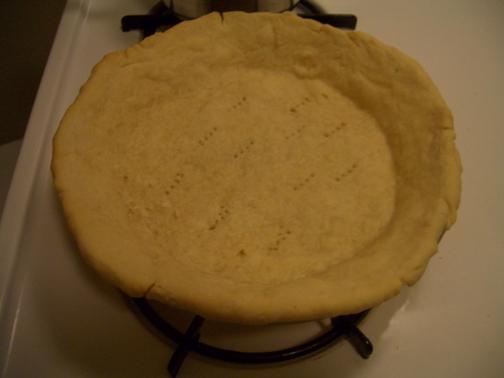 If the crust calls for being pre-baked make sure to put your crust in the freezer for about 15 minutes. After the 15 minutes remove the pie from the freezer and line the bottom of the pie crust with aluminum foil. Once the bottom is lined with the foil, fill the pie shell with beans to act as the filling of the pie. Place the shell in the oven for 15 minutes, and then remove the foil and beans and bake for another 10 minutes at 375°F. Make sure to poke some holes in the pie shell after removing the beans, so that it doesn't puff up.