Blueberry Raspberry Pie
I want to jump into this pie and eat my way out.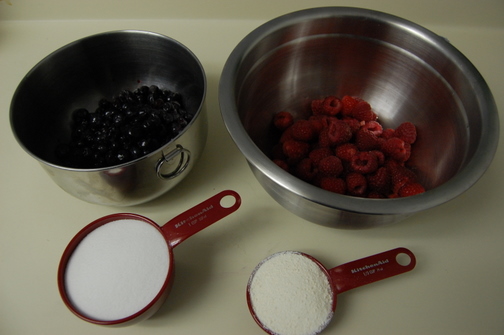 Grab you ingredients.
Preheat your oven to 375°F.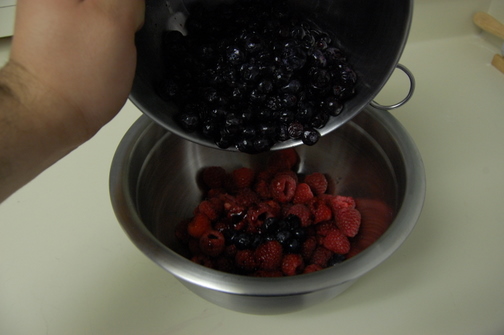 Add your blueberries and raspberries together.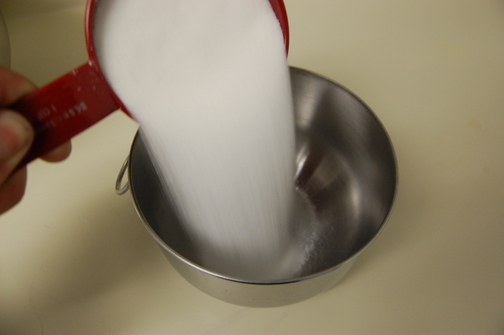 In a seperate bowl add your sugar.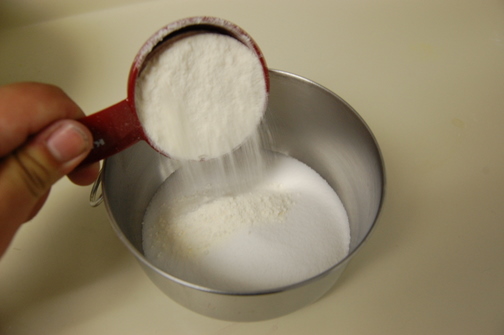 Add your tapioca and mix together well.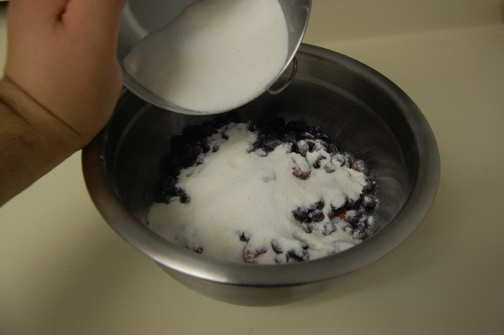 Empty your dry mixture over your fruit mixture.
Carefully mix together.
I slowly transferred the fruit from bowl to bowl being careful not to smash the berries.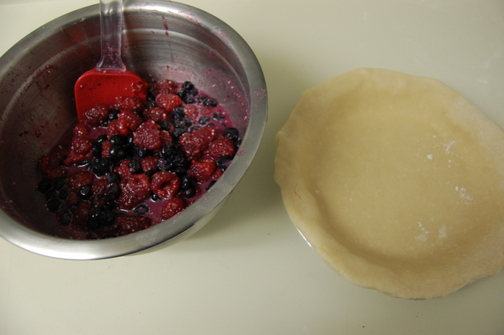 Grab you bottom crust.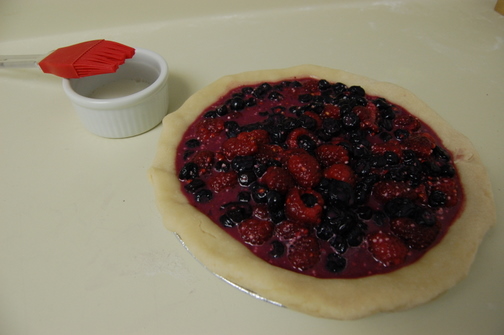 Empty your fruit filling into your pie crust and coat the edge with milk.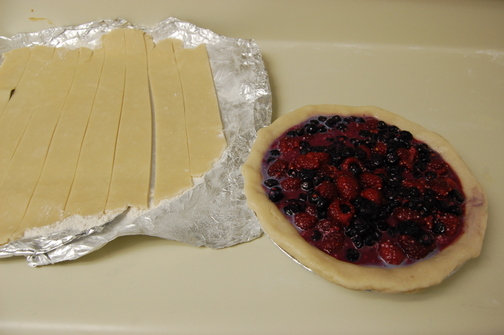 Grab your dough for your top crust.
I made my first lattice crust, but it didn't turn out great.
Check in the crust section next week for instructions on how to make a lattice crust.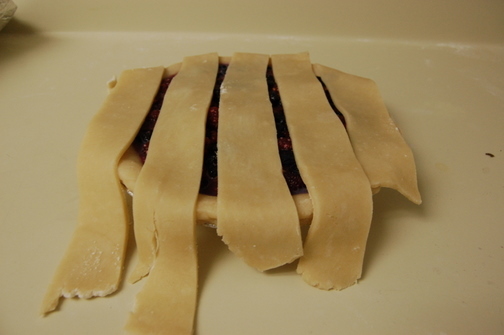 Placed my first layer over my filling.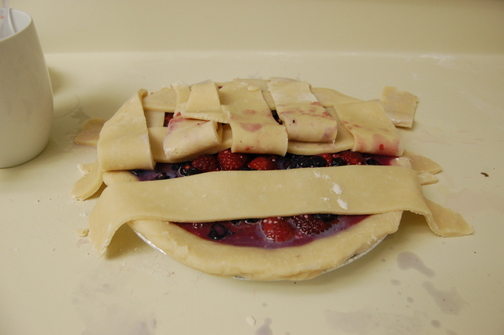 What you have to do is fold back individual pieces and lay down other rows.
I'll have more detailed instructions with better pictures next week.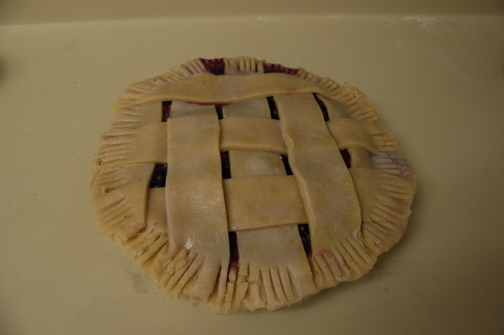 Cut off the excess crust and pinch the edges together with a fork.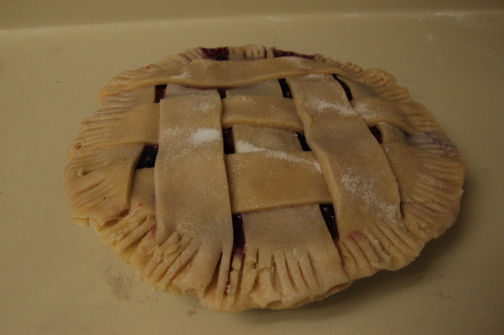 Coat the top with milk and sprinkle with sugar.
Bake at 375°F for 15 minutes then reduce the temperature to 350°F and bake for another 45 minutes to an hour. Cover halfway through with aluminum foil to prevent burning.
Allow to cool and serve it up.