Blaugrana Pie
In honor of today's Champions League 1st leg between VfB Stuttgart and FC Barcelona, I present to you another Blaugrana Pie. If you recall, I previously made a Blueberry Cherry Pie with a lattice crust (which I added blue & red food coloring to) to honor FC Barcelona, but it didn't come out all that great. This time though, the strawberry blueberry combination makes for a great Blaugrana Pie. If you're not a soccer fan you probably have no idea what I'm talking about, but Blaugrana stands for the colors of the Spanish Futbol Club, Barcelona.

I've grown a passion for futbol and FC Barcelona is my team. They are current holder's of the Champions League Trophy and are favorites to win this year as well. To win the Champions Leauge Final on the home turf of our rivals Real Madrid would be glorious. Good luck today, this one's for you.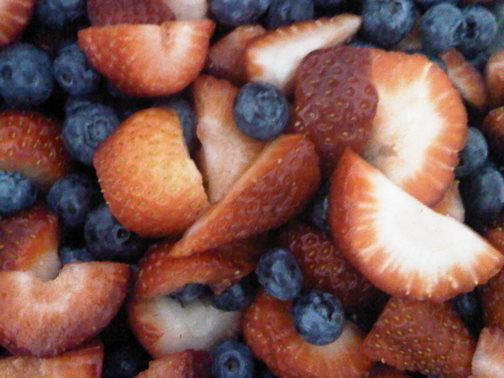 Blaugrana, the colors of FC Barcelona.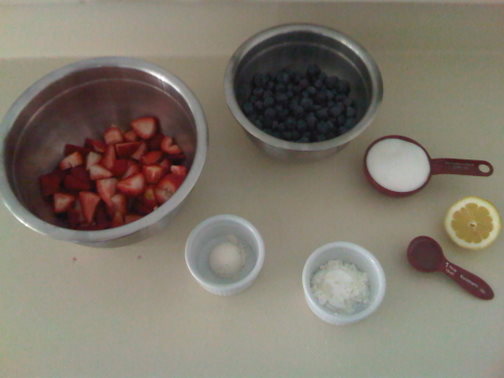 Grab your ingredients.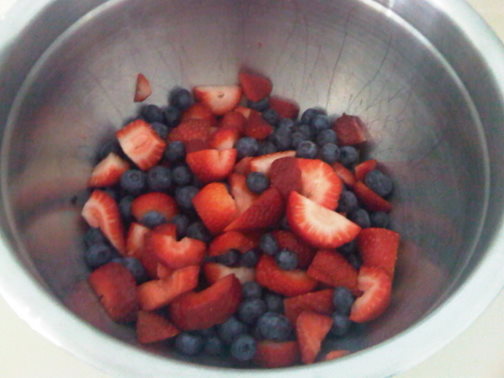 Slice your strawberries and mix in a bowl with your blueberries.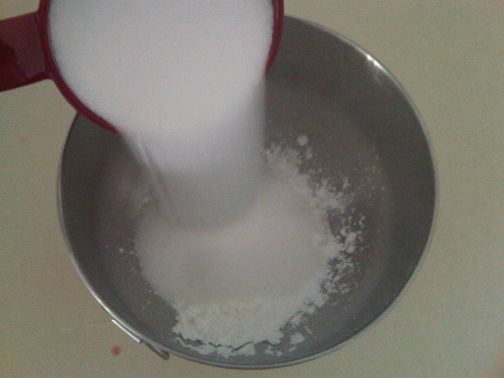 In another bowl mix together your sugar, tapioca, and cornstarch.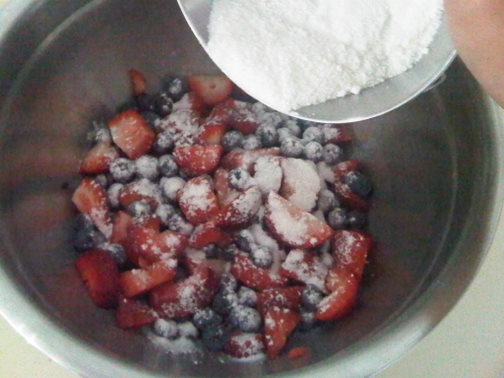 Sprinkle your dry mix over your fruit mix and toss. Mix together well.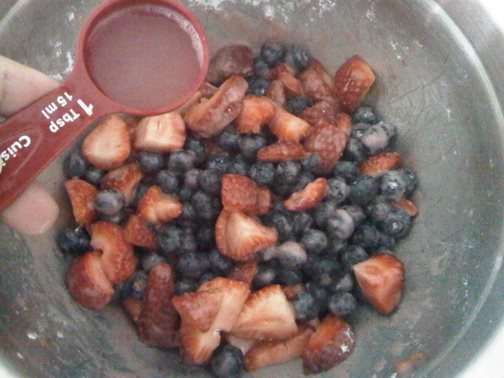 Add your lemon juice and mix one last time. Preheat your oven to 400°F.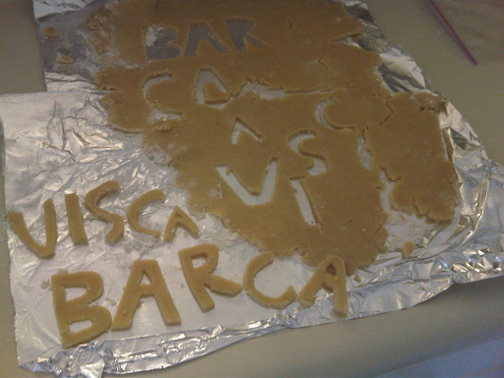 To honor FC Barcelona I've cut letters out of my 2nd crust to spell out Visca Barca.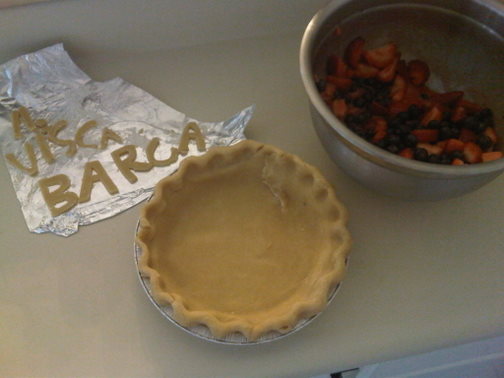 Grab your pie crust and your fruit mixture.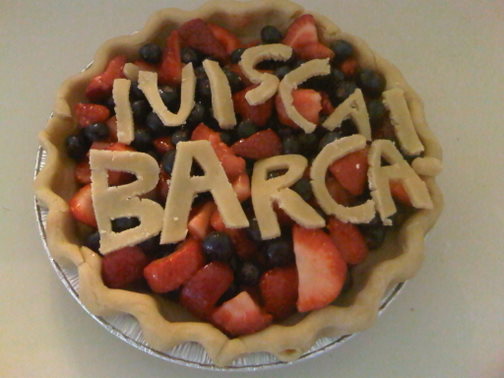 Empty your fruit mixture into your pie shell and lay down your top crust. Transfer to your oven and bake for an hour.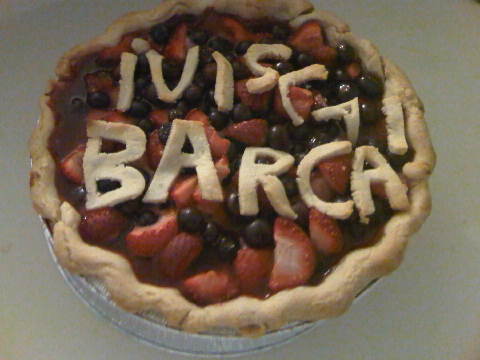 Tot el Camp *** Es Un Clam *** Som La Gent Blaugrana!
Barca! Barca! BAAAARRRRCAAAAA!!!!