Money Melon Pie
Yeah, another melon pie! So I made this Honeydew Melon pie from a recipe I found on there interwebs. It's very similar to watermelon pie, but instead of a honeydew gelatin I used lemon gelatin which blends well with the honeydew. This pie is refreshing, but it definitely doesn't give the full satisfaction that a hearty slice of apple or berry pie would. It had to be done no fruit is safe.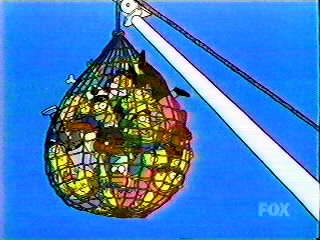 Lenny: Some party, Homer.
Homer: Shut up, Net Face.
Lenny: Hey, you're in the net, too.
Homer: I said, shut up, Net Face!
Moe: Aw, we're going to die and I never tasted cantaloupe.
Krusty: Eh, you didn't miss much. Honeydew is the money melon.
Captain: And now, we will cut you loose. For liability purposes, it is he ocean that will kill you, not us.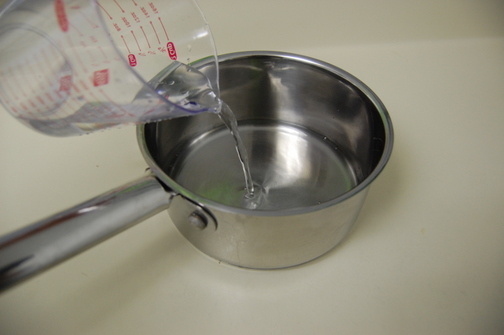 Pour your water into your saucepan and bring to a boil.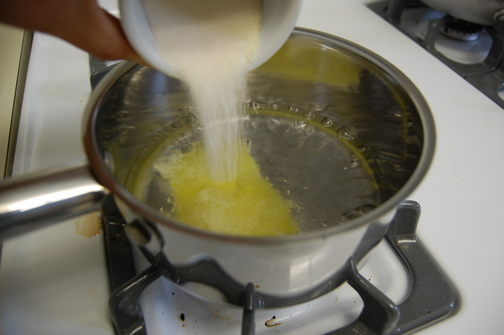 Sprinkle in your lemon gelatin, mix well, and bring to room temperature.
Grab the rest of your ingredients.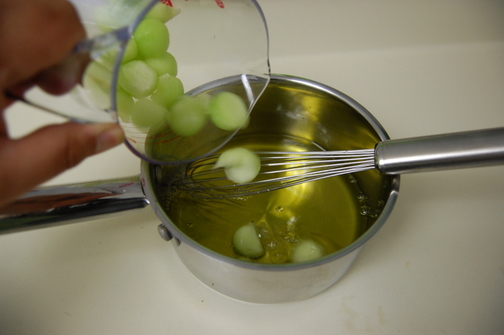 Empty your melon balls into your lemon gelatin.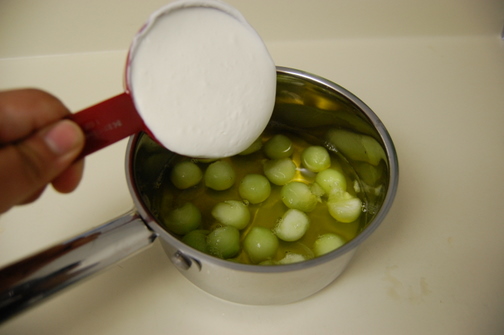 Add your whipped topping.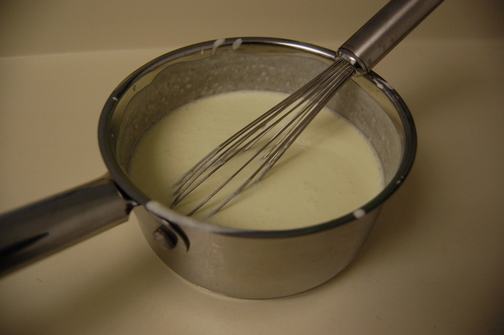 Mix together well.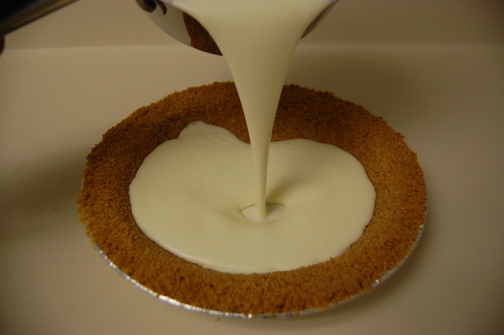 Empty filling into your pie crust. It's easier to spoon in your melon balls and then cover with your filling.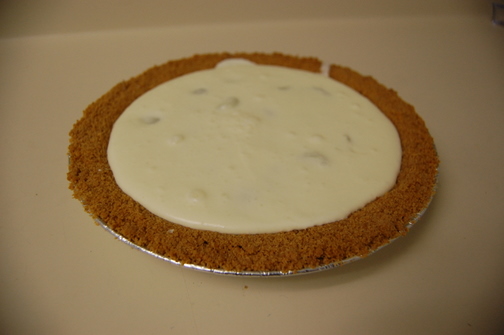 Refrigerate for at least 4 hours and serve. Not the best pie ever, but quite interesting.