Apple Blueberry Pie
Apple Pie thinks it's the bee's knees in the pie kingdom. You know what I say?
"Let's show Apple Pie that a little help from its fruit pals wouldn't hurt every now and then."
Take this Apple Pie! I bring to you an ally...the blueberry. Together at last in a pastry of wonderment your forces will meld together to form the likes of which no taste bud can deny. Around the globe your message of unity will spread and man kind will henceforth
bow down to your succulence. May you bake this pie and be merry.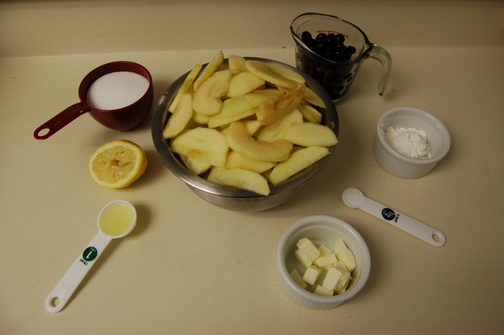 Grab your ingredients.
Prebake your oven to 425°F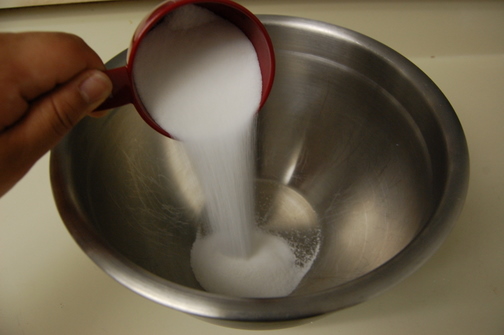 In a bowl pour your sugar.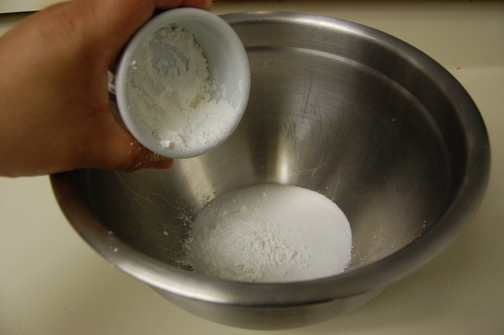 Add your cornstarch.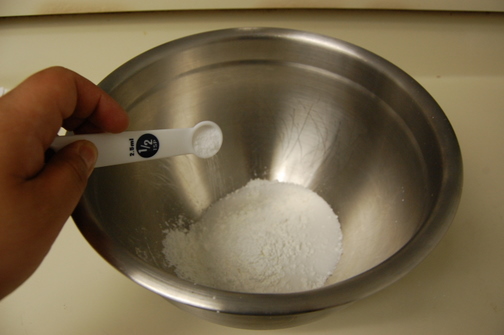 Add your salt.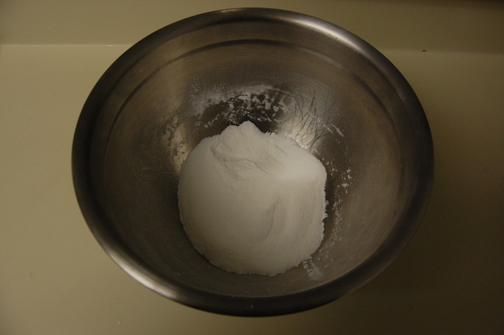 Mix together well.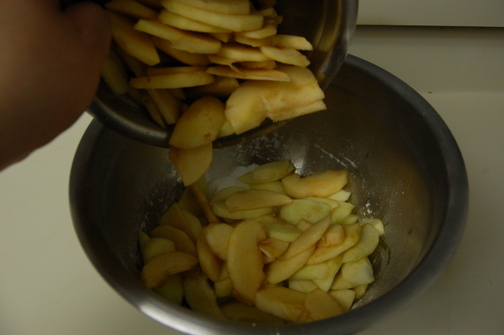 Add your apples.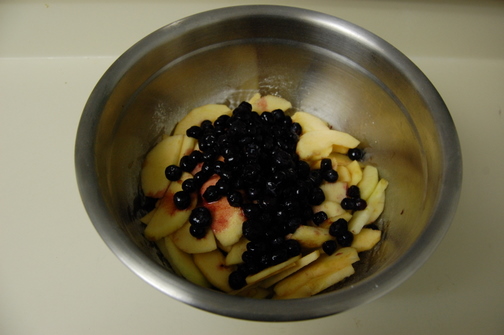 Add your blueberries.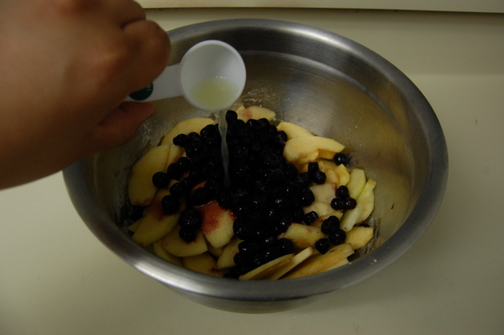 Add your lemon juice.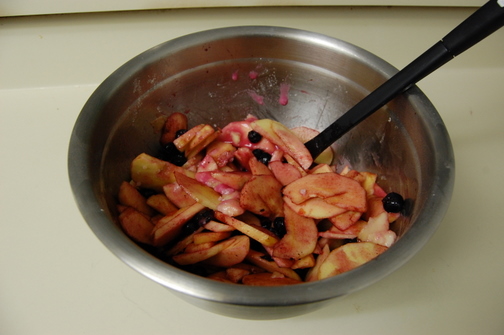 Carefully mix together well.
Frozen blueberries won't get smashed as easily, but they still need time to thaw.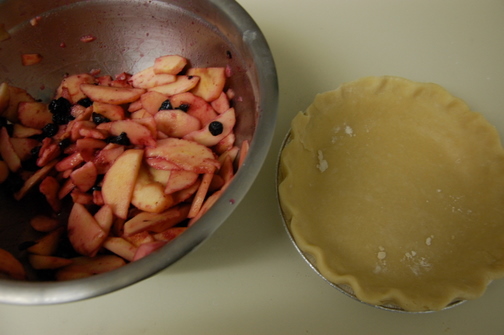 Grab your pie crust.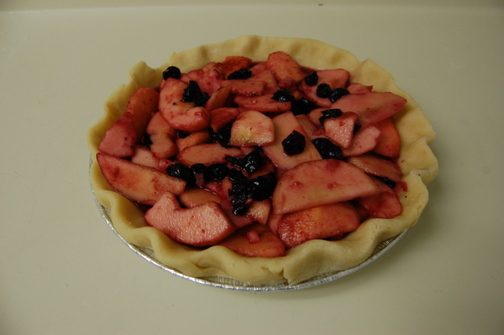 Empty your apple blueberry mixture into your pie shell.
Don't forget to dot your filing with your butter. I forgot.
I really want a pie themed crayon box.
I'm loving the shades of colors these pies are creating.
Cover up your beautiful filling with your top crust.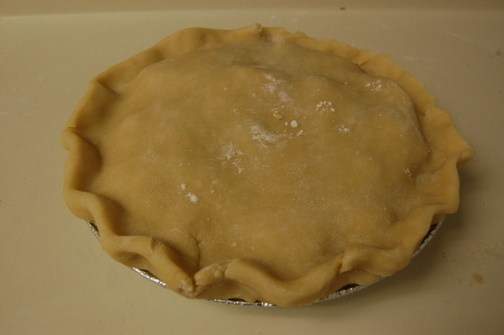 Pinch your edges together and form a crest.
Vent to your liking and place in the oven.
Keep and eye on your pie in case of overflow and burning.
Aluminum foil is your best friend. Cover your crust half way through cook time, and make sure to line the bottom of your oven to catch any overflow so that it's easier to clean later.