Lemon Supreme Pie
I'm back from an amazing experience at the National Pie Championships & Great American Pie Festival in Orlando, Florida. I did not place this year, but I competed and did my best. Thanks to everyone for your support—I'll need it again next year. If you haven't already seen, the Brown Sugar Cinnamon Apple Pie won Pie of the Week April 15th – 21. As for the last week of April, I'm declaring my Apple Champango Pie is the winner. Now is the time to vote for the Pie of the Month. Choose any of the Pie of the Week winners from April and vote for your favorite. The winner will be featured as the new background for PieADay.com

You can thank this pie for bringing this PieADay.com dream alive. I always remember having Lemon Supreme pies from Baker's Square. Unfortunately the last Baker's Square in Los Angeles has closed and there's no where to get my fix...except from my own kitchen. I always knew I needed to make this pie, and I very happy with how it turned out. Hope you enjoy. I know Kelly will.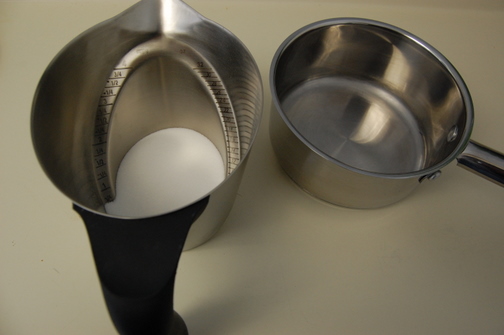 Start with 3/4 cup of sugar.
Add 6 tbsp of cornstarch.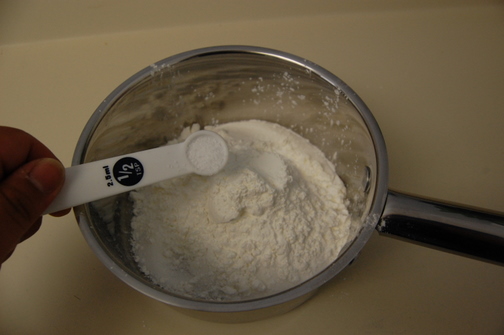 Add 1/2 tsp salt.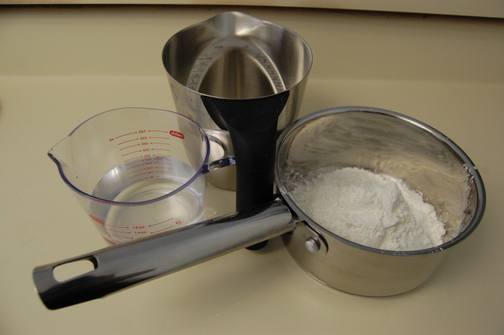 Grab your water and the rest of your sugar.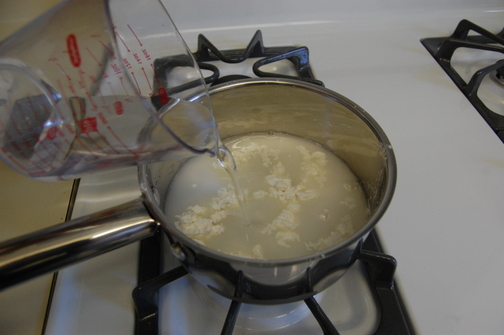 Mix in your water and bring to a boil at medium heat stirring constantly.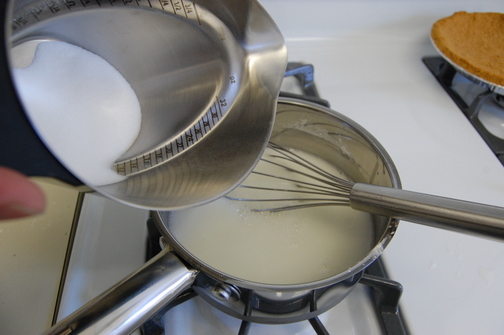 Add the rest of your sugar and continue mixing.
When your mixture comes to a boil it will begin to create a thick cream.
Remove it from the heat.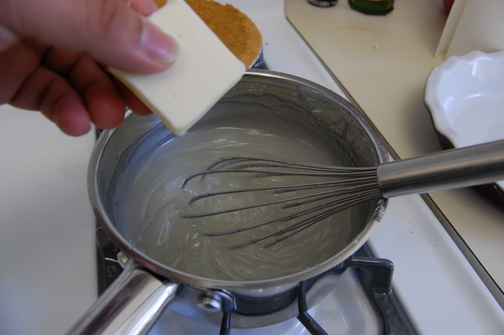 Add your butter.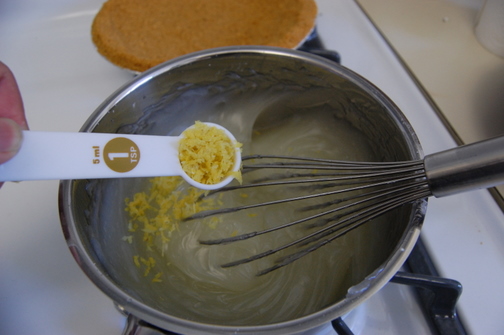 Add your lemon zest.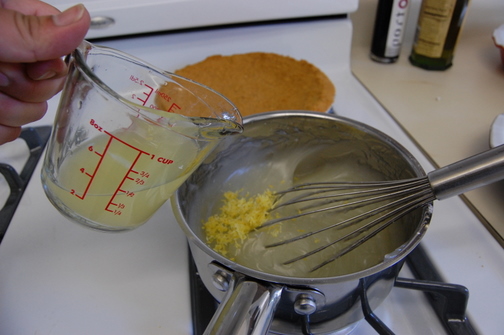 Add your fresh lemon juice.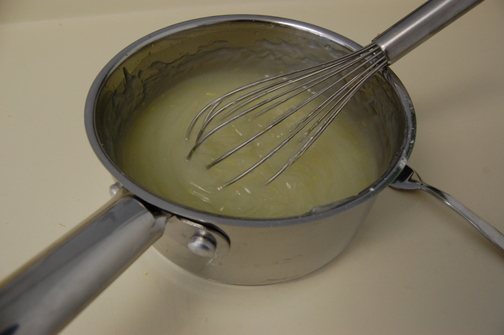 Stir everything together gently and set aside.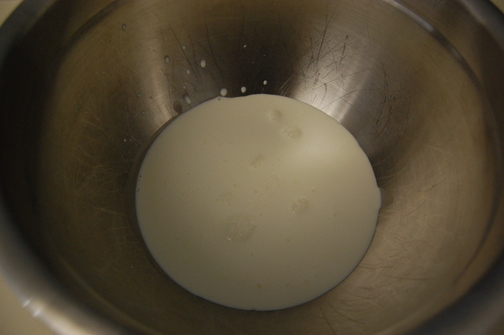 In another bowl pour your heavy whipping cream.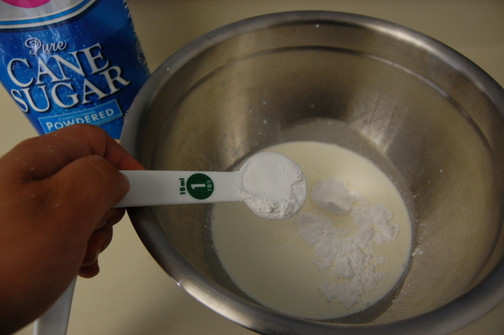 Add your confectioners' sugar.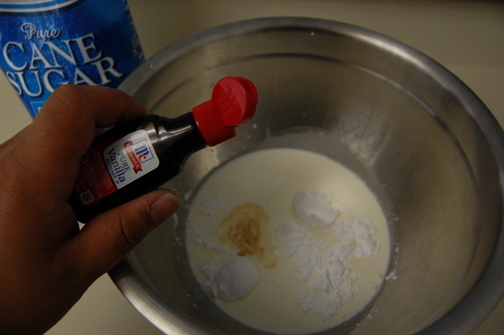 Add your vanilla extract.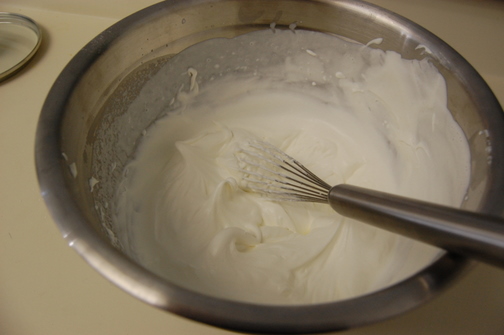 Whip your heavy cream until its consistency is to your liking.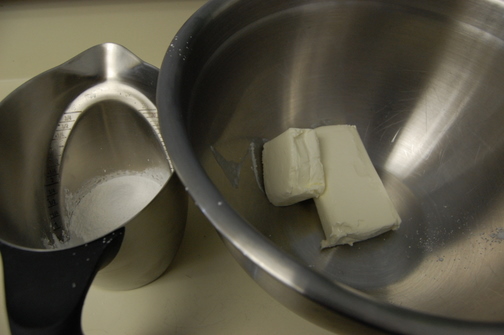 Grab your cream cheese and confectioners' sugar.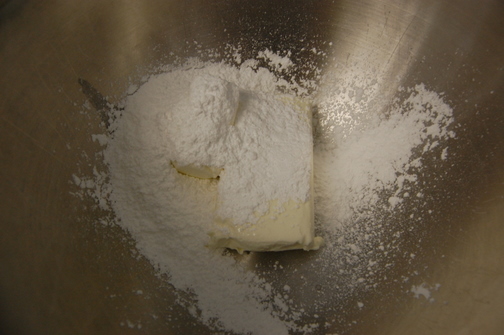 Throw your sugar over your cream cheese.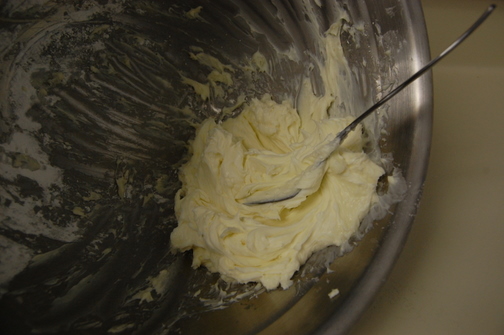 Mix the sugar and cream cheese together as best you can.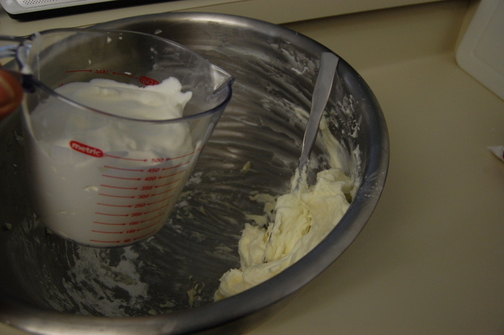 Remove 1/2 cup of your whipped cream and save it for your garnish.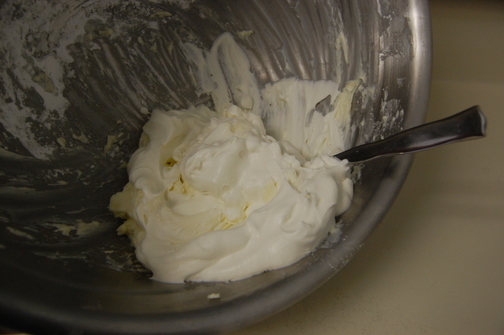 Mix the rest of your whipped cream in with your sugar/cream cheese mixture.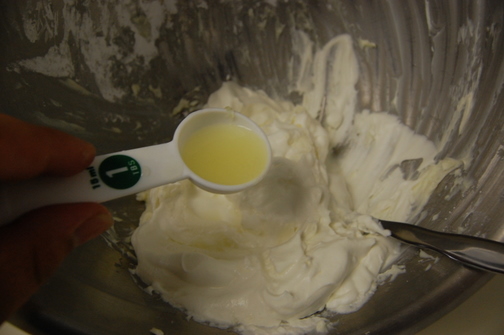 Add your 2 tbsp lemon juice and mix well.
Spread your cream cheese topping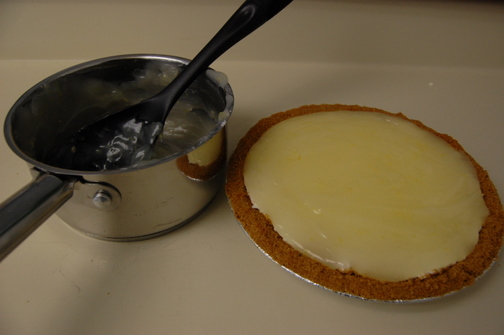 Grab your lemon topping and spread it over your layer of cream cheese.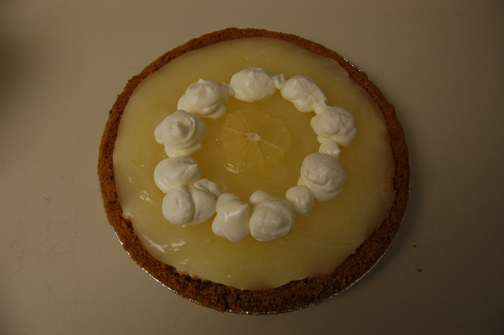 Grab your whipped cream you set aside and use a pastry bag or cut the corner off a plastic bag like I did and garnish your pie to your liking. Allow to chill in your refrigerator over night and enjoy.