Raspberry Strawberry Walnut Pie
My buddy Jesse was in town this past weekend to spend Passover with his family and I really wanted to share a pie with him. I asked him to just give me a list of some fruits or nuts and I'd figure something back and he responded with raspberry, strawberry, and walnut. So that's exactly what we made a raspberry strawberry pie with a walnut crumb topping. It was super fun baking pie with some friends and then enjoying it after.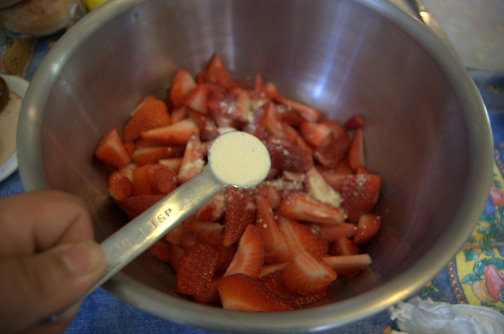 Slice up your strawberries, mix together with your raspberries in a large bowl and add a couple teaspoons of tapioca.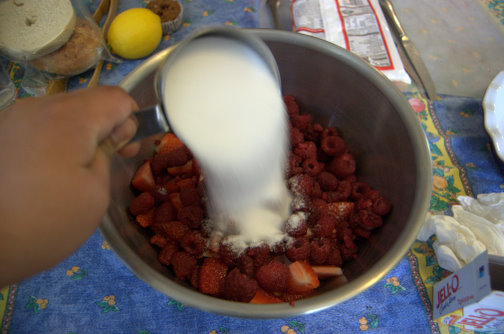 Add your cup of sugar.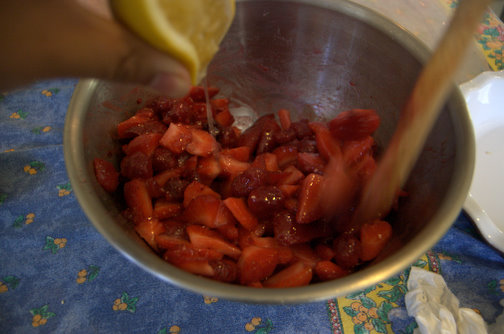 Start mixing and squeeze in a little lemon juice.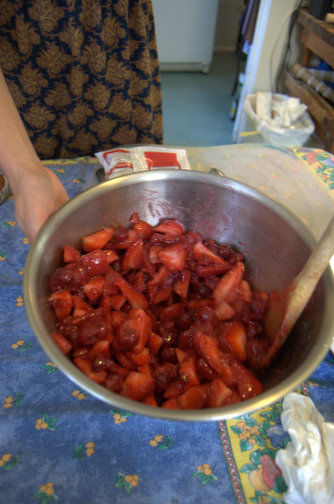 Mix until it's nice and syrupy.
Preheat your oven to 400°F.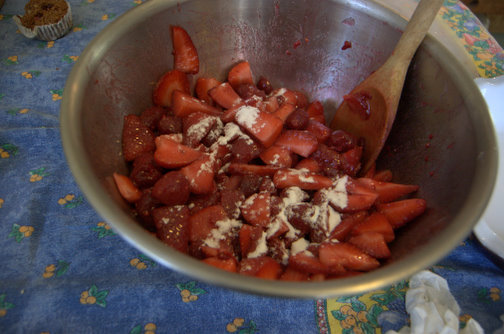 Add your cornstarch or thickening agent and mix until to your liking, about 2-4 tbsp.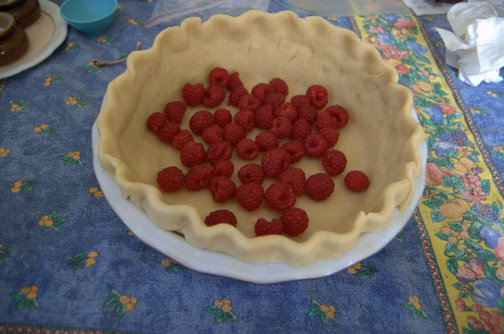 Grab your crust and scatter your raspberries along the bottom.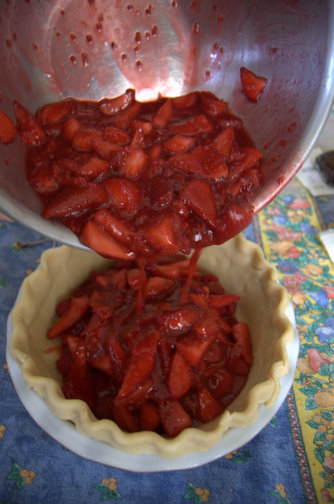 Pour your berry mixture into your pie crust.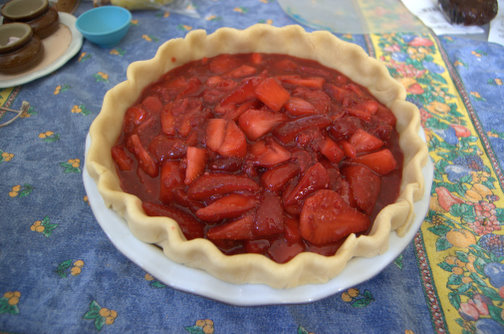 Once your filling is in your crust place in the oven and bake for 30 minutes.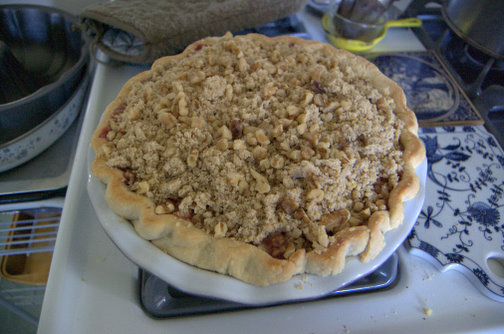 While your pie is baking make your crumb topping. In a food processor, pulse together your sugar, flour, and 6 tbsp chopped butter, a few times. Add a tbsp of milk to your mixture and pulse a couple more times. Then, rub your dry mix together to form small crumbs. Mix in your chopped walnuts and when the 30 minutes of baking is complete, cover the top of your pie with your crumbs and return to the oven for another 30 minutes..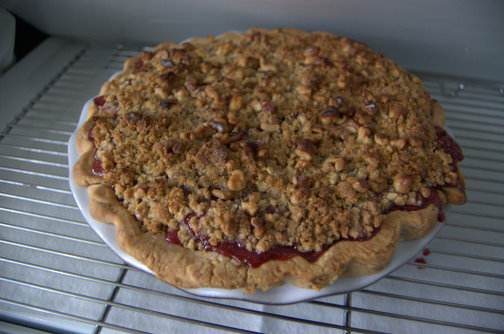 Allow it to cool and then feast on your delicious pie.