Lemon Meringue Pie
All right you Meringue fans I finally bring you a Lemon Meringue Pie. Don't be overwhelmed by the ingredients in the first picture it's really not that much, and once you have everything measured out this recipe will be easy as ummmm? I'll tell you right now that if you don't have an electric hand mixer making the meringue isn't going to be fun. I didn't have one, but luckily I had a friend over so we took turns beating the egg whites. This pie isn't any more difficult to make than any other pie it just has a few more steps. So measure out your ingredients and bake it up.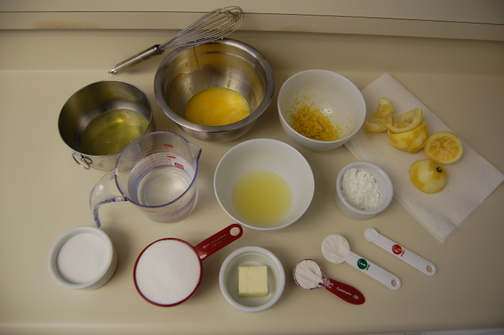 Grab you ingredients.
Preheat your oven to 350°F.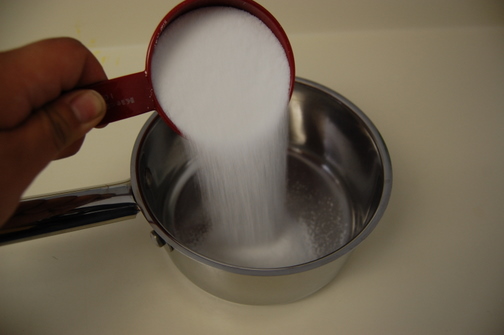 To a medium saucepan, add your sugar.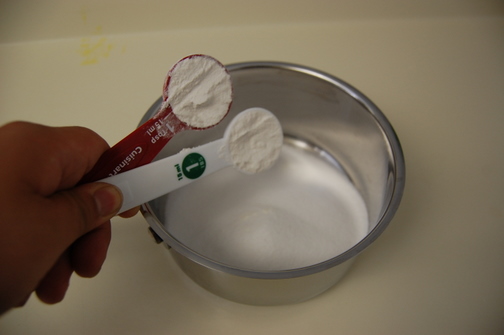 Add your flour.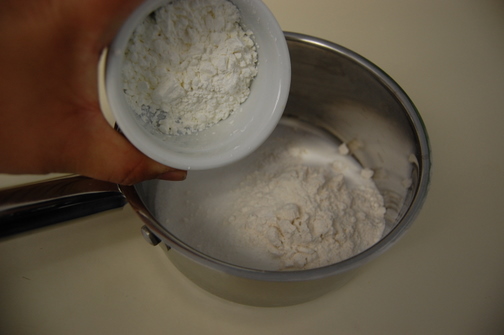 Add your cornstarch.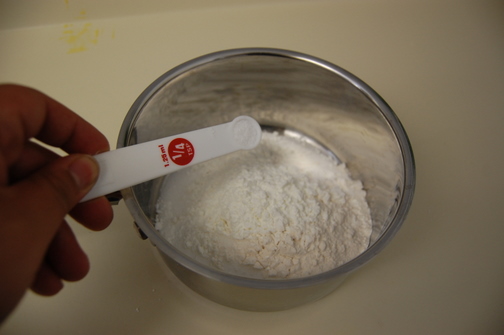 Add your salt.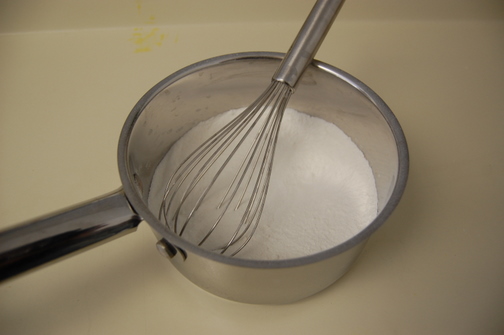 Mix together.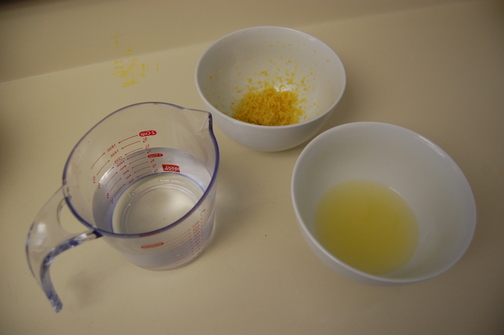 Grab your water, lemon juice, and lemon zest.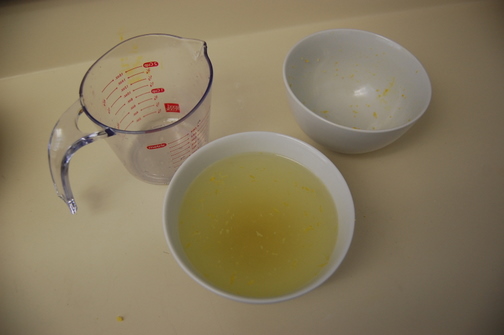 Combine them all together.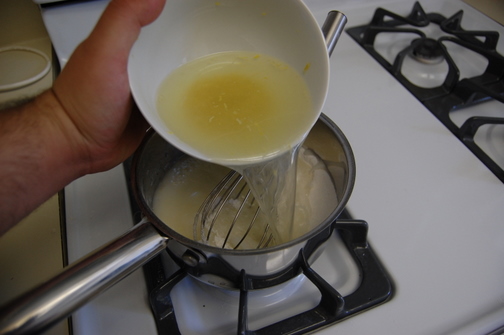 Pour over your dry mixture and place over medium heat.
Stir constantly until it comes to a boil.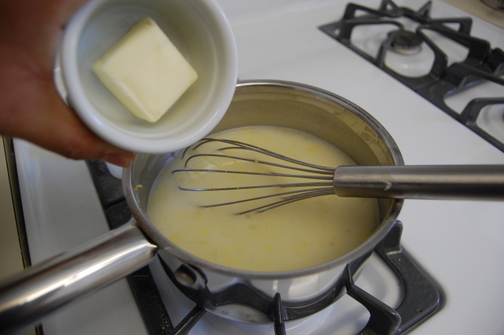 Keep stirring and add your butter.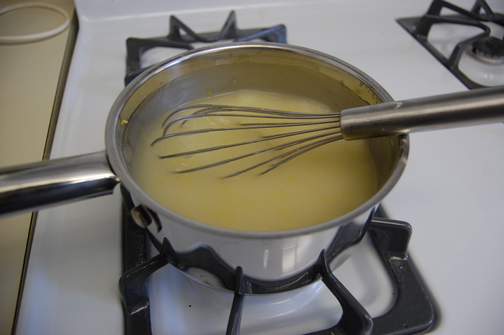 Stir until your mixture begins to thicken.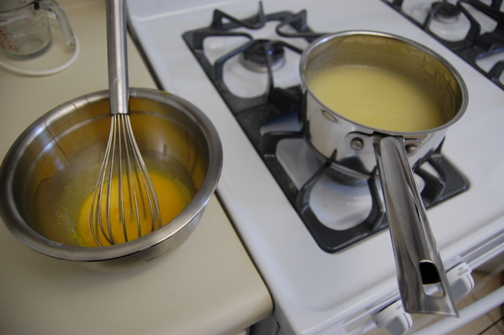 Grab your beaten egg yolks.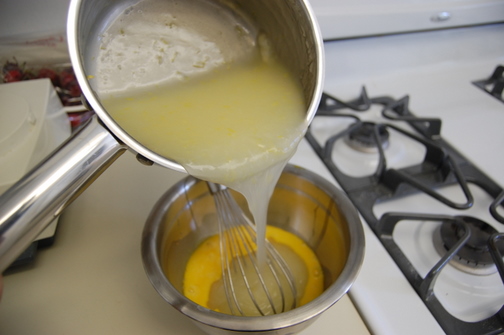 Pour about 1/2 cup of your lemon mixture over your beaten egg yolks.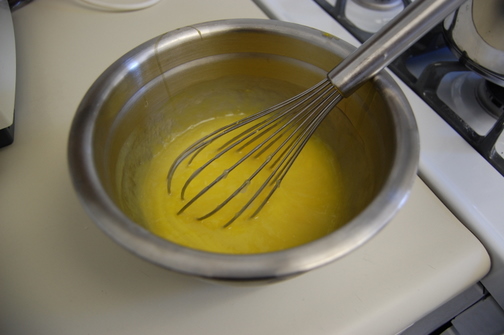 Mix together well.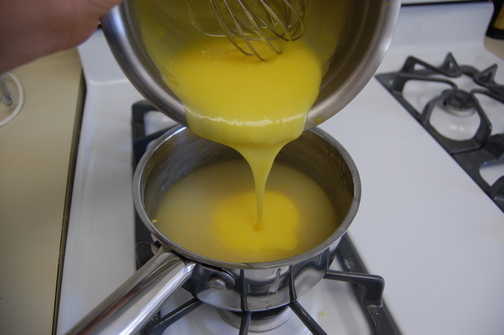 Pour your egg mixture back with the rest of your lemon mixture into your saucepan.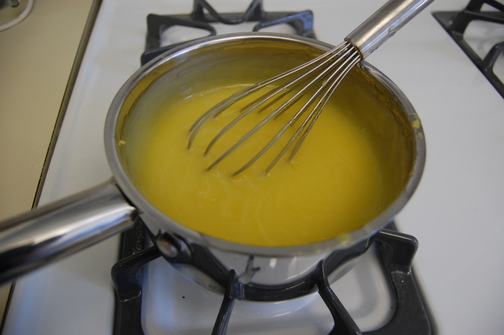 Mix until it is nice and thick.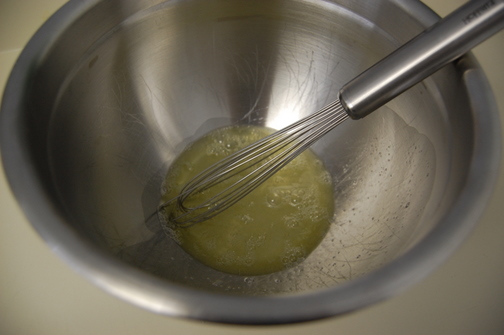 Grab your egg whites.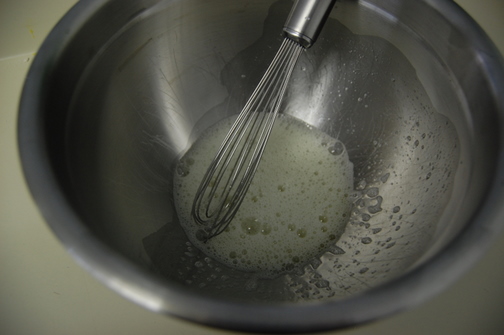 Beat until it starts becoming foamy.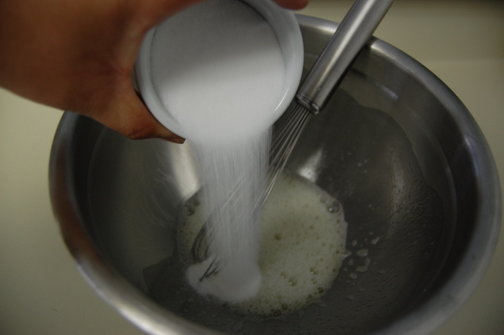 Add your 6 tbsp of sugar and continue to beat.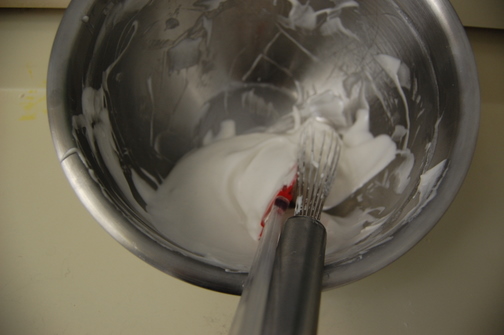 If you have an electic mixture perfect if you don't you're arm is going to be tired. Beat your egg whites until they start to form stiff peaks.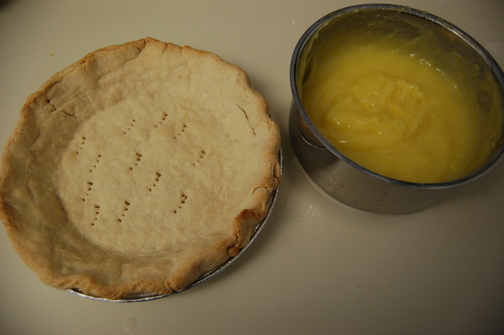 Grab your crust and your lemon filling.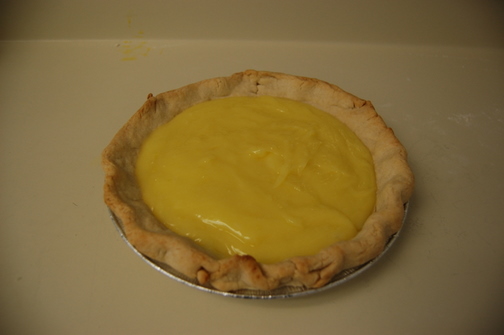 Pour your lemon filling into your pie crust.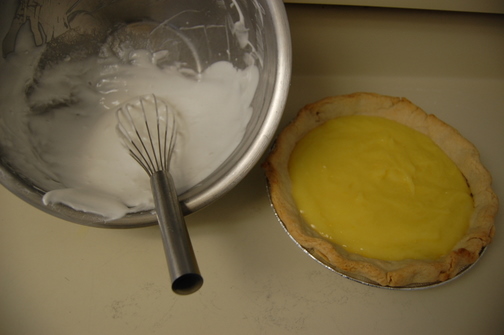 Grab your meringue.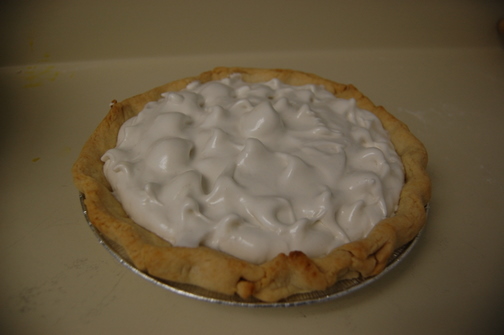 Layer your meringue over your lemon filling. To create the waves just stick and spoon into your meringue and pull it back in whatever pattern you'd like.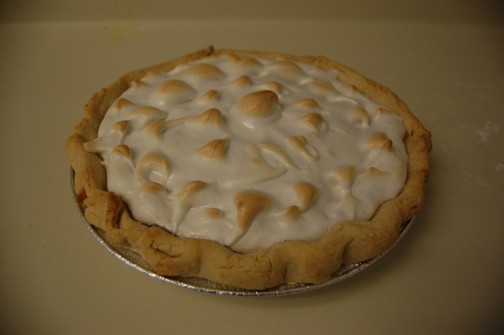 Place in your preheated oven and bake for only 10 minutes. The top of your meringue will brown and it will be done. Obviously if you wanted to make a meringue pie like the ridiculous ones you see at restaurants you'll need to use a few more egg whites.