Whipped Cream
You could go to the market and buy ready made whipped cream out of a can, OR you could make it yourself. For me it's a matter of the satisfaction I get knowing I've made a pie completely from scratch, and to tell you the truth making your own whipped cream isn't all the difficult. What makes the process hard is if you don't have an electric mixer. For a while I didn't have an electric mixer and was making my whipped cream by hand with a whisk. While this does work, it takes a lot longer, and your arm is going to be really sore and tired afterwards. Your best bet is to use an electric hand mixer, or you can buy an electronic whipped cream maker, but obviously those are more expensive. So check it out in a few easy steps you can make your own whipped cream.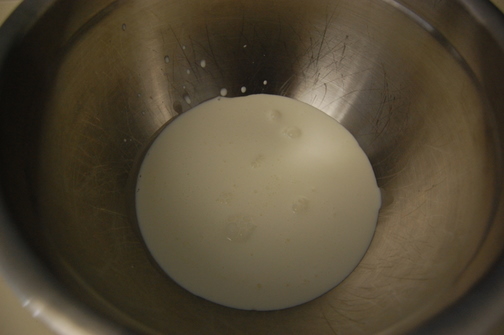 The 1st thing you want to do is place the bowl you're going to use and the whisks into your refrigerator for at least 15 minutes. This will help your cream to whip quicker. After the 15 minutes in the refrigerator, pour your heavy whipping cream into your chilled bowl.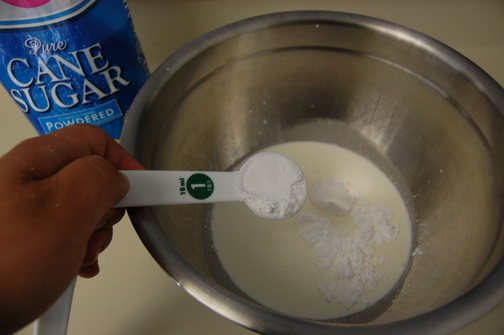 Add your confectioners sugar.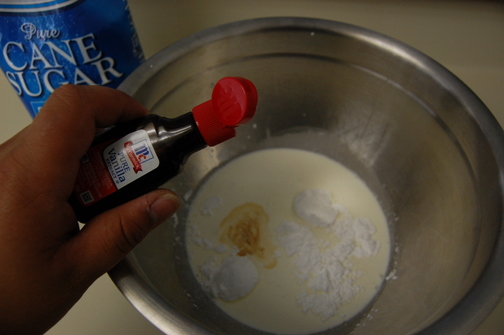 Add a few drops of vanilla.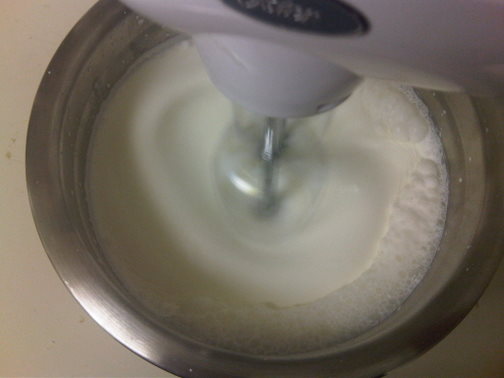 Grab your mixer or whisk and start mixing.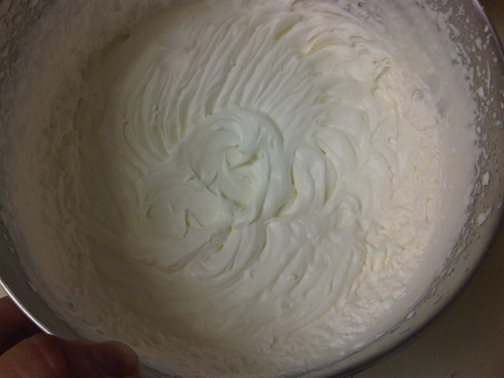 Continue to mix until your cream creates stiff peaks as you see above, and you're done. Told you it's not hard.