Sangria Pie
So when I was making the melon pies I came to realize you can make any sort of pie with a graham cracker crust, some gelatin, and fruit juice. I took the recipes I used for the melon pies and substituted sangría. Now this isn't just any sangría, I would drink Don Simon sangría all the time when I was living in Barcelona. A liter of this stuff cost less than euro. Unfortunately I haven't been able to find it in the States except for a Spanish store I found in Berkeley a couple weeks. I bought a box to last me until I head up north again, and a sangría pie has been on my mind for a while. This isn't the only sangría pie I'm going to make. I've got plans.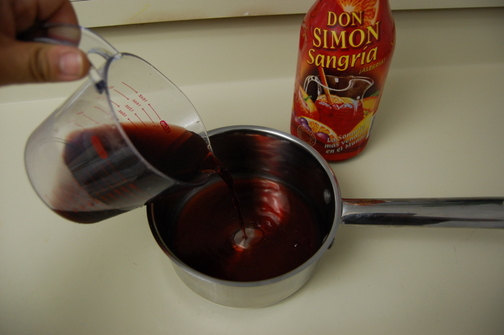 Pour your sangria into your saucepan and bring to a boil.
Put over medium heat and bring to a boil.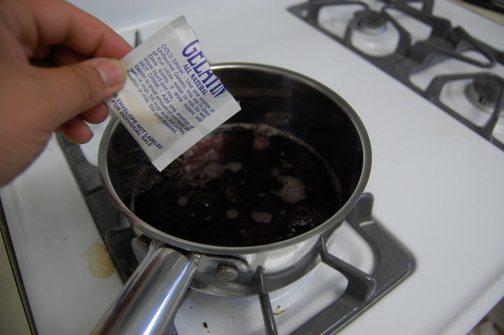 Add your gelatin mix.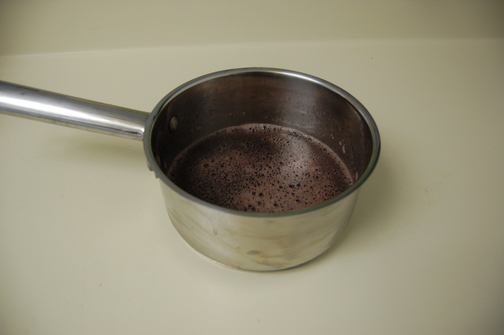 Remove from heat, and mix until dissolved.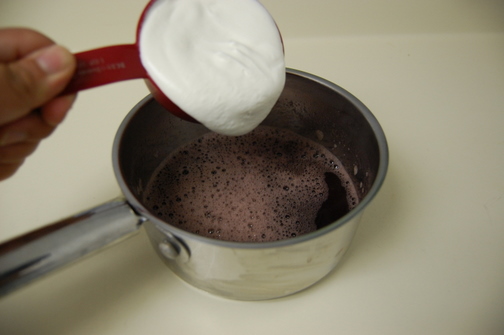 Add your whipped topping.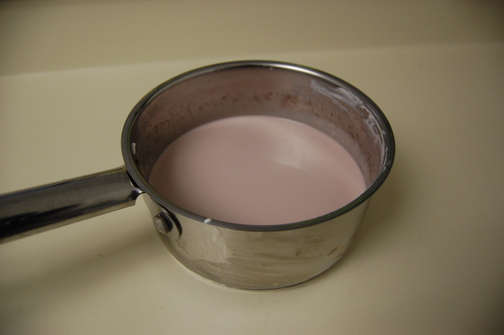 Mix together well.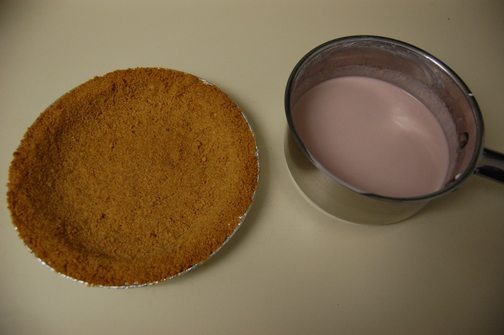 Grab your graham cracker crust.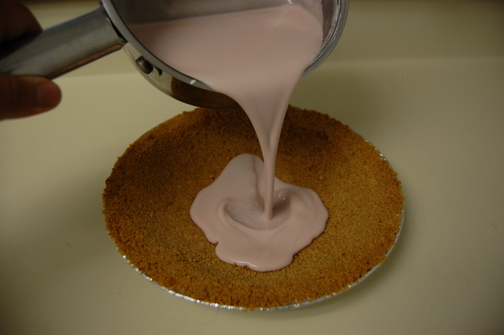 Empty filling into your pie crust and refrigerate for at least 4 hours before serving. Interesting flavor, but a little too tart. Could have probably used a little bit of sugar. I will also definitely garnish with assorted fruits next time.