Apple Cherry Pie
A friend of mine was having a little soiree so I brought over a couple pies. I called her earlier in the day to ask if I should bring an apple or a cherry pie, but she didn't answer. In the end I decided to just combine the two to create a super pie. Fresh fruit and a little dry ingredients go a long way. It only makes sense that awesome pie + awesome pie = amazingly awesome pie.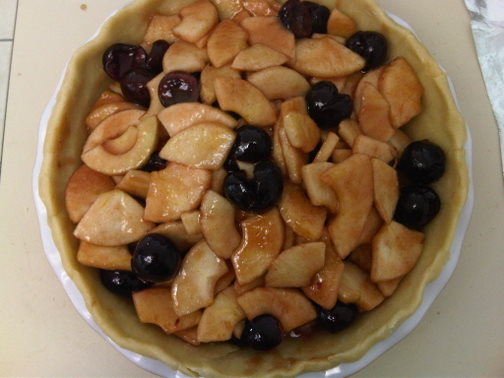 I just bought a combination apple peeler-corer-slicer and it's really made the whole apple pie preparation a lot faster. Now I only need a cherry pitter. Preheat your oven to 400°F.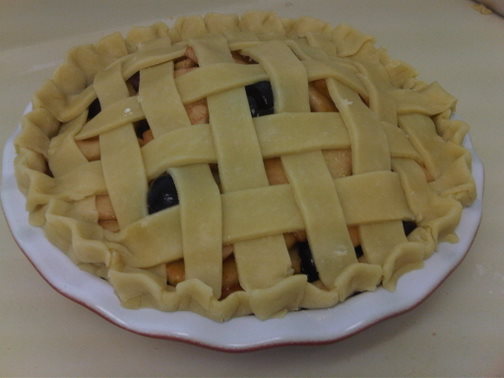 Lay down your lattice crust. I showed you yesterday how to do this with 8 strips of dough. The pie above is with 12 strips. Bake for an hour, and reduce the temperature to 375°F for the last 15-20 minutes.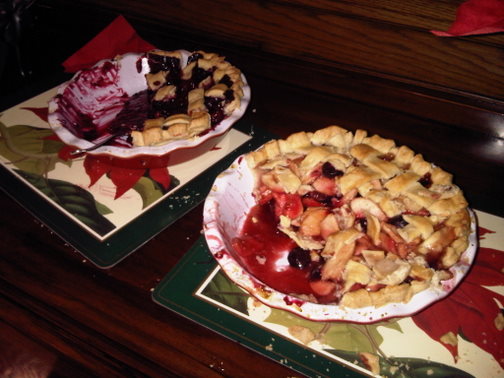 That's it on the right, It was super good.