Banana Coffee Pie
I'm back from an amazing experience at the National Pie Championships & Great American Pie Festival in Orlando, Florida. I did not place this year, but I competed and did my best. Thanks to everyone for your support—I'll need it again next year. If you haven't already seen, the Brown Sugar Cinnamon Apple Pie won Pie of the Week April 15th – 21. As for the last week of April, I'm declaring my Apple Champango Pie is the winner. Now is the time to vote for the Pie of the Month. Choose any of the Pie of the Week winners from April and vote for your favorite. The winner will be featured as the new background for PieADay.com

Another simple pie to make. This should take you under an hour. The only baking that needs to be done involves fully baking your pie crust which you can now find how to do in the "Crusts Section". There isn't much to say about this pie—the ingredients are simple, so it's the tools you have at your disposal that will either make this easy or difficult. If you have an electric mixer: perfect. If you don't, then you're gonna have a really good arm work out. The reason is becasue of the whipped cream coffee topping. With an electric mixer, you'll have your whipped cream prepared in no time, but, by hand, you'll definitely be struggling for a while in order to get the consistency you want. However, it is possible to do this by hand. I made the whipped cream for this pie by hand, and, while an electric mixer would have helped, I didn't have too hard of a time beating the whipping cream into a good consistency.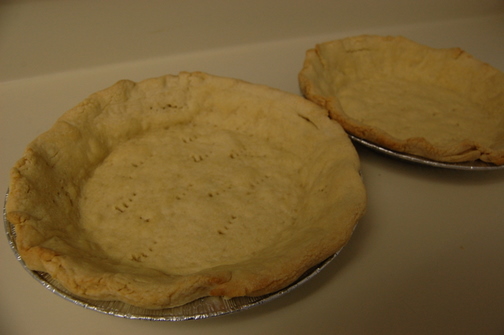 Grab your pre-baked pie shell. Pre-bake instructions are located in the Crusts section.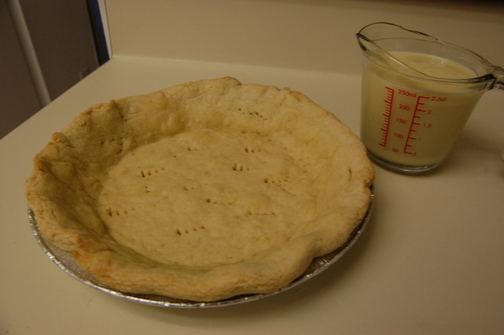 Grab your dulce de leche.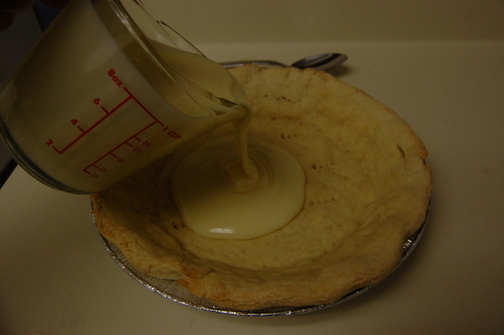 Pour your dulce de leche into your pie crust to your liking, 2/3 of a cup to 1 1/3 of a cup.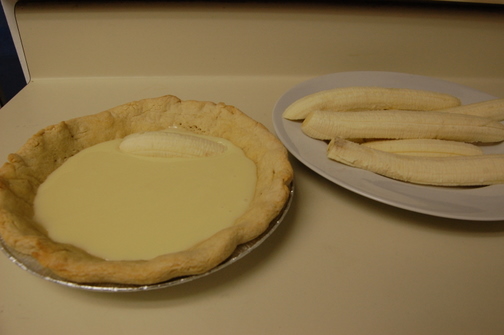 Peel and slice your bananas length wise.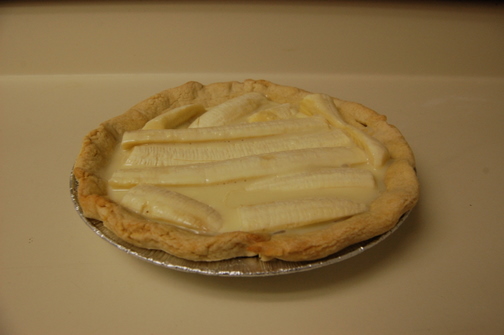 Place your sliced bananas into your dulce de leche-filled pie crust.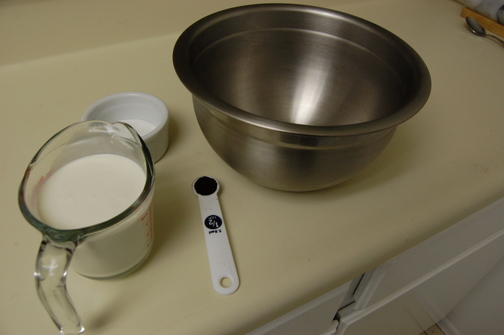 Now it's time to make the coffee whipped cream topping. Grab your heavy whipping cream, 1/2 tsp of coffee or espresso granules, and your sugar.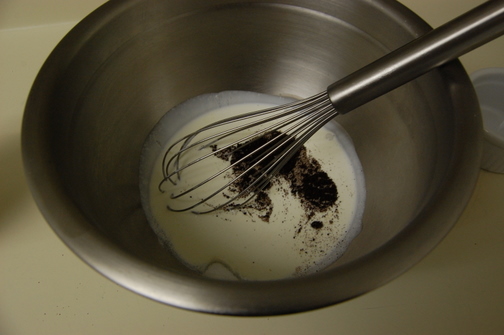 Add all your ingredients into a bowl which has been chilled in the refrigerator for up to 15 minutes. Start mixing with a whisk that has also been chilled or electric beaters.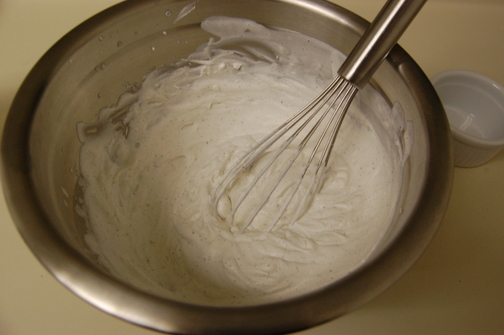 I didn't have an electric mixer with me so I furiously beat the whipping cream by hand.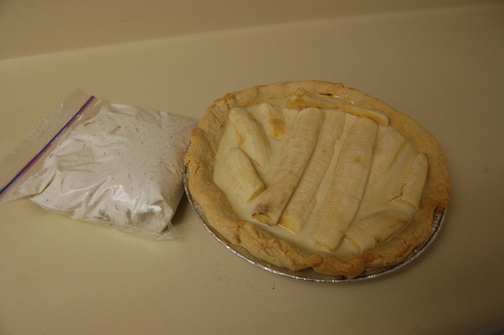 Once you've made a whipped cream with a consistency to your liking, you can spoon it over your pie. Or, you can put it in a plastic bag, cut off a corner and squeeze it over your pie filling.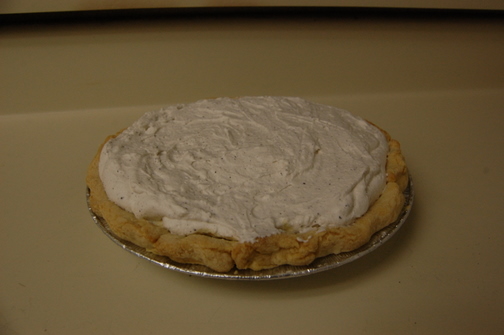 Spread your whipped cream all over your filling and it's ready to serve. This makes a great breakfast pie. A slice of this coupled with a cup of coffee or tea in the morning will make for the best day ever.