Blueberry Sour Cream Pie
I'm on the hunt for new recipes as I'm running out of ideas. I've revisited a few old pies and the sour cream pies I've made were amazing. So far I've made blackberry and pear, and after this blueberry one I think the possibilities for sour cream pies is endless. This pie is real easy to make and super yumrageous so give it a try.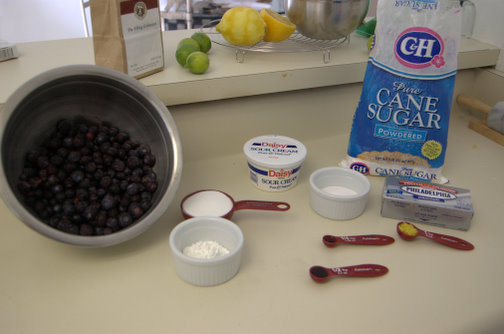 I've made a Blackberry Sour Cream pie before, but this is a little different.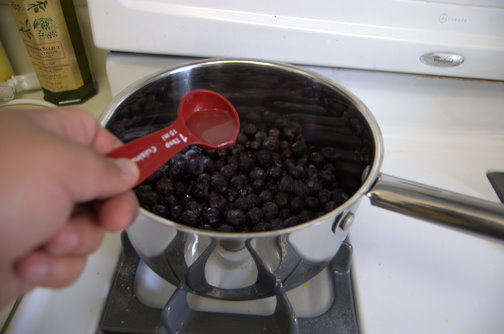 Put your frozen blueberries in a medium sauce pan and pour your lemon juice over them. Cook covered over medium heat until the blueberry juice begins to simmer.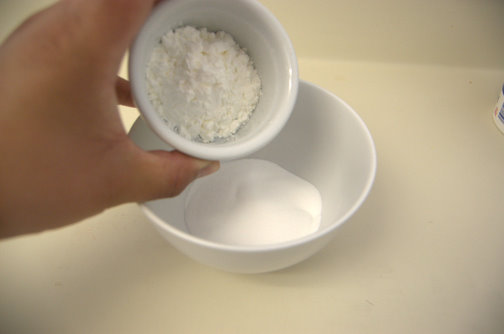 Mix your sugar and cornstarch together in a separate bowl.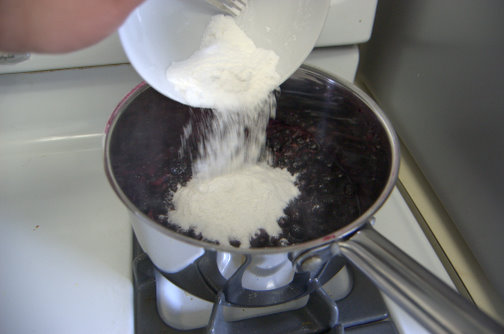 When the blueberries begin to simmer mix in your sugar/cornstarch mixture.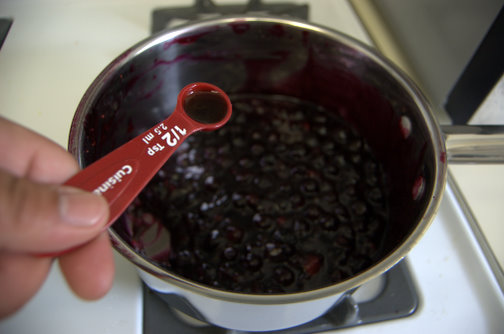 Add your vanilla and mix until thick. Set aside and allow to cool.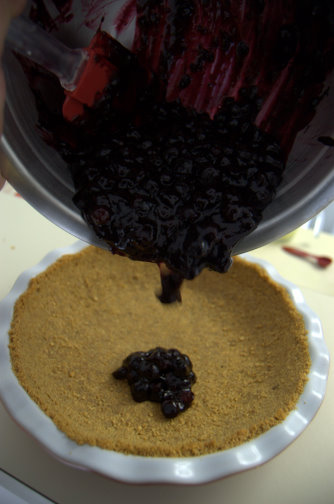 Once cooled, transfer to your graham cracker crust.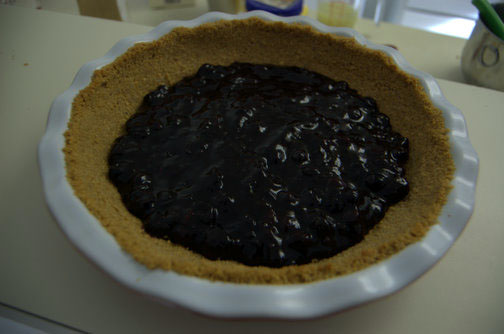 Spread your blueberries along the bottom of your crust. Place in the refrigerator for 30 minutes.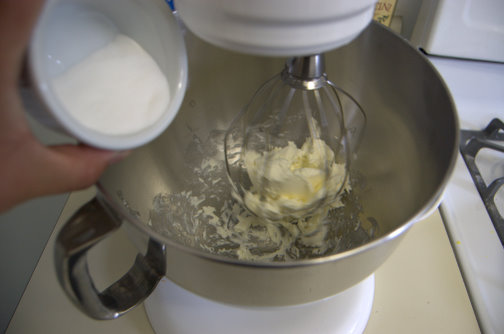 While that's in the refrigerator start mixing your cream cheese slowly and add your sugar.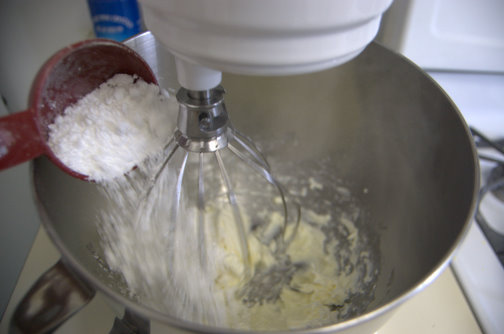 Add your confectioners sugar.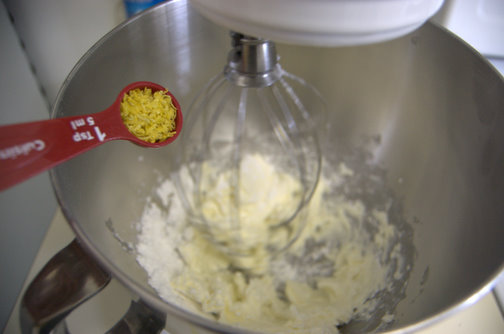 Add your lemon zest.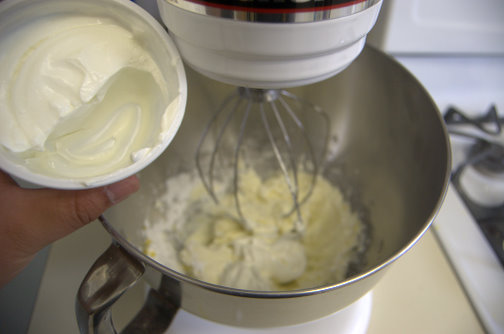 Add your sour cream.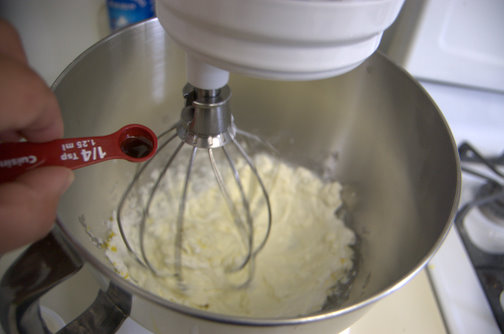 Add your vanilla.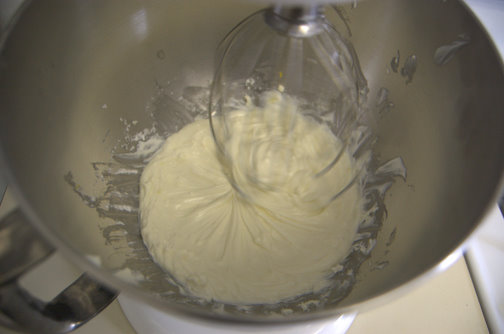 Mix until smooth.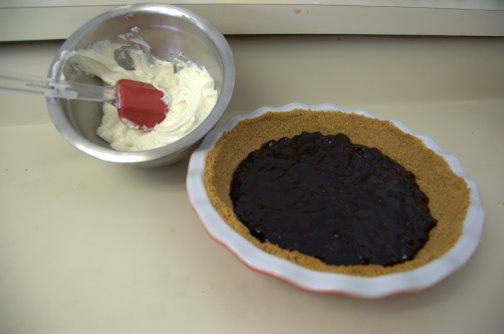 Grab your pie from the refrigerator and your smooth sour cream mix.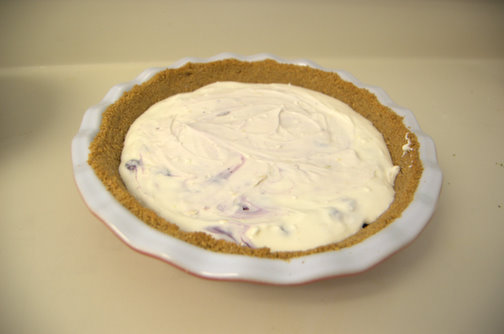 Spoon your sour cream mix over your blueberries and spread it all over the top. Save a little for your piping bag.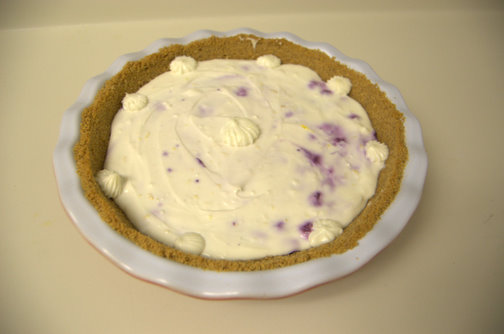 Design the top however you'd like. If you have some fresh blueberries you can garnish your pie with those too. Refrigerate for an hour or two before enjoying.