Watermelon Pie
Rocking another melon today the one they call Water. I bought one of those baby watermelons from the store didn't think I'd need that much, and turned out to be the perfect amount. I also went on a very unsuccessful hunt for watermelon gelatin, but I couldn't find it anywhere so I was forced to make my own. Making my own gelatin was great because now I can use the same principles and make my own recipe...Sangria Pie?!? I sliced this pie and it came out so fluffy. Don't be thrown off that it's watermelon, the taste is super refreshing.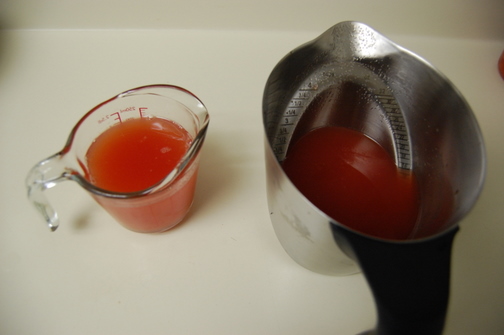 I made my own watermelon gelatin, couldn't find any at the store.
You're going to need 3 cups of fresh watermelon juice. 1 cup cold & 2 cups boiled.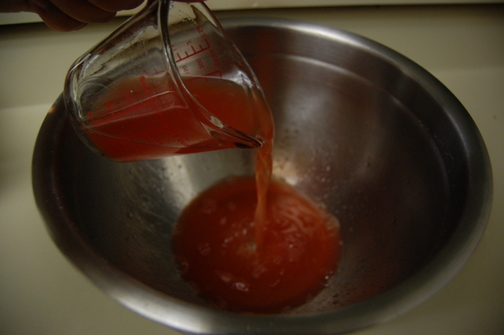 Pour your one cup of cold watermelon juice in a bowl.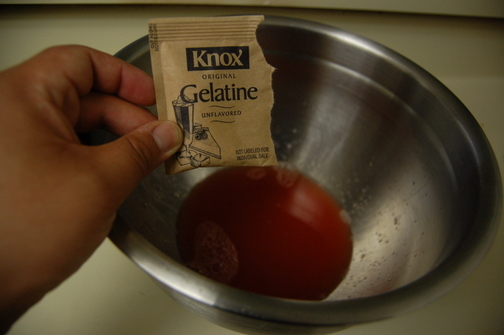 Grab your unflavored gelatin and empty over your cup of watermelon juice. Set aside.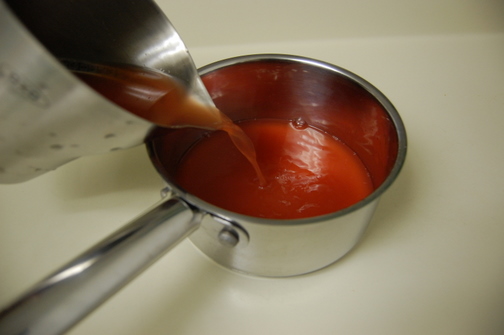 Pour your remaining watermelon juice into a medium saucepan.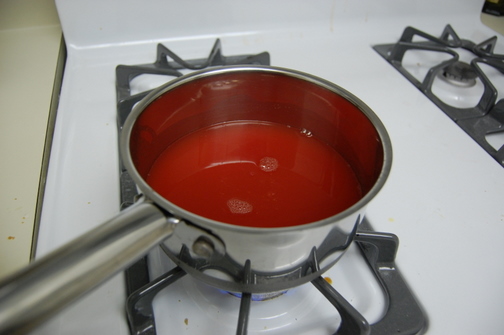 Place over medium heat.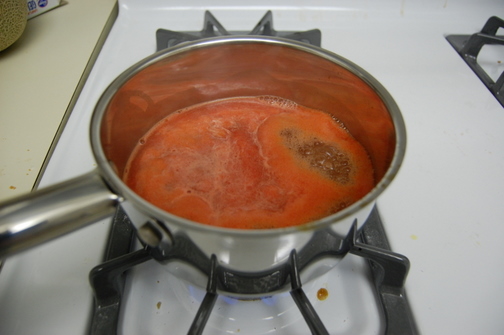 Bring juice to a boil.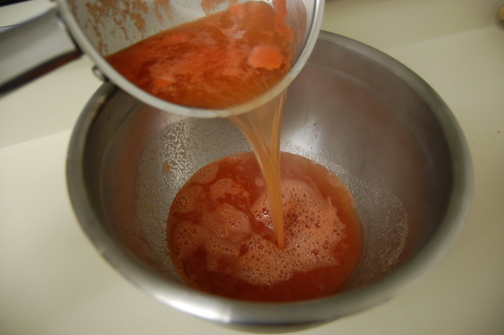 Pour boiled juice in with your cold juice/gelatin mixture.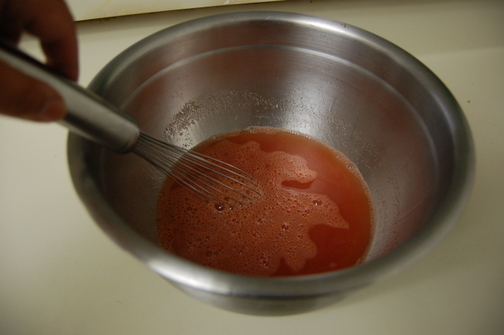 Mix until gelatin dissolves completely, about 5 mins. Allow to cool to room temperature.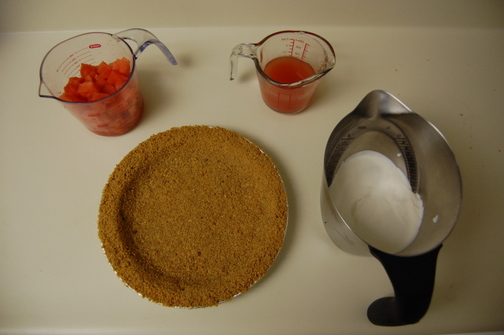 Grab your watermelon chunks, graham cracker crust, watermelon gelatin mix, and your whipped topping.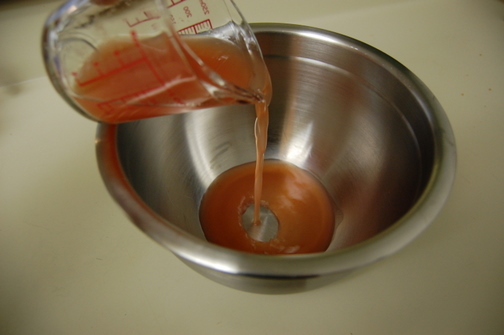 Pour your watermelon gelatin mix into a bowl.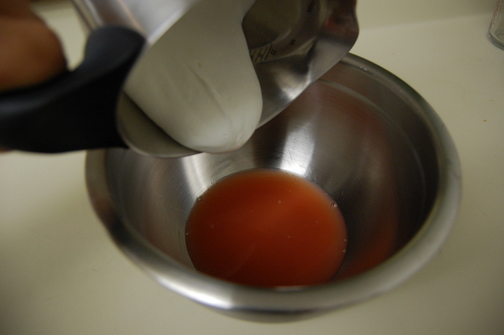 Add your whipped topping.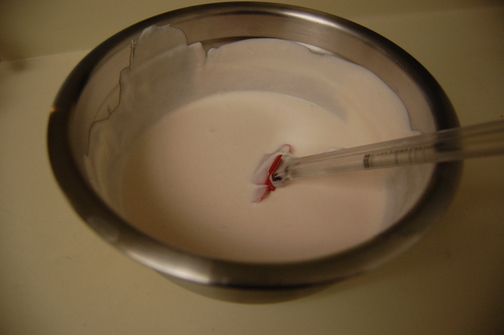 Mix well.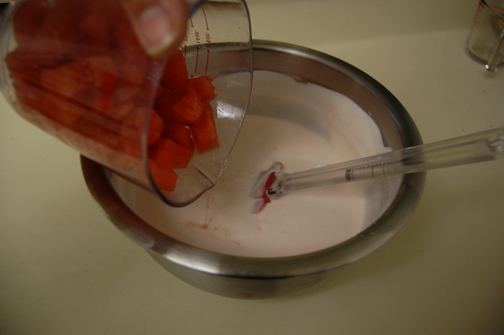 Add your watermelon chunks.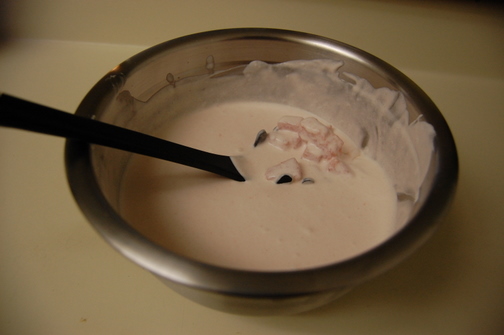 Mix in your watermelon chunks.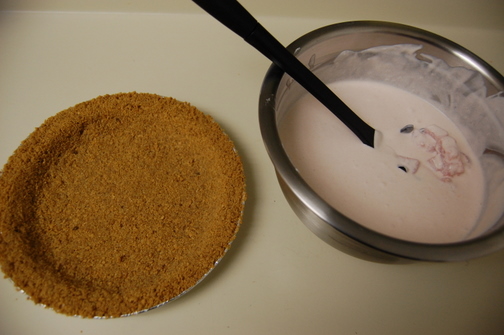 Grab your graham cracker crust and spoon your watermelon chunks along the bottom.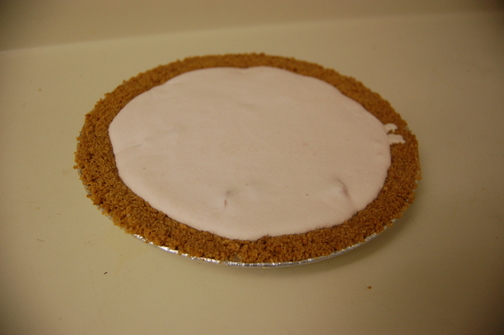 Pour your cream mixture over your watermelon chunks until your crust is full. Refrigerate for at least 4 hours, garnish to your liking and serve.