Banana Peach Pie
I first showed you this pie in January, but I was very unhappy with the way it turned out. I tried preparing the peaches in the same manner as the Bourbon Peach Pie I made last year, but I didn't do as good a job. This time I'm keeping it simple I"m going to use canned peach pie filling, and I'm adding a whipped cream cheese topping with walnuts. While this version is a lot better I still think I can improve.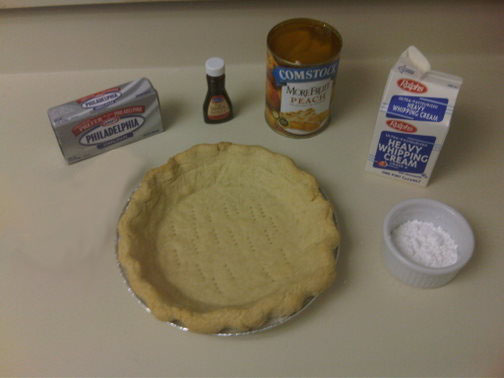 Grab your ingredients.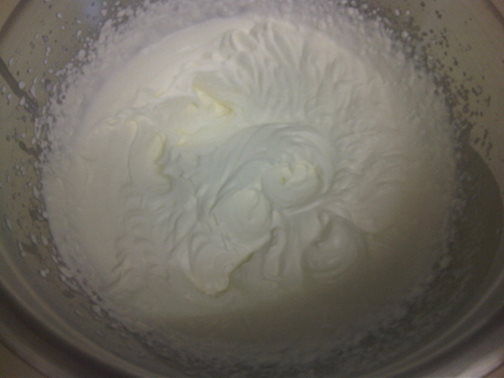 Make your whipped cream, or use pre-made whipped cream.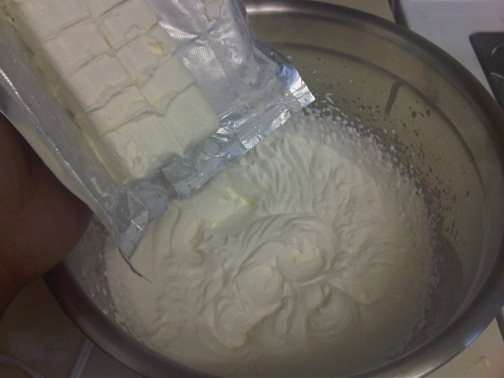 Add one 8oz. package of cream cheese.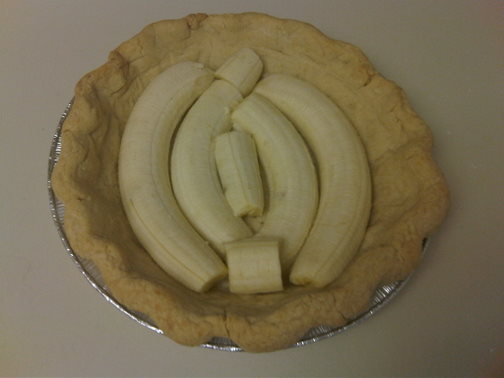 Grab your fully prebaked crust and layer the bottom with your sliced bananas.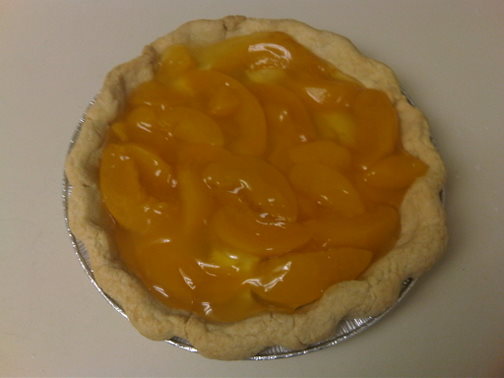 Cover your bottom layer of bananas with your canned peach pie filling.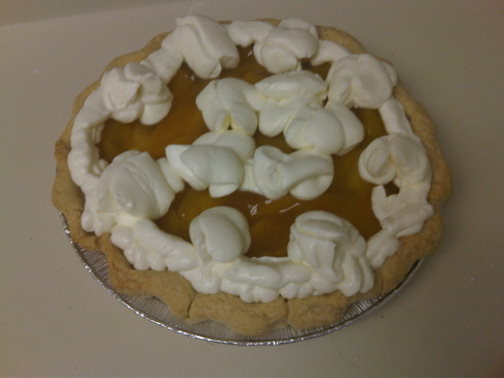 Add your whipped cream cheese topping to the top of your pie to your liking. When I did this I was still using a sandwich bag with the corner cut off. Now that I have an actual piping bag my pies will look a lot nicer.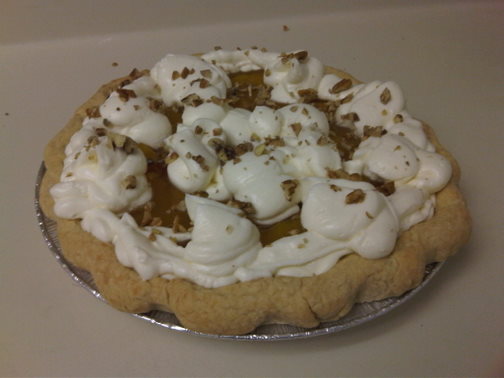 Sprinkle the top of your pie with crushed walnuts and it's ready to serve.