Pecan Pie
I'm back from an amazing experience at the National Pie Championships & Great American Pie Festival in Orlando, Florida. I did not place this year, but I competed and I did my best. Thanks to everyone for your support I'll need it again next year. If you haven't seen yet the Brown Sugar Cinnamon Apple Pie won pie of the week April 15th - 21, & as for the last week of April I'm claiming my Apple Champango Pie the winner. Now is the time to vote for the Pie of the Month. Choose any of the pie of the week winners from April and vote for your favorite. The winner will be featured as the new background for PieADay.com
Back to the basics. I've made some pretty interesting pies so far, but we can't forget the classics. Pecan pie is one of the better known pies where nuts are the star. When Thanksgiving comes around I always look forward to some delicious pecan pie, but there's no reason to wait for Thanksgiving every year. Pie is delicious anytime of the year as long as you've got the ingredients. This is a good pie for beginners as there aren't too many steps, which can be completed in very little time. If you're a fan of pecan pie grab your baking tools and let's bake a pie.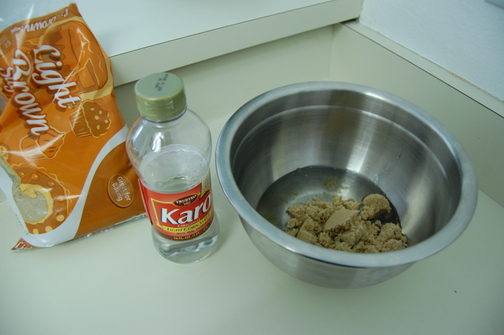 Combine your light corn syrup & brown sugar in a bowl.
Preheat your oven to 350°F.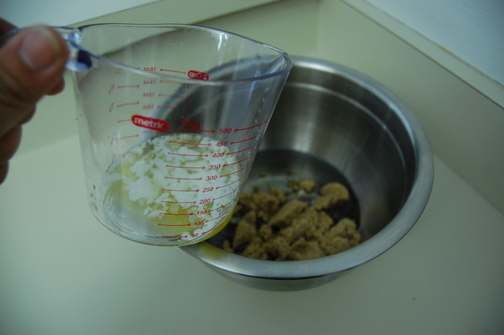 Add your melted butter.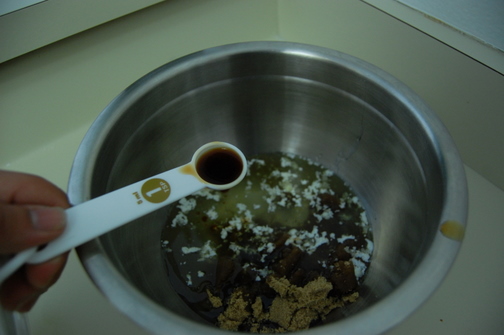 Add 1 tsp of vanilla extract.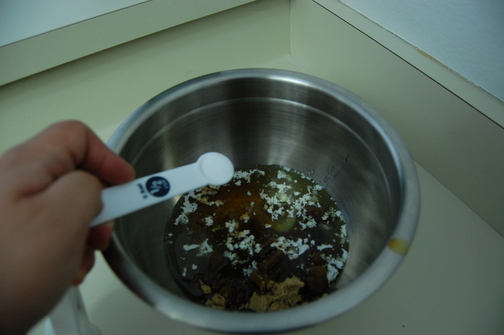 Add 1/2 tsp salt.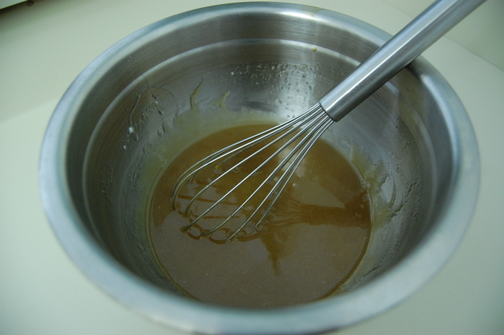 Mix everything in your bowl together well.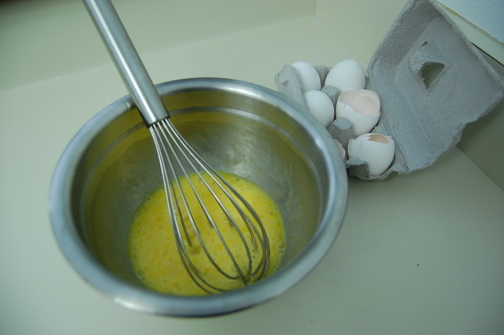 In a separate bowl beat 3 eggs.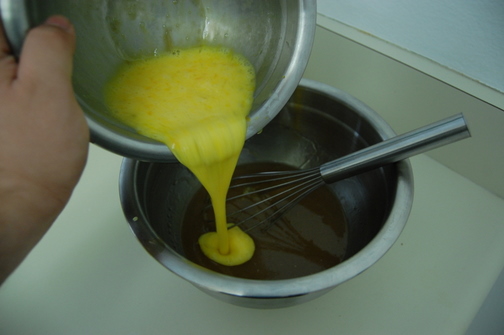 Add your beat eggs to your corn syrup brown sugar mixture.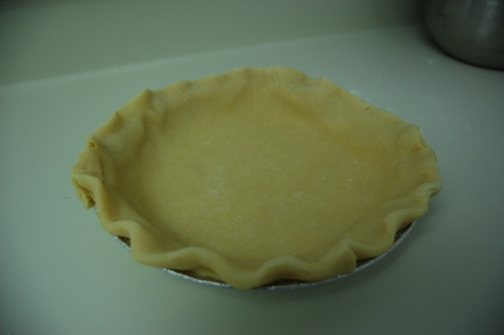 Grab your crust.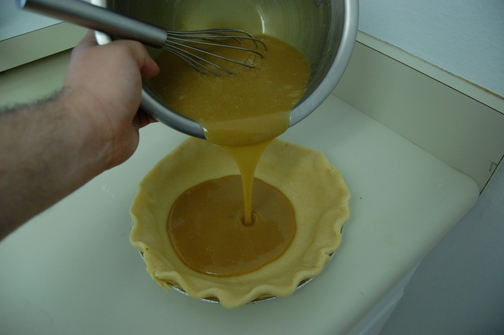 Pour your mixture into your pie shell.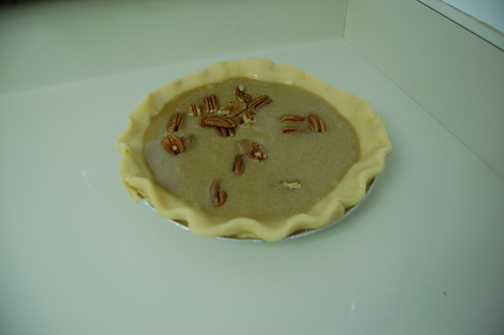 Start sprinkling your pecans over your pie filling.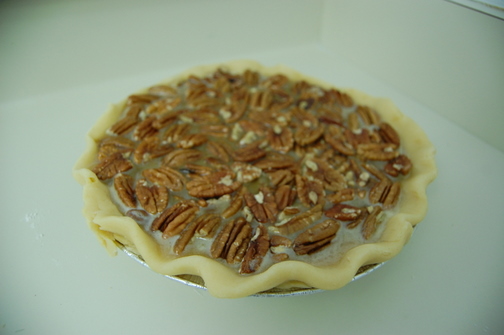 Continue adding pecans until your pie crust is full. Put in your oven and bake for an hour. Bake for another ten minutes if your knife doesn't come out clean when you poke it into your pie. Also add foil around the edges 30 minutes before it's done to keep your crust from burning. Let cool for at least 2 hours before serving.