Blackberry Pecan Pie
Found a Cranberry Pecan Pie recipe on this interweb, but could not find any cranberries so I decided to once again substitute another berry. I couldn't decide so I went to just check out what they had in stock. There they were, stacks and stacks of blackberries. Oh, and what is this? Only 99 cents, regular price $3.99! Things are coming up PieADay. So I bought a bunch of blackberries and used them as the substitute. Believe you me there will be some more blackberry pies coming soon.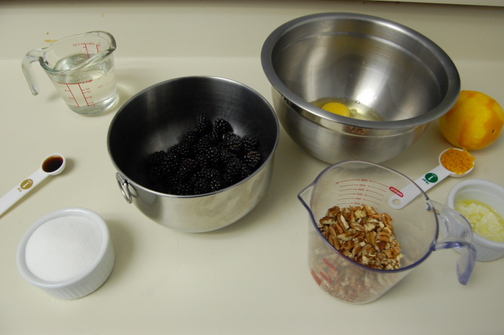 Grab you ingredients.
Preheat your oven to 350°F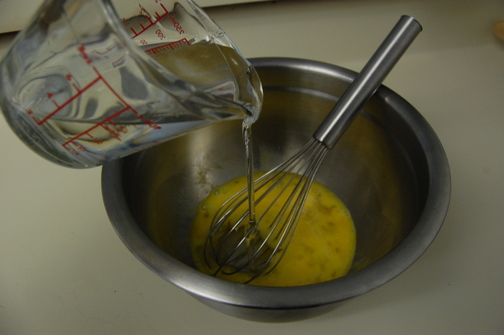 In a bowl slightly beat your eggs and add your corn syrup.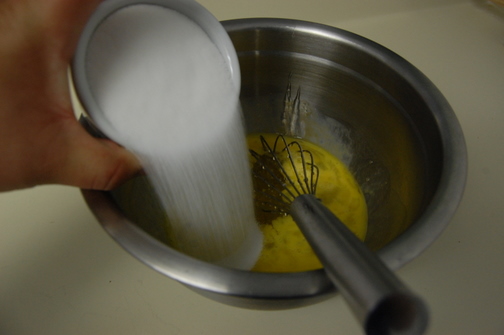 Add your sugar.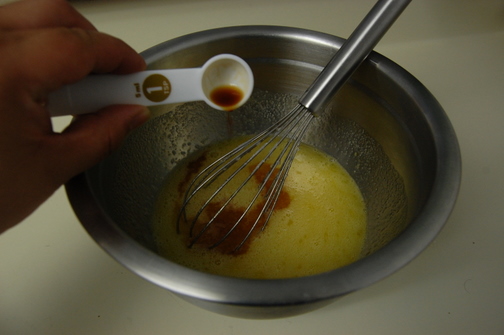 Add your vanilla extract.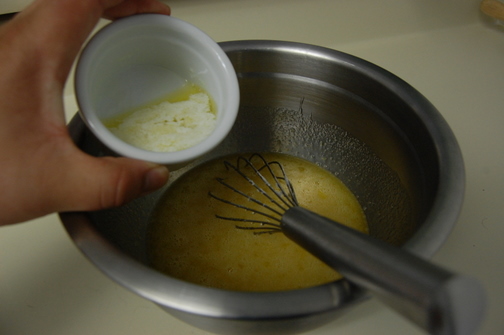 Add your melted butter.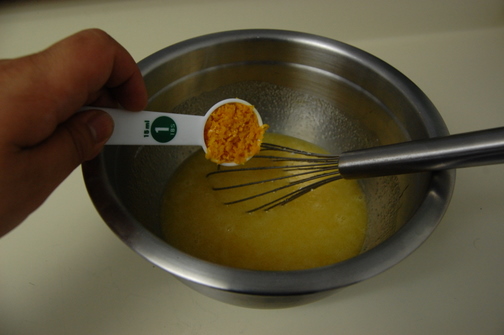 Add your orange zest.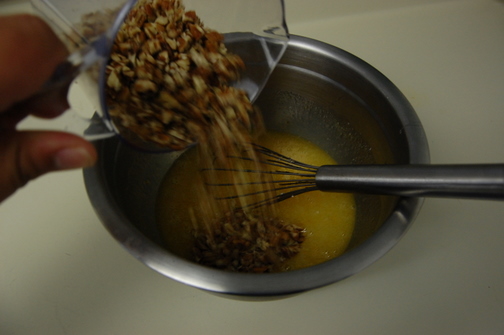 Add your chopped pecans.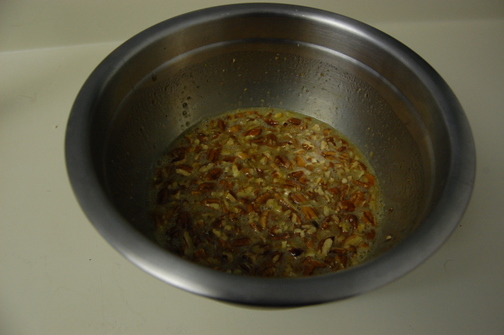 Mix together well.
Grab your crust and layer the bottom with your blackberries.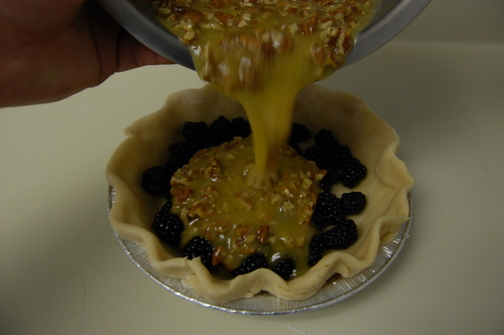 Pour your filling over your blackberries in your pie crust.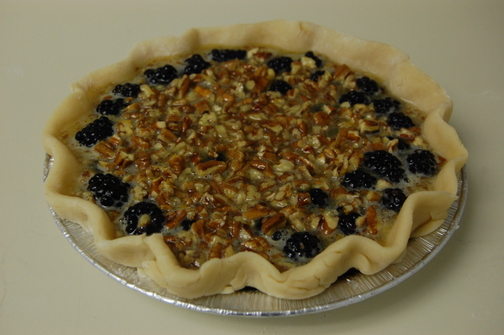 Allow filling to settle and carefully transfer to your oven.
Bake for an hour. Allow filling to settle, and serve.