Apple Cranberry Orange Pie
I made this pie a few months back when you could find fresh cranberries anywhere. I don't think it's as easy to come across them now, but if you find any you should definitely make this pie. Some pies I make are just the same simple basic methods for baking pie, while others really change the way I think about creating new pies. This one has definitely inspired me and given me ideas for other pies. Besides all that this pie is absolutely delicious. I highly suggest, if you come across any fresh cranberries, you bake this pie right away. You won't regret it.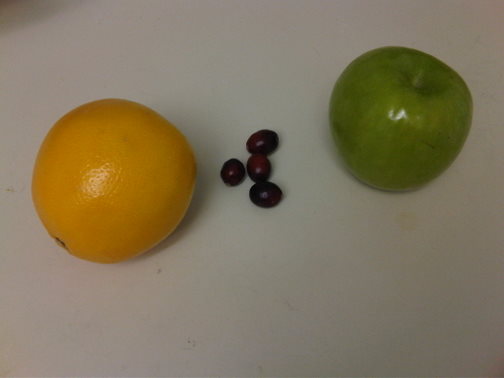 Isn't fruit AWESOME.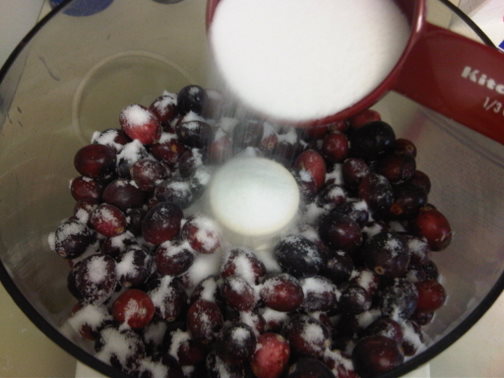 Place your cranberries in a food processor and sprikle them with sugar.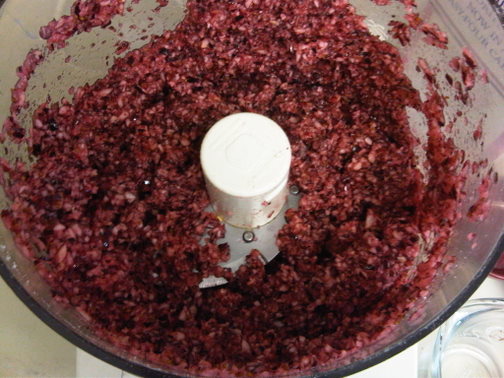 Run your food processor until all the cranberries are very finely chopped.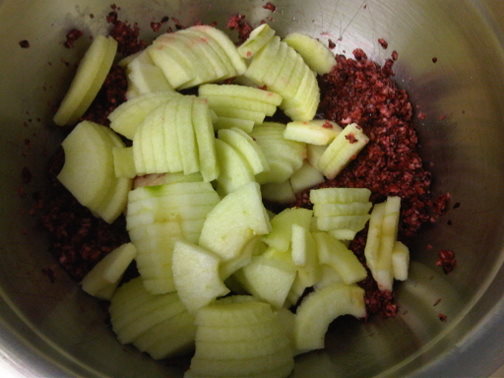 Transfer your cranberry mush to a bowl and slice and add your apples. With apples you don't want to slice them ahead of time because as you're doing other things they'll start to brown. If you peel and then soak your apples in water they'll brown slower.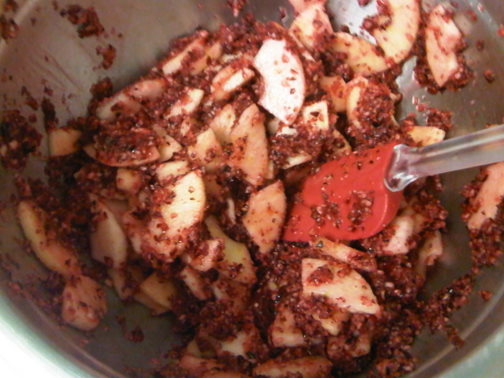 Mix in your apples with your cranberry mush. I'm really liking this whole smothering apples in little morsels of other fruit thing thats going on. Preheat your oven to 400°F.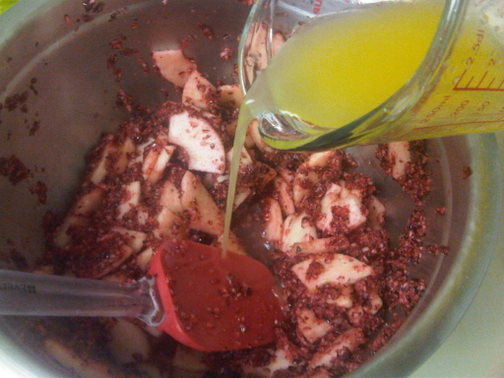 Add your freshly squeezed orange juice.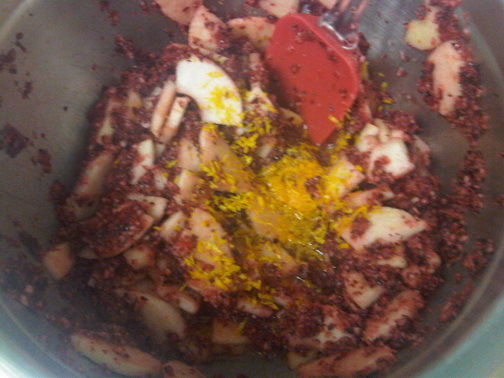 Add your orange zest, vanilla, cinnamon, and cornstarch..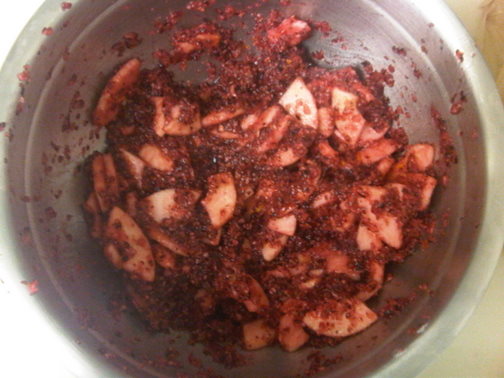 Mix together well.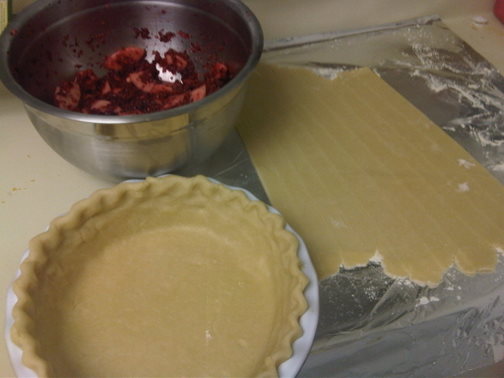 Gather your crusting materials and get them ready.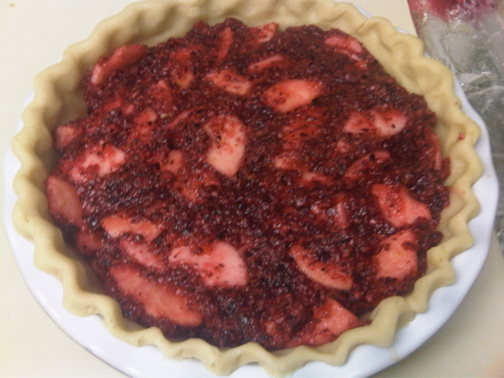 Sometimes I'll bake a pie and get more and more excited about it as I'm preparing it.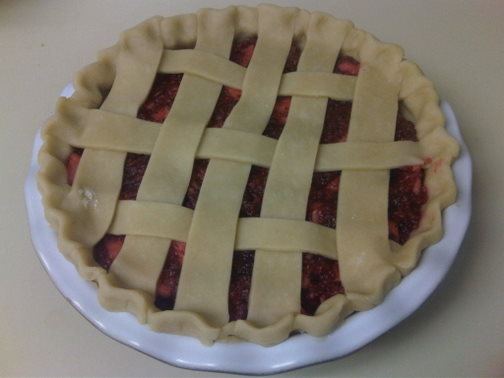 Lay down your top crust and place in your oven.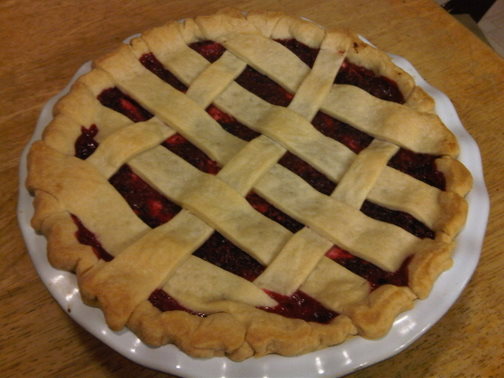 Bake for an hour and at the half hour reduce the temperature to 375°F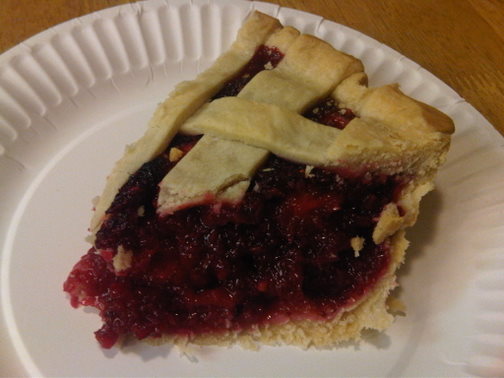 Now that's a slice of pie.