Apple Champango Pie
Wednesday April 22nd, I'll be leaving for Orlando, Florida for the Great American Pie Festival, and National Amateur Pie competition.  I want to let you all know that I will be writing on the happenings, and posting pictures from the event to share with all of you who can't be there.
Here is the pie I will be entering into the Amateur National Pie Championships tomorrow. This was my first attempt. Since then, I've made it two more times and perfected it. I learned a few things from this test run. Examples are: don't grind the walnuts but instead chop them and don't use apple chips in the top crust. I hope you enjoy it; I hope you make it; and I'd like to thank everyone who has supported my dream of sharing pie with the world. Check back tomorrow for pictures of the pie I'm making for the championship.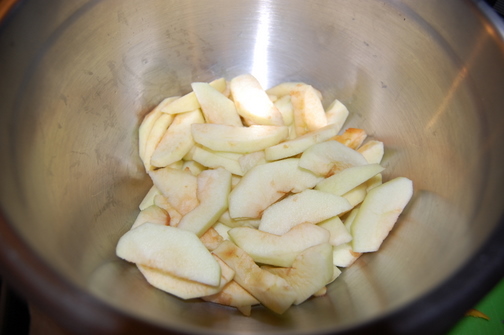 Peel, core, and slice your 3 cups of Granny Smith apples.
Preheat your oven to 400°F.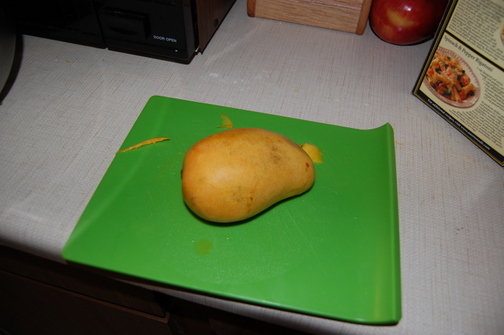 Grab your mango.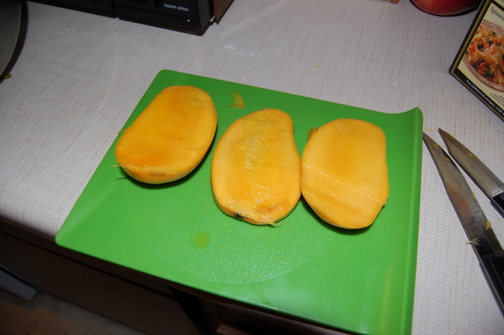 Slice near the center of your mango on either side and get rid of the pit.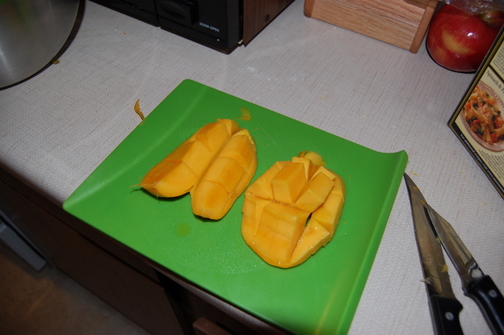 Slice horizontally and vertically in a checkerboard pattern and fan out the sliced pieces. Remove them carefully.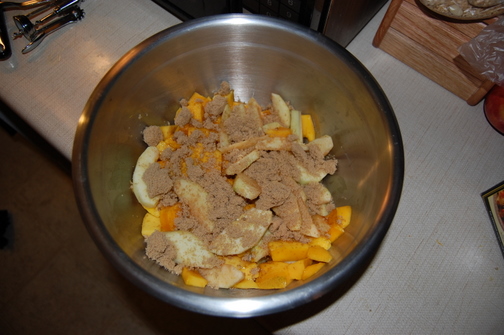 Add your 1/3 cup brown sugar.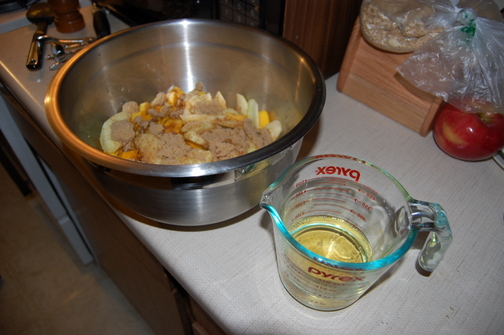 Grab your 3/4 cup apple cider and add to apple/mango/brown sugar combo.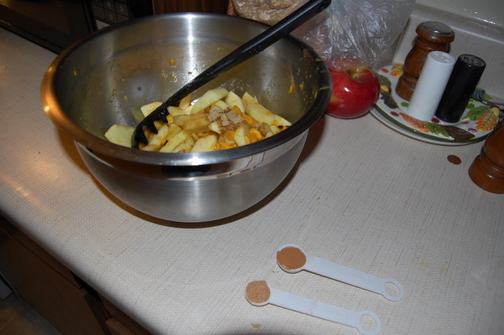 Add your cinnamon and nutmeg.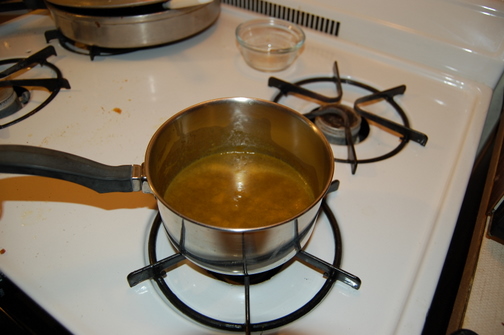 Bring your apple cider to a simmer for 5-10 minutes.
Add your reduced cider.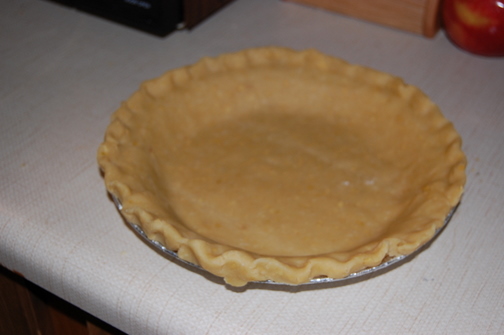 Grab your bottom pie crust, into which I added a bag of finely chopped apple chips.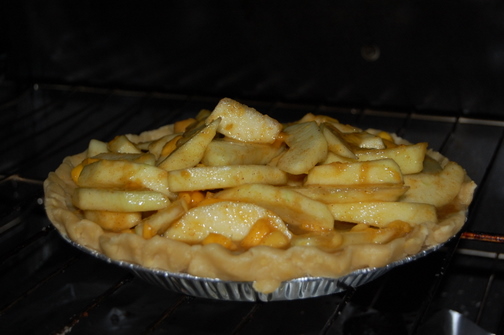 Bake in your oven and bake for 30 minutes.
In the meantime, make your top crumb crust. Put your flour and brown sugar in a food processor.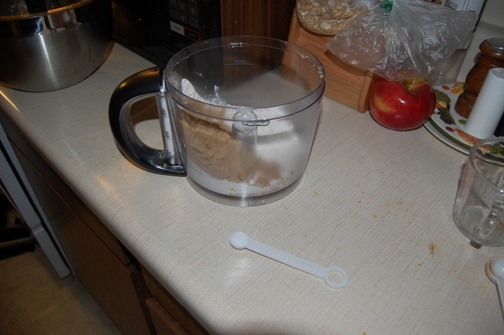 Add your salt.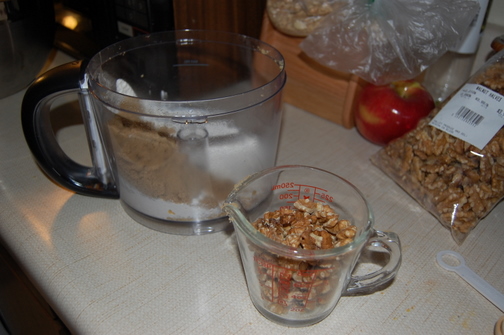 Add your walnuts.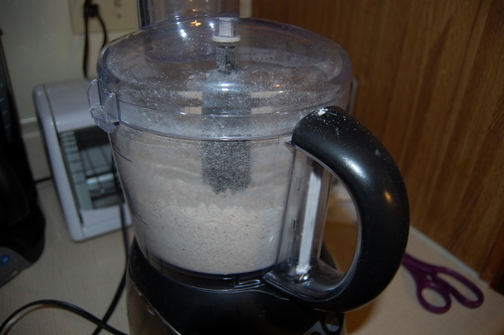 Pulse your food processor a few times, mixing everything together well. Slowly add your butter and pulse a few more times until crumbs form.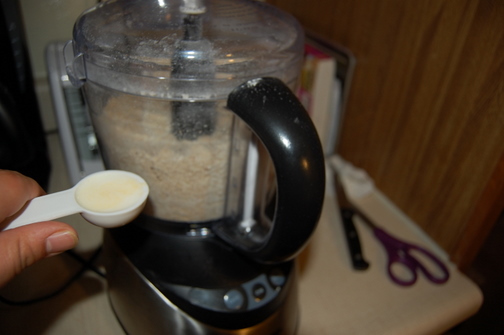 Add your 1/2 tbsp. of mango juice and 1/2 tbsp. of milk. Pulse twice more.
Empty your crumbs into a bowl and add your crushed apple chips.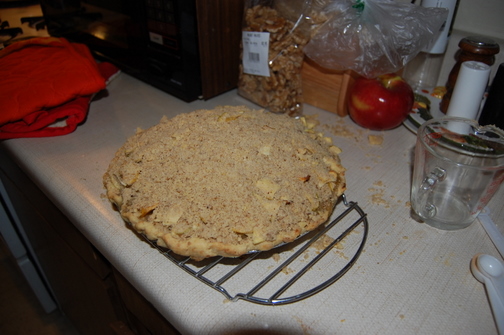 After the pie has spent its thirty minutes in the oven, remove and add your crumb topping.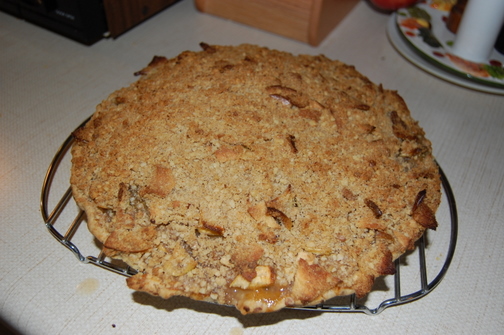 Return to the oven for 30 more minutes at 375°F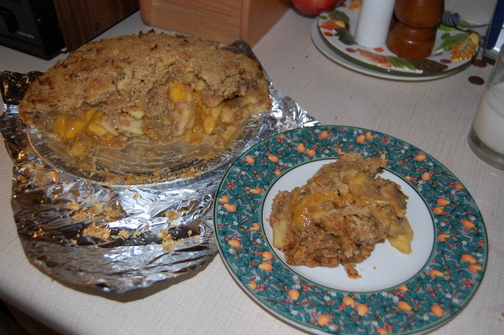 It's a masterpiece but still needs some work to improve. However, I think I've perfected it now, so check back tomorrow to see the pie I'm submitting to the Amateur National Pie Championships.