2010 Great American Pie Festival
The largest pie festival and competition in the world is only a couple months away, on April 24th and 25th. I went last year and it was a blast. The festival is a lot of fun. There are plenty of arts and crafts as well as a stage where performances and baking demonstrations were held. There are also pie eating contests held throughout the day. The biggest highlight though is the $5 all you can eat pie buffet. Vendors provided festival goers with slice after slice of delicious pies. Taking place the same weekend as the festival is the National Pie Competition which I plan on entering once again. My 2009 attempt is a tragic story, but I plan on redeeming myself this year. Now that I know what to expect, and after several test pies, I'm confident in my entries to this year's competition. If you're thinking of going here's a recap of the 2009 festival & competition to push you in the right direction.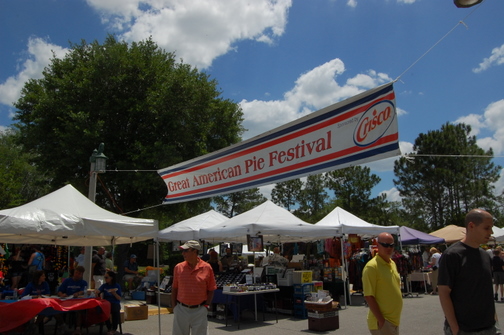 A beautiful April afternoon in Orlando Florida for the 2009 Great American Pie Festival.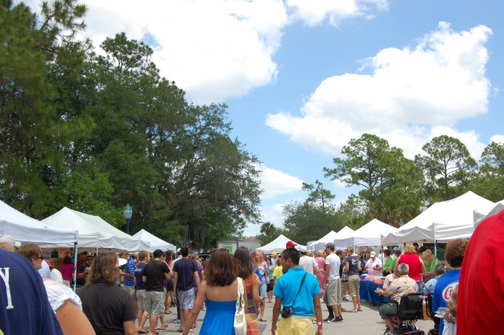 $5 all you can eat pie buffet. Several vendors were handing out there pies at the tents.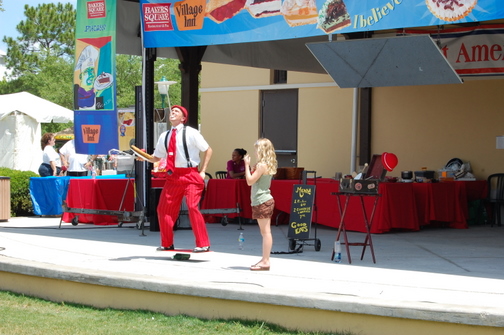 There was a stage where performances were held as well as pie baking workshops throughout the day.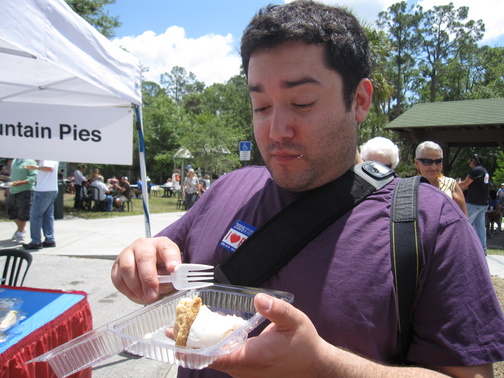 There was also a lot of pie.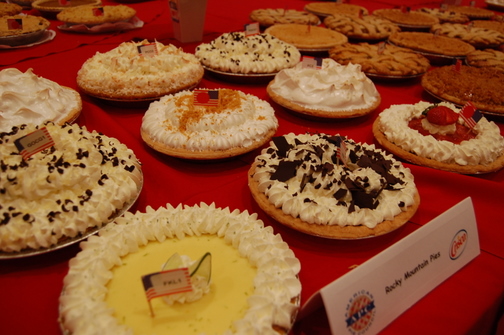 The room where the Pie Championships were held had tables full of pies.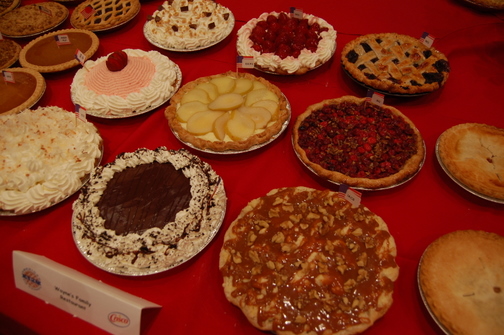 So many different amazing pies.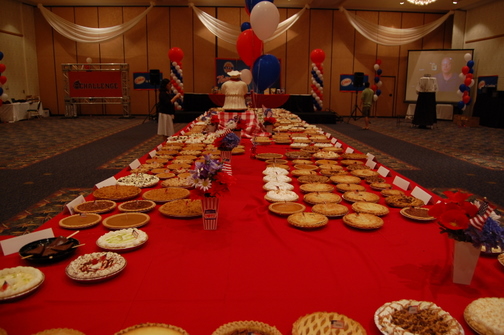 I had never seen so many pies in my life.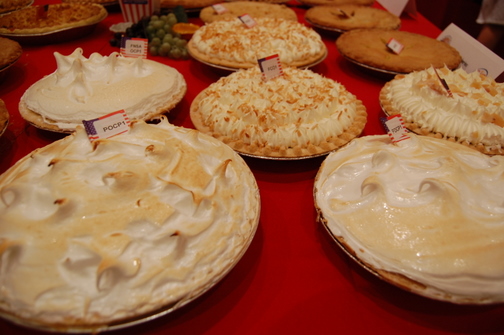 Just look at them!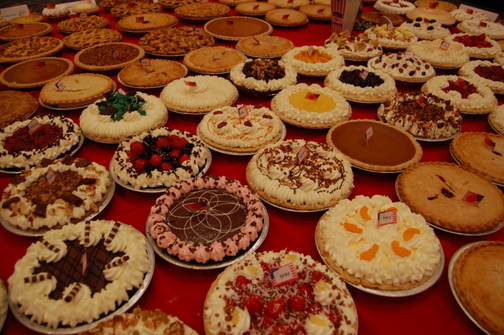 I wish I was small enough to run around and jump from pie to pie eating my way as I go.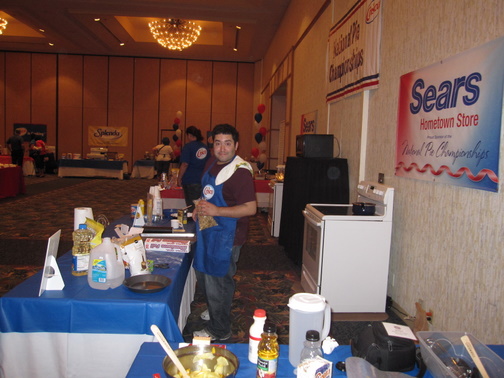 Finally time to get my baking done.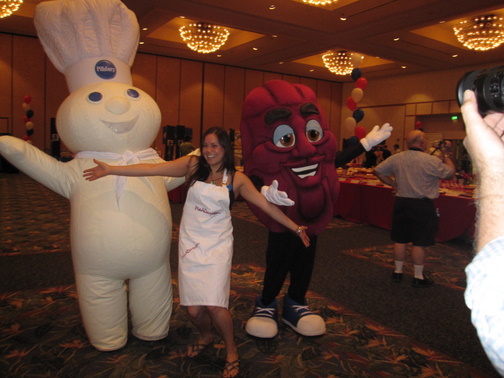 Pillsbury Dough Boy and a California Raisin bringing the cheer.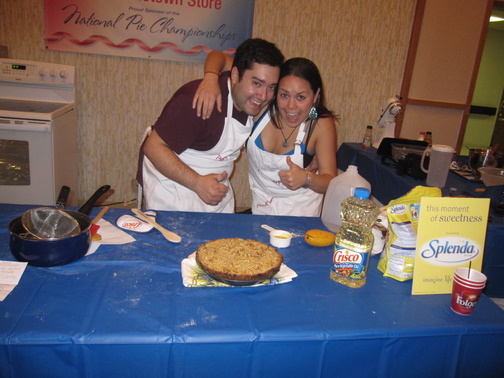 Super excited! My Apple Champango Pie was AWESOME.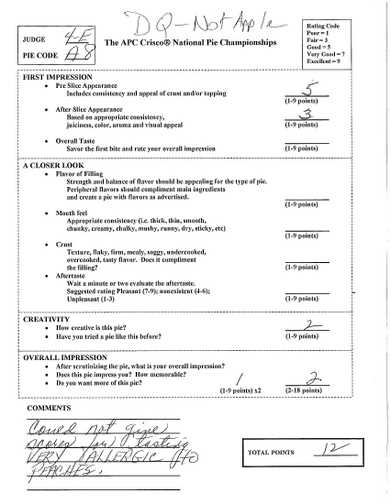 Then 3 months later I found out I was disqualified.
I got disqualified for my pie not being apple. Every single judge said it was a peach pie. This judge didn't even give me a taste score because he was allergic to peaches.
There wasn't a single peach in my pie.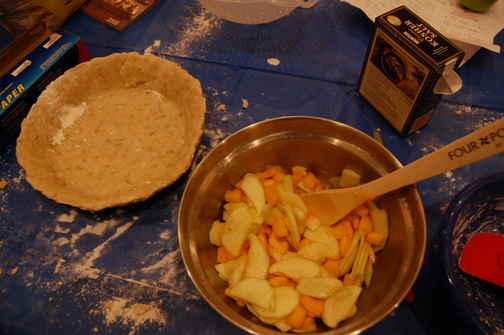 I accept that I got disqualified due to it not being a traditional apple pie. What bothers me is that after tasting the pie, the judges said it was a peach pie. I guess I can't expect much from volunteer judges. Those are mangos not peaches.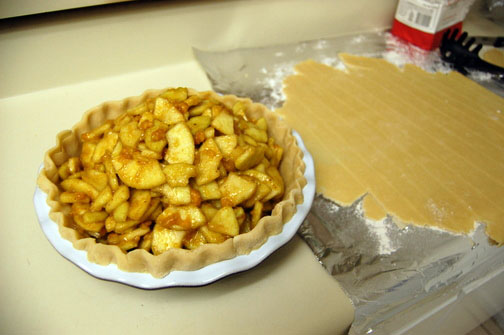 Now I know what to expect, and there is no question that this IS an Apple Pie. Apple Mango Pie to be exact. I've been test baking different varations of the pie and I think I've finally figured it out. Come back tomorrow and check out my entry I have planned for the 2010 National Pie Championship.