Blackberry Hazelnut Pie
I went down to Laguna Beach one weekend with some friends a while back, and amidst the fun in the sun and lounging on the beach I found time to bake a pie. We decided on a blackberry pie with a hazelnut crumb topping and I got to work. There were a lot of distractions this weekend, but I did my best and here's what I created. Not the prettiest of pies, but paired with some vanilla ice cream it didn't matter it was still delicious. I had a wonderful weekend with some amazing friends. I hope we can do it again soon. Here's what happened, hope you enjoy!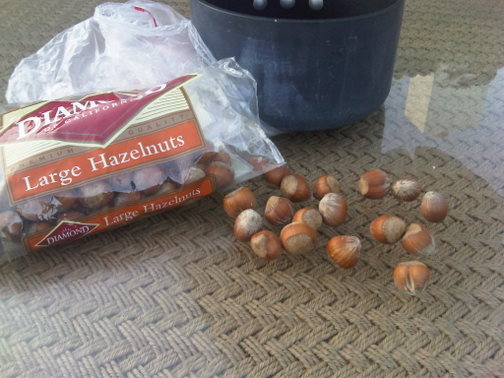 Hazelnuts!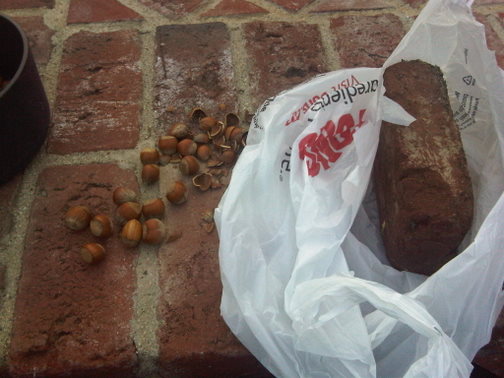 We didn't have a nut cracker so I made my own. While you're cracking your hazelnuts open, preheat your oven to 350°F.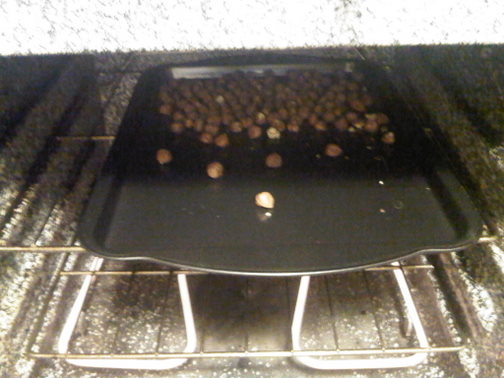 After cracking all your hazelnuts toast them in your oven for 10-12 minutes.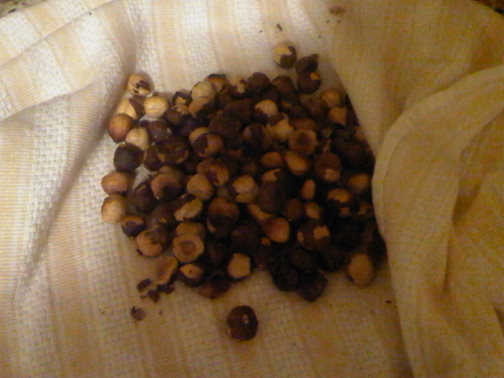 Once they're toasted put them in a towel, and rub them inside the towel.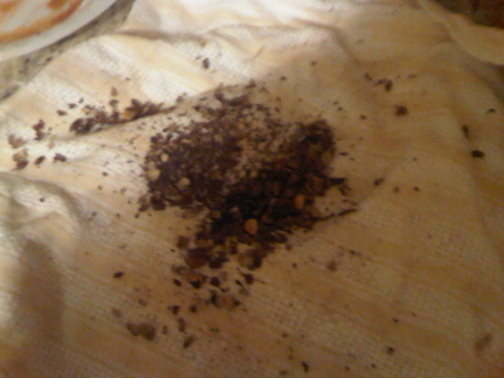 The rubbing allow the skin to come off easily and minimizes the mess.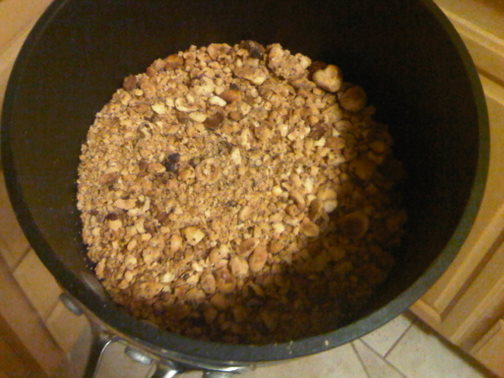 Once you've rubbed the skin of your hazelnuts set them aside and let them cool. The next step involves grinding your hazelnuts in a food processor with your other dry ingredients. We didn't have a food processor so I did my best to smash them, inside the towel, with that brick.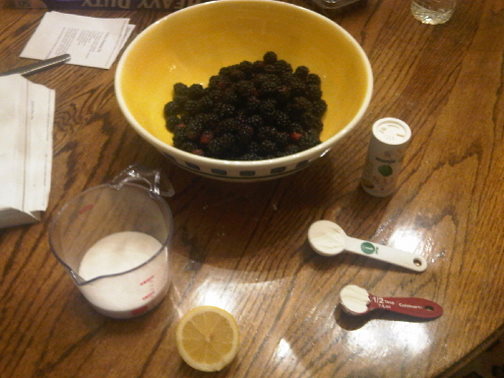 Now that all that hazelnut business is out of the way grab your ingredients for your fruit filling.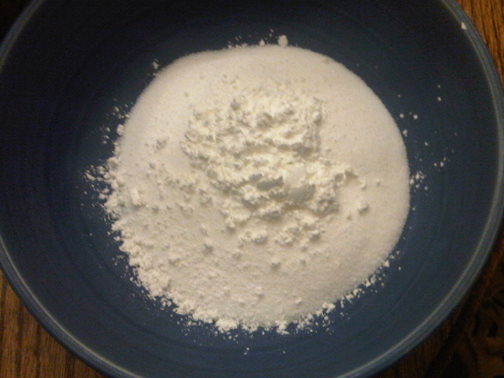 Combine your sugar, cornstarch, and salt in a bowl and mix them together well.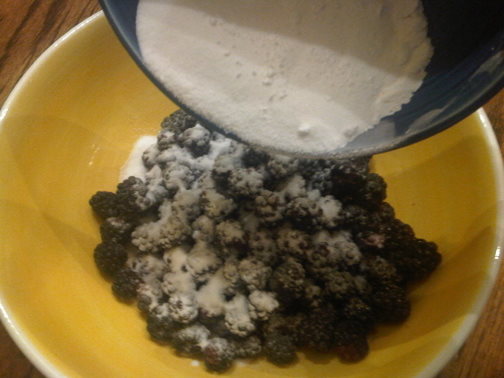 Pour your dry ingredient mix over your blackberries a little bit at a time, tossing them as you go, in order to coat all your blackberries. Preheat your oven to 400°F.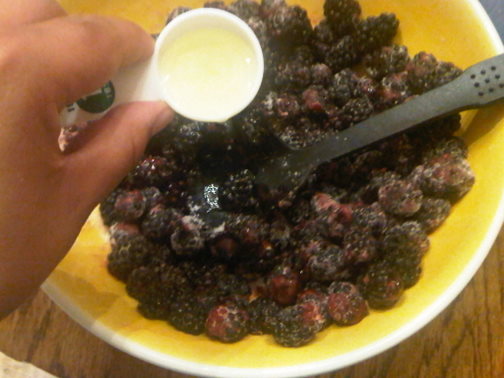 Once you've tossed your blackberries around for a bit add your lemon juice.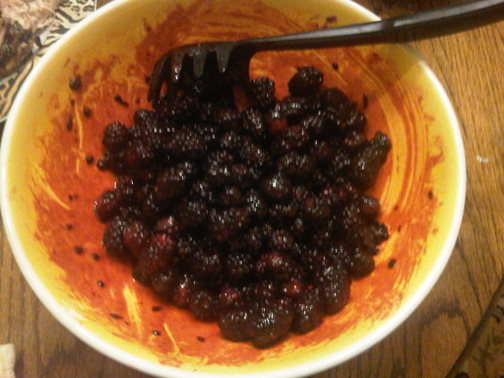 Mix and mix trying to keep your blackberries intact. A few casualties are to be expected.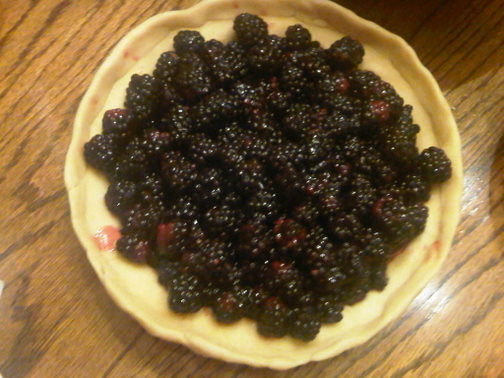 Grab your pie crust and empty your blackberries into it. I think I added twice as much vegetable shortening to this crust than I was supposed to by accident.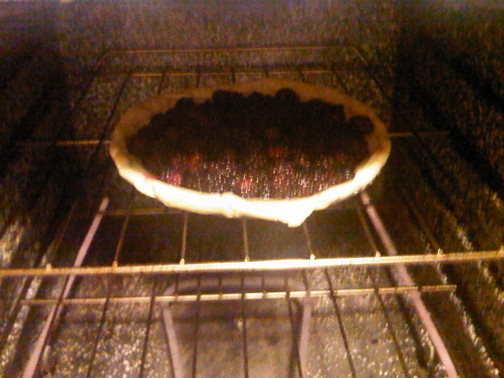 Place your pie in the oven and bake for 30 minutes.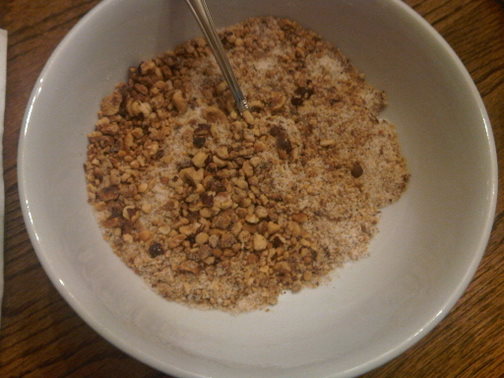 While your pie is in the oven, grab your hazelnuts and add to it 1/2 cup sugar and 1/4 tsp salt. If you have a food processor this process is a lot easier. Add your hazelnuts, sugar, and salt to your food processor and pulse a few times. Then you would add your 6 tbsp of butter and pulse a few more times. Finally add your tbsp of milk and pulse until crumbs form. Transfer to a bowl and rub with your fingers to finalize the crumbs. Not having a food processor I lightly melted the butter and added it to the dry mixture along with the milk and rubbed it with my fingers to create crumbs. Unfortunately my crumbs came out looking like clumps.
As you can see my crust is kinda falling apart, I'm pretty sure I used too much vegetable shortening. Also you can see how my crumbs are actually clumps, but I can't stop now. So add your crumbs over your blackberries, reduce the temperature to 375°F, and return to your oven for another 30-40 minutes.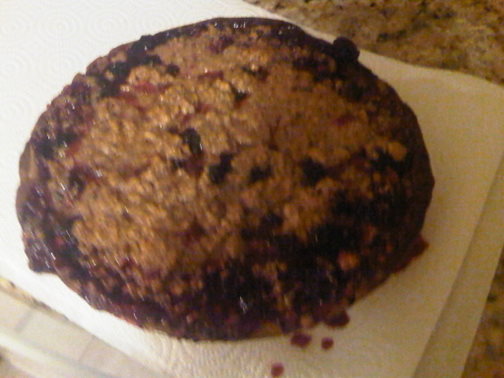 The final product. Sure it's not the prettiest pie, but it sure was delicious. Definetly going to be baking this pie again.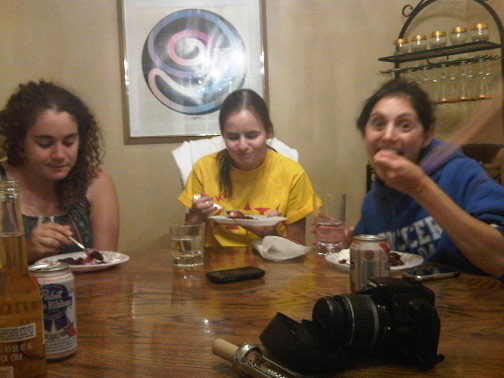 A wonderful weekend with wonderful friends.