Sour Cream Peach Pie
So all this talk about peach pie has got me wanting to make one. I've had so much success with the other sour cream pies I've made I decided to try it out with peach. Success! Now if those idiot judges want to see what a peach pie really is they should check this out.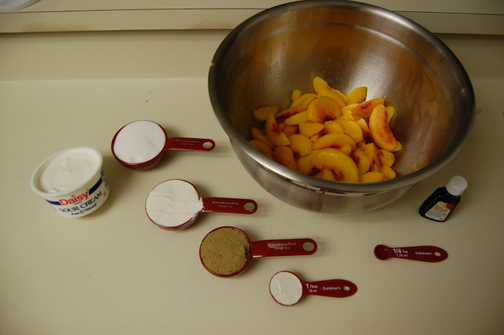 Grab your ingredients.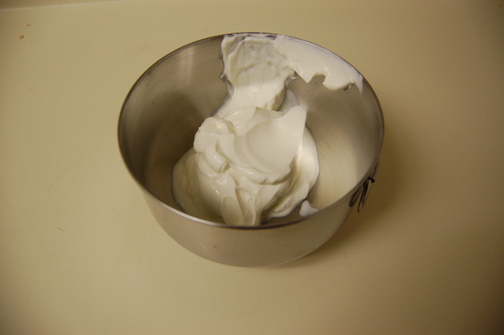 Put your sour cream in a bowl.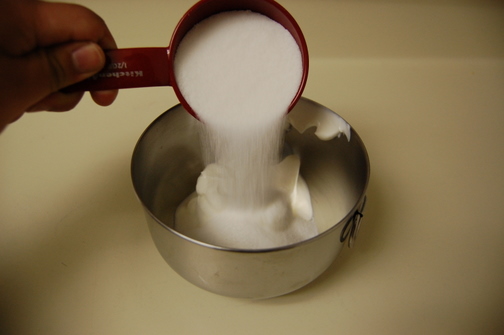 Add sugar.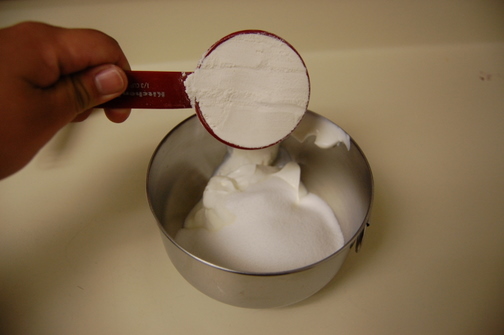 Add your flour.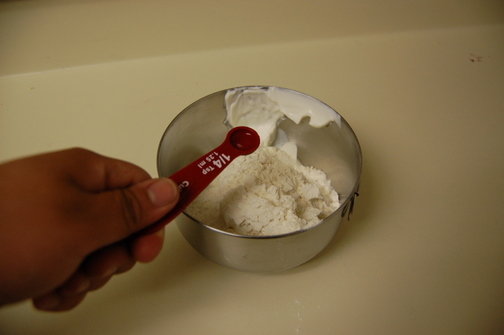 Add your almond extract.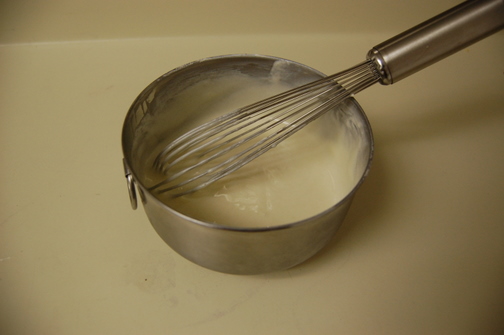 Mix together well until smooth.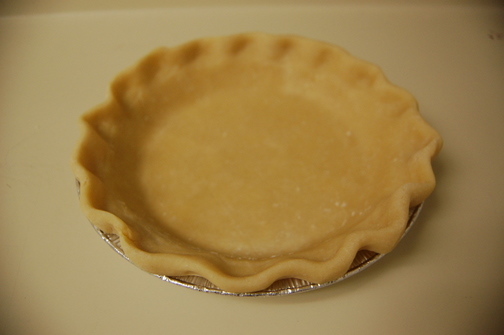 Grab your crust.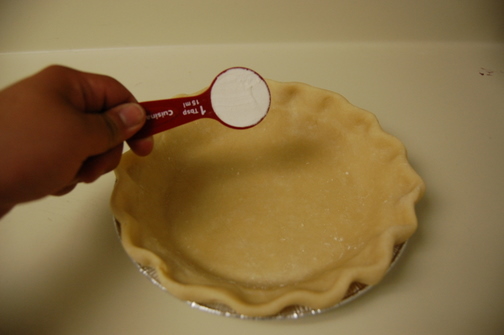 Put your tbsp of flour on the bottom of your crust.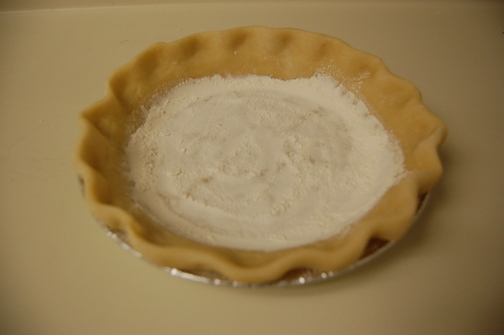 Spread your flour around.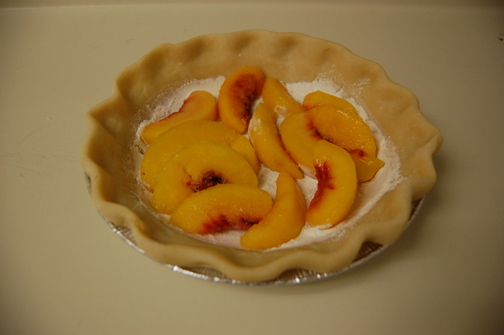 Start layering your peaches.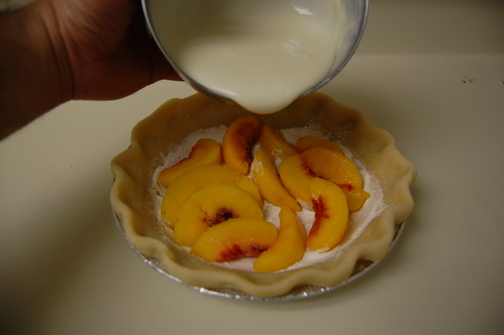 Grab your sour cream.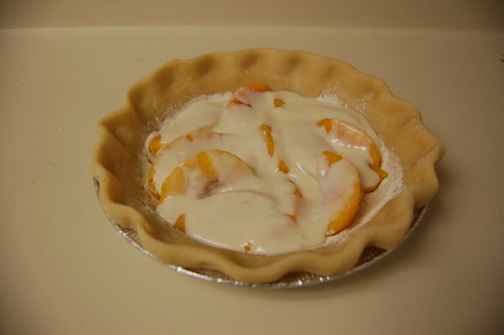 Pour a layer of your sour cream mixture over your layer of peaches.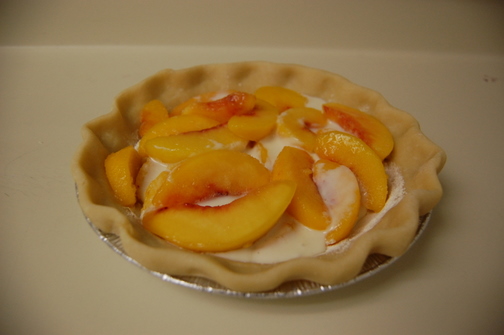 Add another layer of peaches.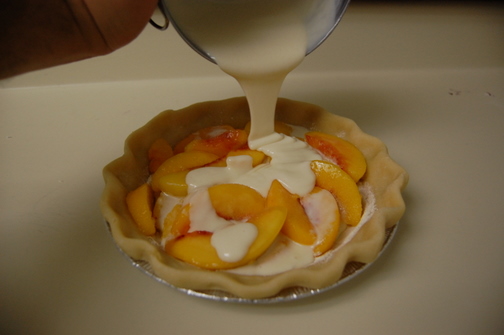 Another layer of sour cream mixture.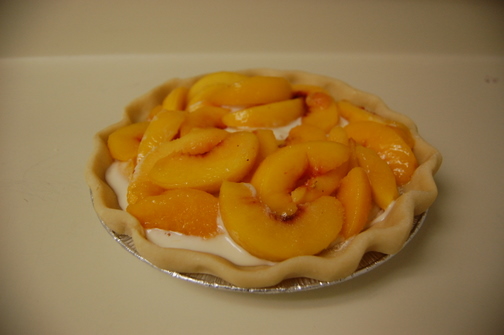 Add one more layer of peaches.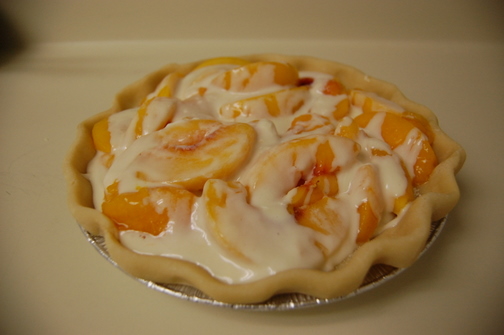 Spread the rest of your sour cream mixture over your peaches.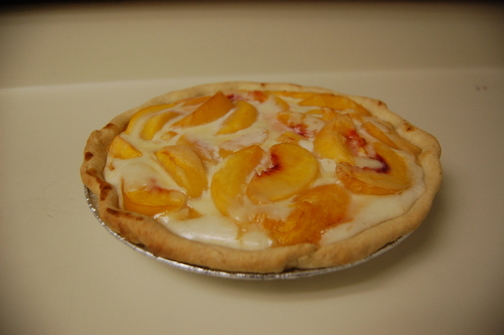 Bake for 20 minutes at 425°F. Reduce the temperature to 350°F and bake for an additional 35 minutes.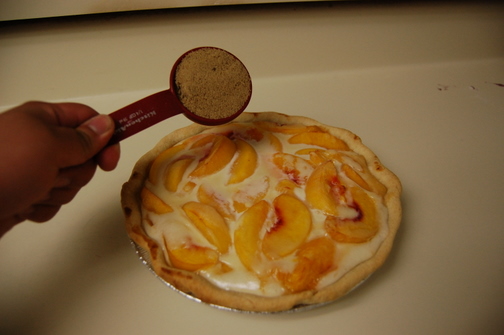 Take your pie out of the oven and sprinkle brown sugar all over the top.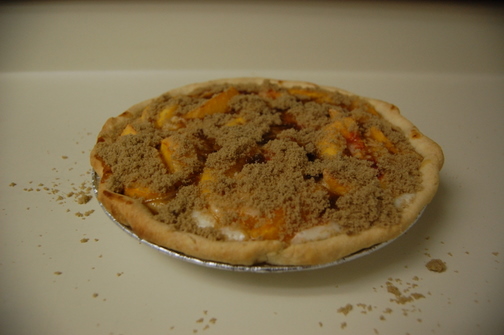 Set your oven to broil, return your pie to the oven, and broil for 3 minutes.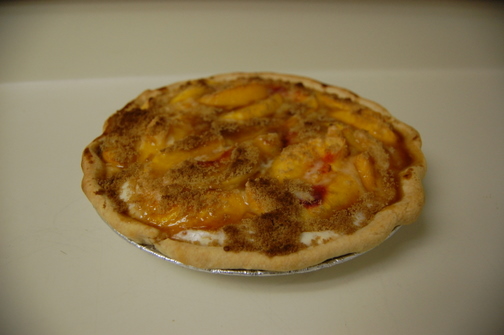 Allow to cool and serve. MMMMM Tastyface!