Kiwi Lime Pie
I'm back from an amazing experience at the National Pie Championships & Great American Pie Festival in Orlando, Florida. I did not place this year, but I competed and did my best. Thanks to everyone for your support—I'll need it again next year. If you haven't already seen, the Brown Sugar Cinnamon Apple Pie won Pie of the Week April 15th – 21. As for the last week of April, I'm declaring my Apple Champango Pie is the winner. Now is the time to vote for the Pie of the Month. Choose any of the Pie of the Week winners from April and vote for your favorite. The winner will be featured as the new background for PieADay.com

I wanted to try making a kiwi pie so I serached these interwebs and came across a kiwi lime pie. I'm not happy with the way this pie came out, but I promise a better kiwi pie in the future. I followed the recipe as best as I understood it, but I should have followed my gut and skipped the food coloring. Either way I made the pie and here it is.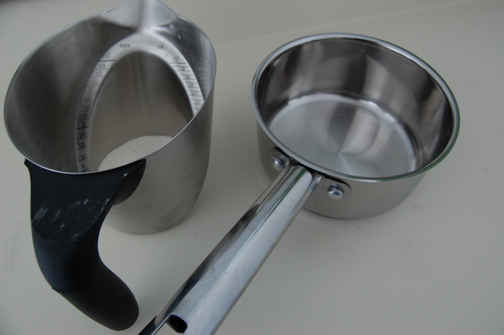 Start with your 1/3 cup of flour.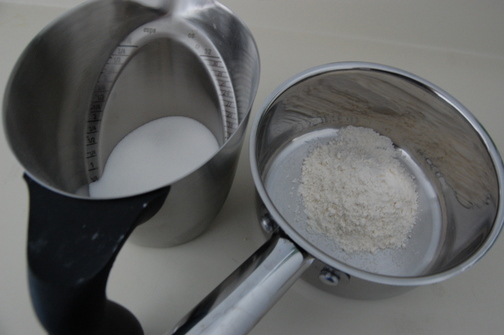 Add 3/4 cup of sugar.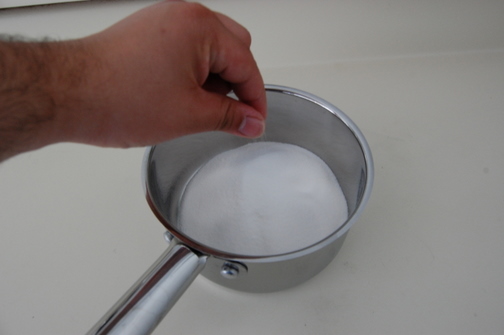 Add a large pinch of salt.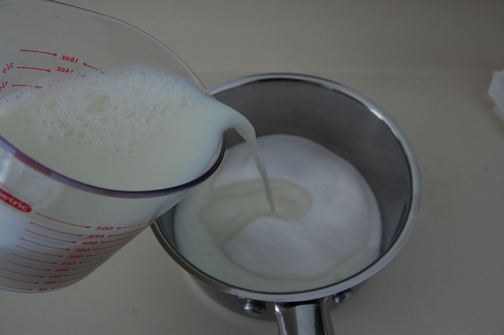 Mix in 1 3/4 cup milk.
Put over medium heat and stir until it begins to simmer.

Remove your saucepan from the heat.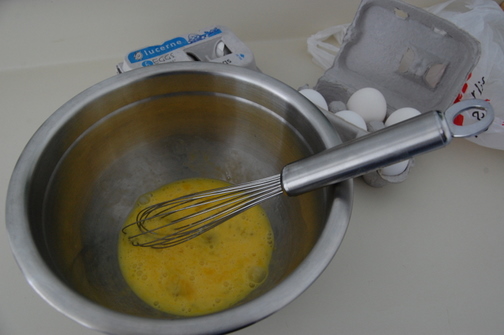 Beat together your 3 eggs.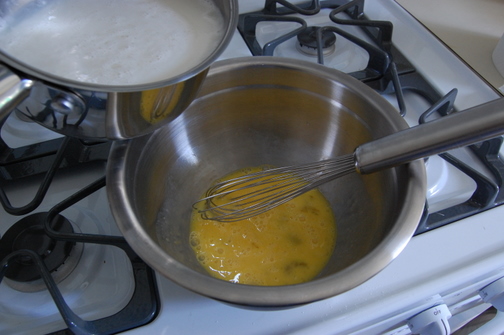 Pour about a cup of your saucepan mixture over your beat eggs and mix well.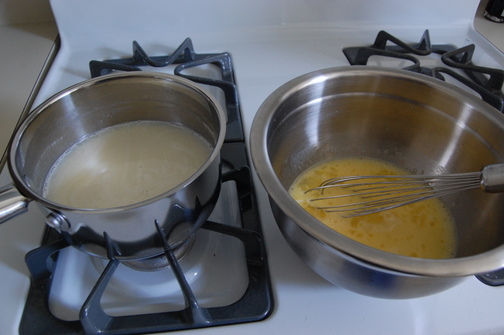 Return your saucepan to the heat.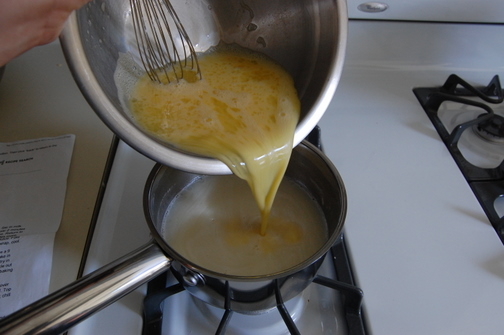 Pour your egg mixture back into your saucepan and stir until thickened.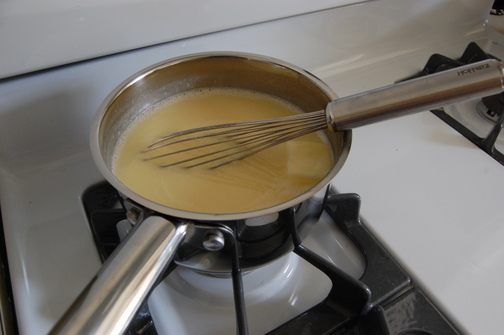 Once thickened, stir in butter.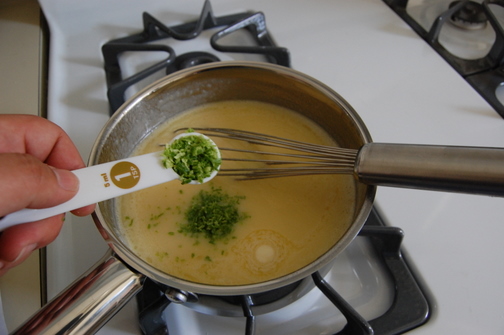 Stir in your lime zest.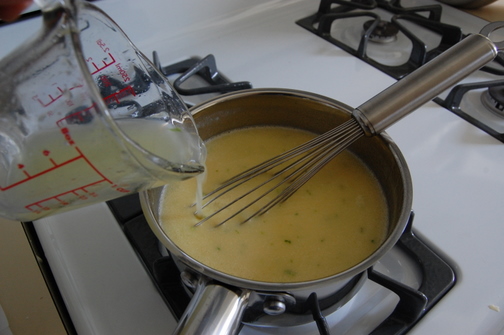 Stir in your fresh squeezed lime juice.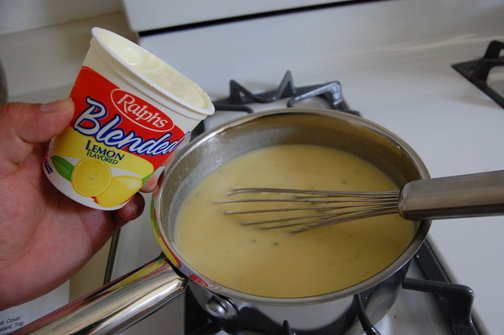 Stir in your lemon yogurt.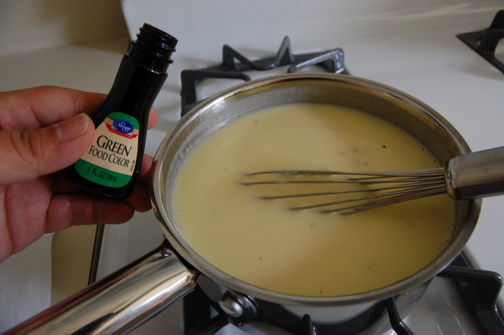 Stir in a few drops of green food coloring.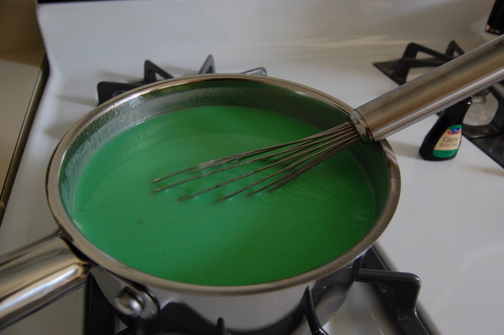 Once you have your custard all mixed toghether allow it to cool.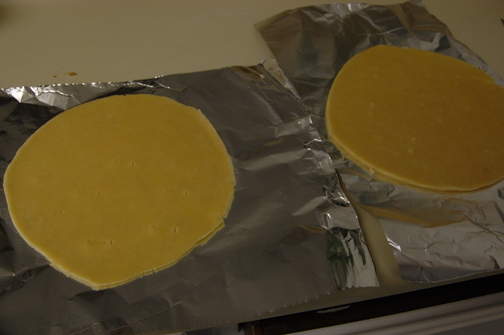 Grab your remaining dough and roll out 2 circles. One about 8 inches in diameter, and the other 8 3/4 inches in diameter. Place them on a sheet of aluminum foil and bake in your oven at 400°F for 10 - 12 minutes.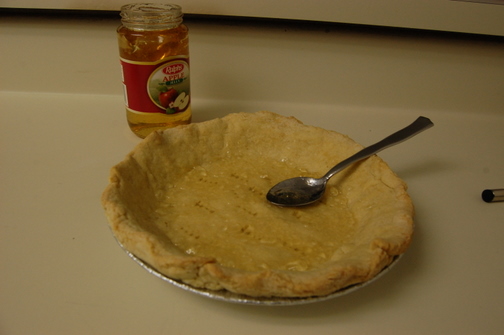 Grab your apple jelly and your prebaked pie crust. Layer the bottom of your crust with your apple jelly.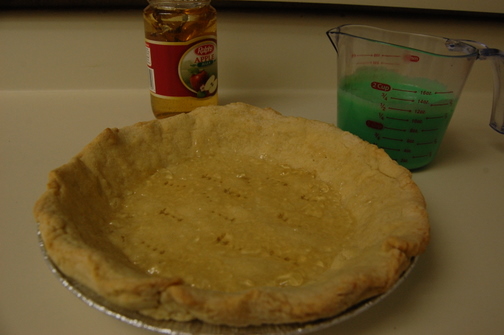 Measure out about a cup of your cooled custard mixture.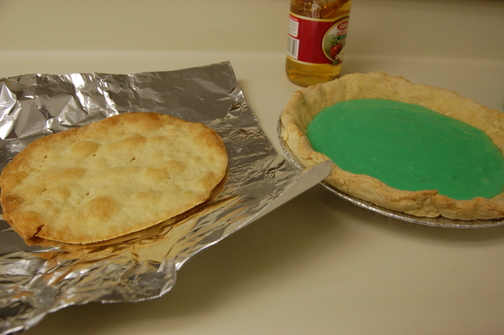 Pour your custard into your pie shell over the apple jelly. Grab your 8 inch crust circle.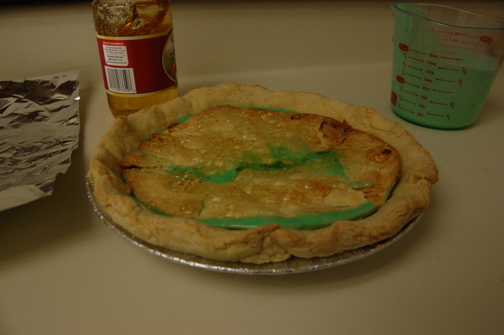 Place your layer of crust over your custard and add another layer of apple jelly and another layer of custard.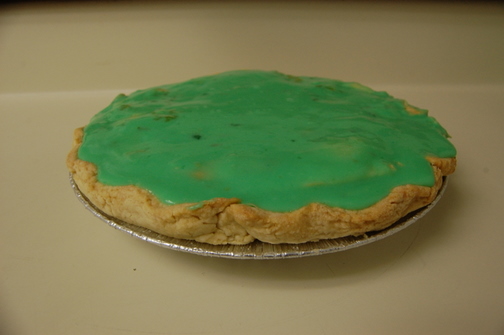 Top that layer with your other circle of pie crust, add a layer of apple jelly, and top with your custard.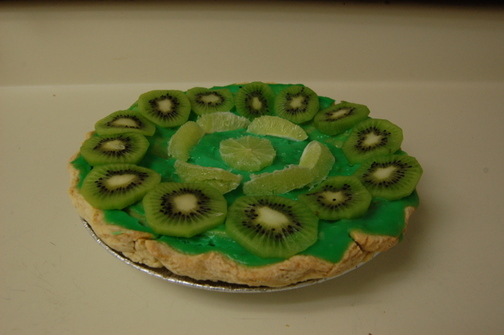 Garnish the top of your pie with your kiwi fruits and limes however you like. Chill your pie overnight and it's ready to serve.