Blackberry Peach Pie
Happy Friday everyone! The 1st week of PieADay's return is over and the weekend is only a few hours away. What better way to spend an afternoon this weekend than by baking a delcious pie. Check out all the recipes, find a pie that just calls out to you, and give it a try. Even if you've never baked a pie before, remember that I started this site having only ever baked a few pies. Now look at the marvelous pies I've baked. This is a site for learning so give it a try. Even if you're pie doesn't look like the best pie in the world I'm sure it will still be tasty, and isn't that what's most important. Enjoy!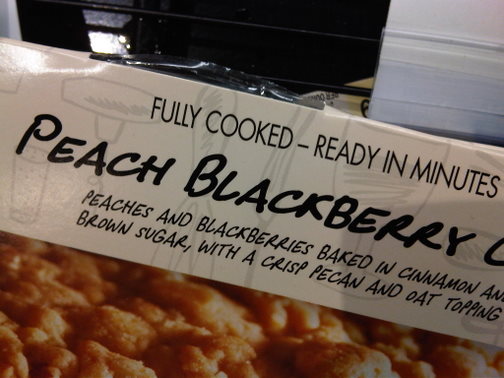 Walking through the supermarket I spotted this. Obviously now I have to make it.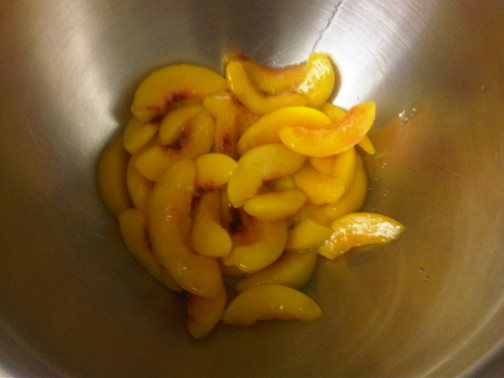 16 ounces of peaches, most bags of frozen fruit are 16 ounces. Frozen peaches are a lot easier to work with than fresh peaches, and frozen fruit is sometimes better than fresh because they're frozen at the peak of their freshness. While "fresh" fruit may be sitting around for weeks before you finally make your purchase.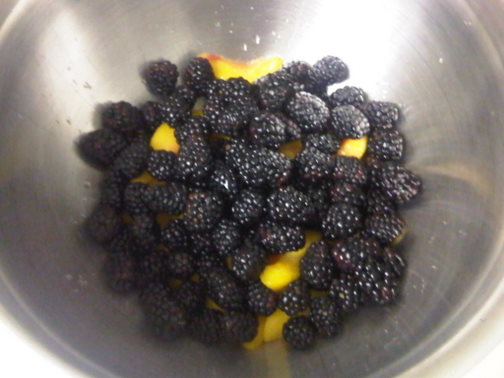 Add your blackberries to your peaches.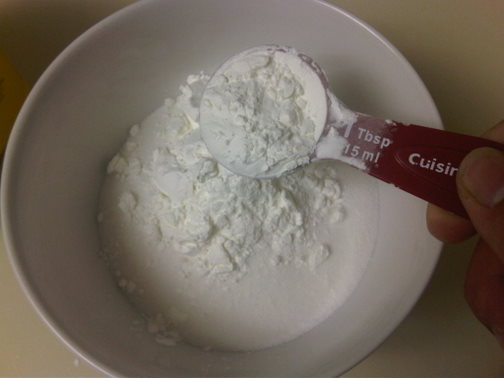 Mix your sugar and cornstarch together. Preheat your oven to 400°F.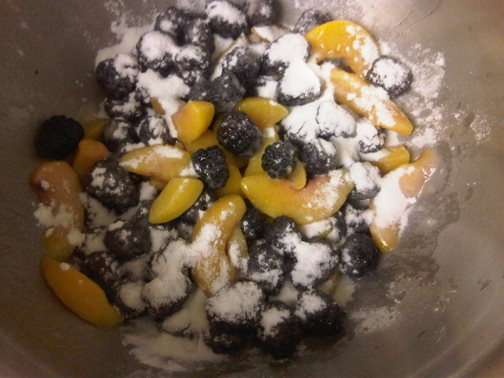 Add you dry mix to your fruit.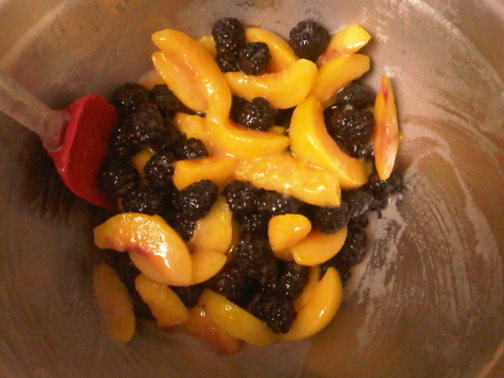 Mix it all together well. Blackberries are more resilient than raspberries and don't break as easily, but still try not to smash them.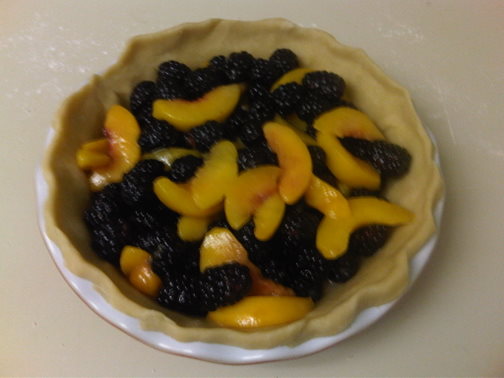 Empty your fruit mixture into your crust, and bake at 400°F for an hour. Halfway through add your crumb crust. 15 minutes before the pie is done reduce thetemperature to 375°F.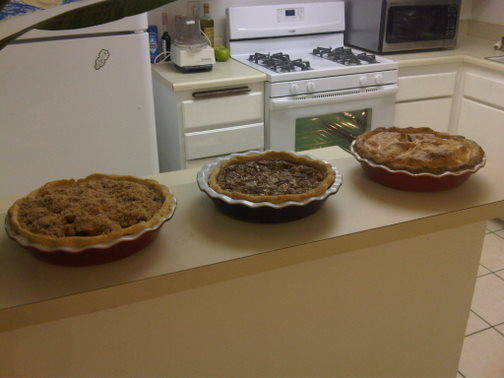 In the hectice day of baking 3 different pies I forgot to take a close up picture of the finished product, but there it is on the left with the brown sugar crumb crust.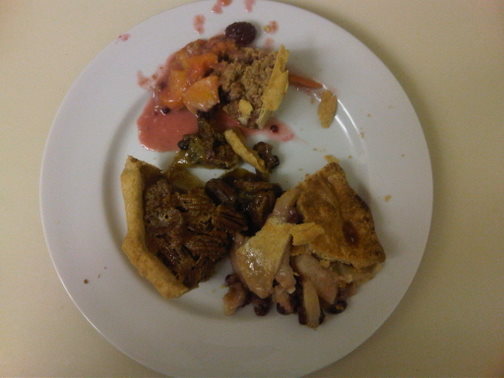 It came out a little more liquidy that I would have liked, but it was still super tasty.