Apple Mango Pie
HAPPY NATIONAL PIE DAY!
I know I've said this before, but this time it's true, PieADay.com is back. Life's back on track, pies are coming out of the oven, the ideas are flowing, and 2010 is off to a good start. PieADay.com has under gone a few changes, so bear with us while we get everything sorted out and running smoothly. The biggest change I hope you'll see is navigating through the pies. Below in the right hand bar you'll see the new Pie Types section where you can find the pie you're looking for based on ingredient. More changes are coming soon so keep coming back to PieADay.com and share us with your friends.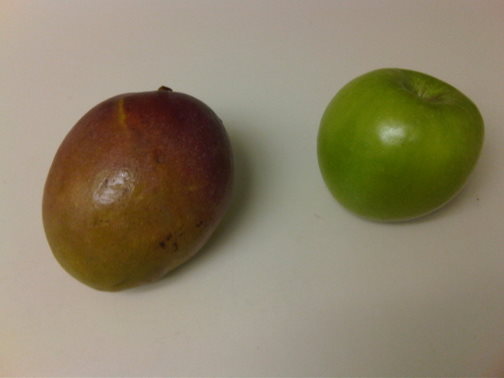 This recipe is my newest attempt to make an amazing Apple Mango Pie.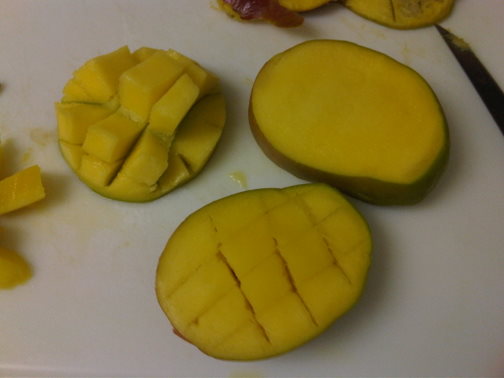 Slice and peel your mango like above. Also peel, core, and slice you apples.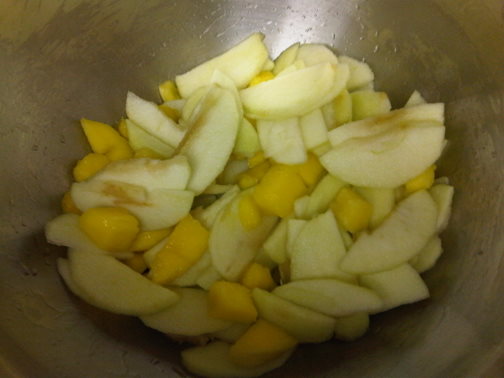 Grab a large bowl and mix your apple slices and mango pieces together.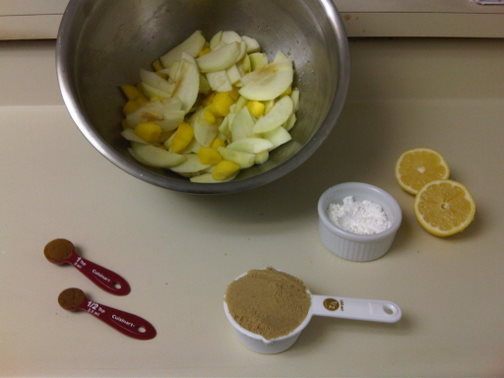 Grab the rest of your ingredients: 1/2 cup of brown sugar, 1 tsp cinnamon, 1/2 tsp nutmeg, 2-3 tbsp cornstarch, 1 tsp lemon zest, the juice of 1 lemon.
Mix all your dry ingredients together and then mix it in with your fruit. Add your lemon juice and mix thoroughly. Allow to juice for up to half an hour, and while it's juicing, prepare your crumb crust. Preheat your oven to 400°F.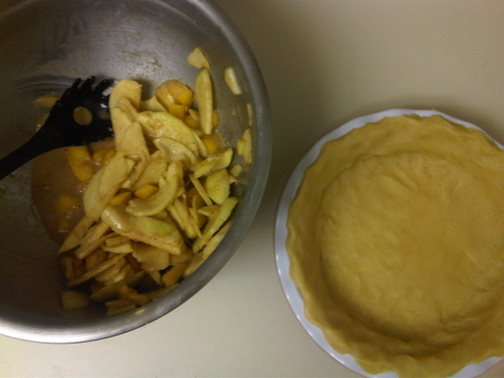 Grab your crust and your fruit mix.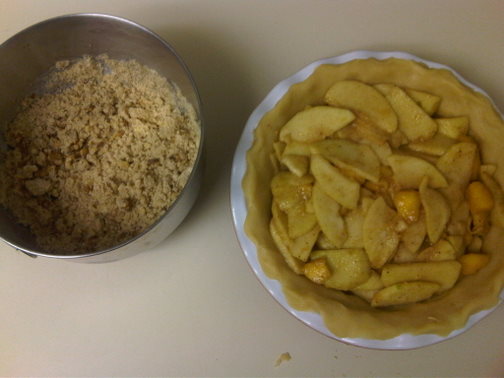 Place your fruit mixture in your crust and grab your crumb mixture you prepared earlier.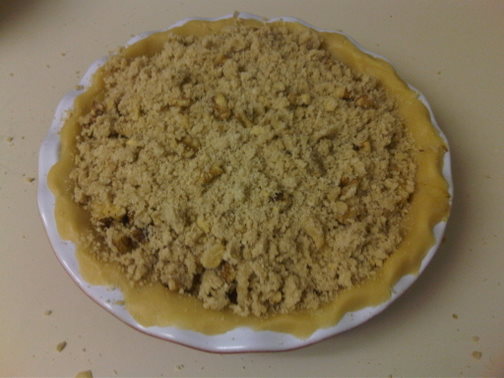 Crumble your crumbs over your pie. If you feel your pie filling is too liquidy add more crumbs to soak it up. Place in your oven. Ideally you'd do this half way through your bake time, but I messed up and added the crumb topping early.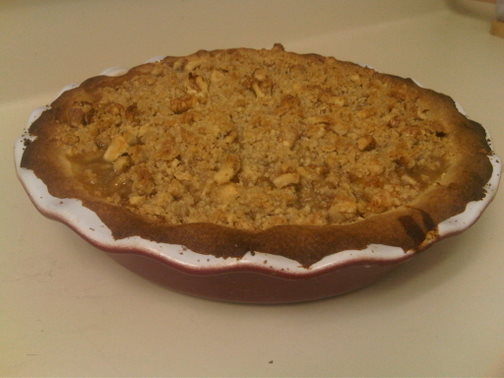 The mistake with the crumb topping wasn't too bad. The nuts didn't really burn and everything turned out great. Allow the pie to cool and serve it up. The taste of the pie is really good, but the consistency needs some work.