Raspberry Cherry Pie
After an apple pie I had to try my hand at a berry pie. This recipe, also taken from Pie by Ken Haedrich, originally called for fresh cranberries instead of raspberries. I got to the market and didn't find any fresh cranberries (I know nothing of the seasons but will learn), so I had to make a decision: raspberries or blueberries? I finally decided on raspberries...I have future plans for the blueberries.

This pie calls for a different sized pie pan than a standard 9 inch pan.  The 9 inch circumference is the same, but the volume of the pie is greater because we'll be using a deep dish pan. Grab your berries and let's bake a pie!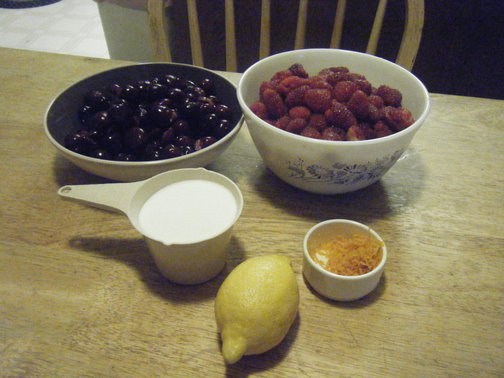 Going to need 3 cups pitted cherries, 3 cups of raspberries, 1/3 cup sugar, the zest of 1 whole orange, and l tbsp fresh lemon juice.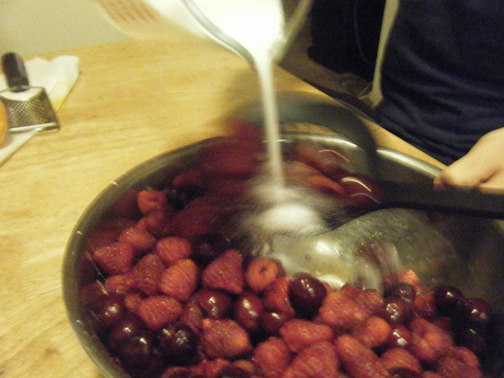 Put the cherries and raspberries in a bowl and mix in 3/4 cups of sugar. Be gentle with the raspberries as you don't want to crush them - I learned this the hard way.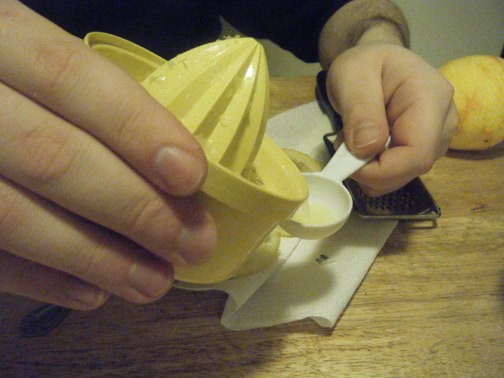 You will only need 1 tbsp of lemon juice.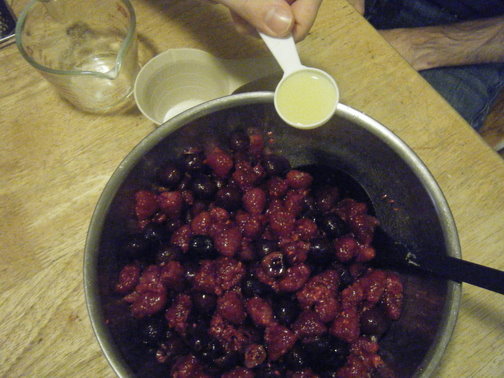 Pour in the tbsp of fresh lemon juice.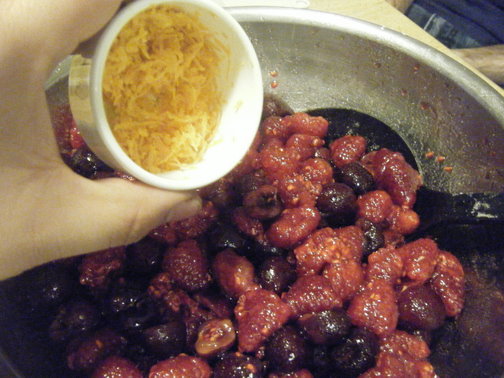 Mix in the orange zest.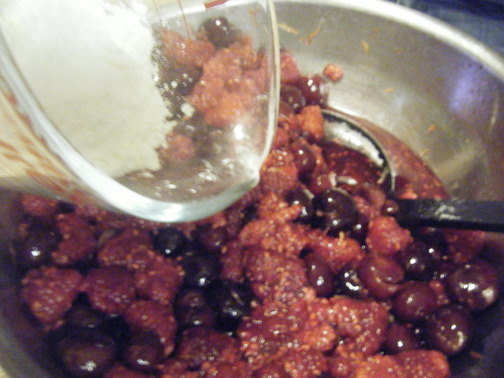 In a separate bowl, mix together the cornstarch with your remaining sugar.  Then mix in with everything else.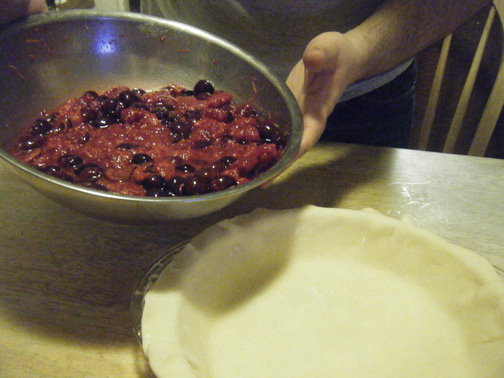 After mixing well, pour the berry mixture into your deep dish pie shell.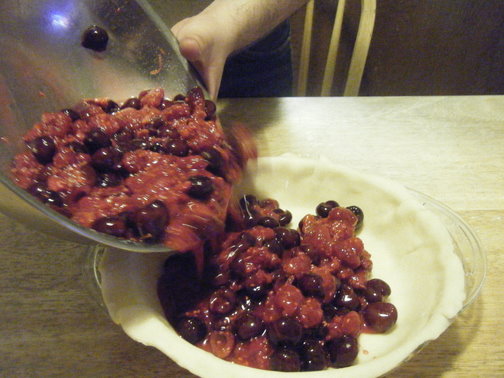 Tastyface.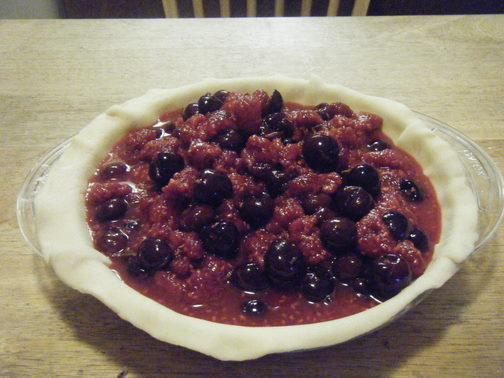 I think I smashed the raspberries too much. I need to be gentler when mixing next time.
Take the top crust and put it over the bottom crust pressing it together like yesterday's Apple Pear White Wine Pie. I wanted to see the fruit through the pie shell, but only had teddy bear cookie cutters. I also wanted to see if I could tag my nickname in the shell.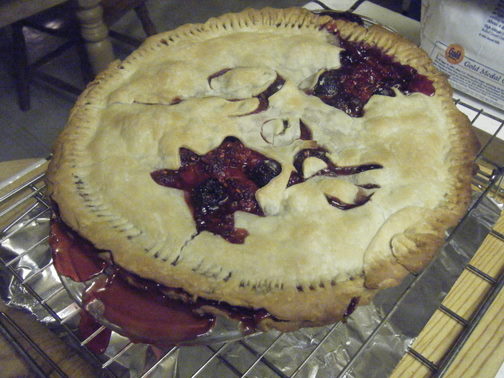 Not the prettiest pie, but it's gooey and delicious.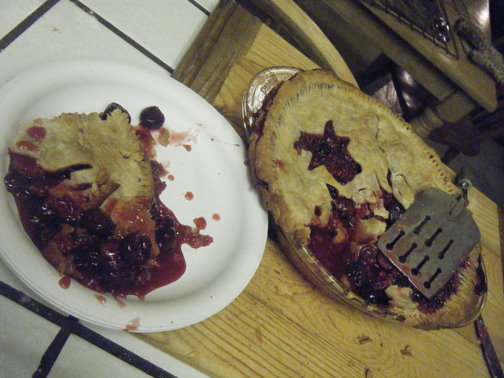 Pretty good slice consistency, but I know it could have been better. Turned out to be very tart, but not in a bad way. The tart, sweet combo was really nice, and the berry consistency was amazing. I'm certain you could probably make a prettier pie having seen what I've done. Give it a try! - num num num num!!!